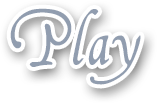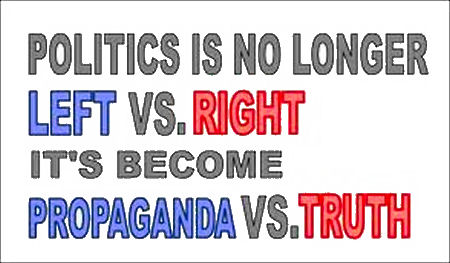 What does politics have to do with phone sex, you might ask? Well, nothing really, but I've found some callers like to discuss more than sex. I'm a fairly politically minded person, but obviously most callers are not calling up to get my opinions on matters of a political nature. One might assume that working in the adult entertainment industry, that most are far left Liberals and Democrats. That is true, most are, but not all. I am quite right wing myself, and a few callers that I have that also are love to share their views and love that mine match theirs.
Obviously people do business all the time and do not ever bring politics up because they know it might lead to heated words and broken relationships, and it really doesn't matter, nor am I seeking any fights or arguments from left wingers. However if you are right wing like I am, know you have a like minded person on the other end of the phone. I was discussing this recently with someone I chat with and they thought a right wing phone sex blog might attract others of the same wavelength, lol. Who knows. One caller I was talking to about this who's also very right wing worried I was setting some kind of a trap for him and was going to tell him I in fact hated right wing people and I was going to ditch him as a client, lol. Nothing could be further from the truth! In fact I linked him to several right wing sites and forums I visit and he was also familiar with them, and in fact it strengthened our bond and gave us even more in common than we had before.
I welcome callers from all political parties, and the fact that most people never even mention politics to their phone sex operator is pretty obvious, they are calling to get help masturbating, not debate world leaders and their tactics. I get that, but if you are in fact right wing and seeking phone sex, you've come to a like minded gal.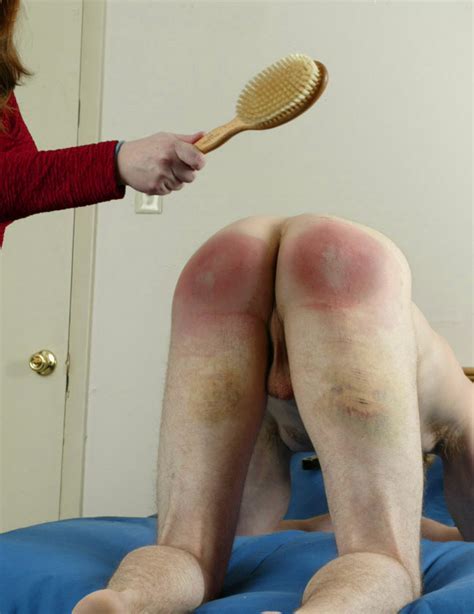 Spanking is one of the most popular fetishes that men call about. Many were caught masturbating as children and were punished and this has had lifelong effects on them and this is the root cause of most spanking fetishes. Some also that are older and that were in schools where corporal punishment was administered during the years of their sexual awakening, they likely were not caught masturbating at school, but were being punished for some other infraction and were then spanked, or had a paddle used on them, usually by a female teacher.
Many times this has caused teacher related and spanking related fantasies even years and years later. Men will call up for spanking phone sex calls and often be hitting themselves with something during the call and will have me count and clap my hands to simulate spanking noises. It's a highly erotic and charged experience for them. Many phone sex callers will also be clients of real time dominatrixes that they go to for real life punishment sessions. It's quite common to hear men talk about their visits and how he had the holy hell beaten out of him by a flogger, cat o nine tails or a paddle.
Some like to be hit so hard that they are bruised. Some have emailed me pics where they are literally black and blue all over their backsides from being hit so severely. How that is arousing, I do not know or understand, but for many it is and they enjoy it and get off to it. So spanking enhances the masturbation and sex lives of many people, alone, or in couples, one spanking the other. As long as it's consensual, why not, have at it. So get out your spanking implements and give me a call, boys. I'm happy to whip your ass!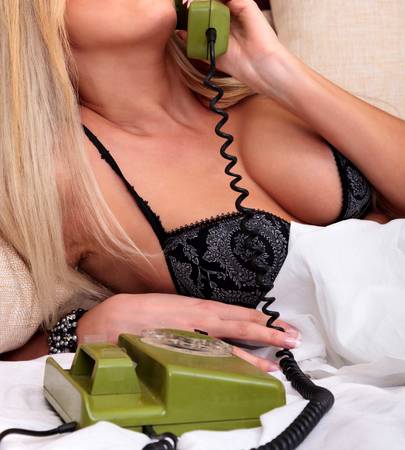 I have a college age son, and let me tell you, some of his friends are fucking hot. I divorced his dad years ago, and haven't had many boyfriend's since. Now that I've gotten older, I don't know why it is I've started to fantasize and drool about younger boys, but I sure have! Ones my own age seem to be losing their erections as well as their hair, not very appealing in my eyes. I over heard one of my son's friends telling another friend that he'd had hot phone sex with his girlfriend on the phone and how hot it made him, how horny he'd gotten. I was a bit surprised he'd be telling his friend this.
I couldn't stop thinking about it all night, this hot young kid masturbating when he called his girlfriend. I didn't want to make a fool out of myself, but I was alone later with him in the kitchen when he came in to get a pop to drink. I told him I'd heard him talking to his other friend about his phone call. He blushed a little and I said no, it was ok, it had turned me on hearing it. I swear as soon as I said that, he started to get hard and I could see a growing bulge in his pants.
I know it was very forward of me, but I asked him if he'd like to call me one night for such a conversation. His jaw literally dropped and he let go of the can of pop and I laughed. He picked it up off the floor and smiled and said he'd think about giving me a call for such a naughty conversation. Apparently he didn't have to think long, less than eight hours later as I was reading in bed my house phone rang and it was him. We talked for a while then he told me to touch myself. He gave me guided masturbation, and it was the best I'd ever had in my entire life. I hope this becomes a regular thing, I was so fucking turned on!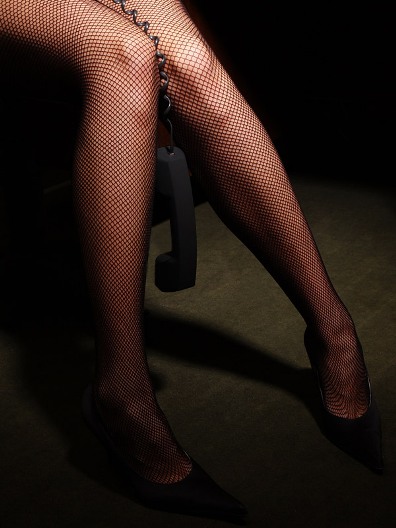 This guy I've played with on the phone for a few months, I just adore having phone sex with, I never thought I'd ever meet him, why would I, I wasn't looking to meet. Just have fun on the phone. So I was at this party the other night of this girl I didn't know that well. In fact I didn't know most of the people at the party well, only a few.
Then I heard this voice. I knew it was him. He didn't see me and I hadn't spoken within his earshot, so he didn't know I was there. I listened to him and I knew this was the voice of who I'd been cumming with for months. My God, he looked as good as he sounded. We hadn't emailed pictures to each other yet, so I'd had no idea what he looked like. How could I get him alone? I waited for a moment when his friends left and I walked over to him. I just stood there and smiled. He smiled back and then I said, "Well, I didn't think we'd ever meet, but I see fate had other ideas." His mouth dropped open and I knew he knew it was me. His phone girl. He grabbed me and pulled me into a passionate kiss.
"Is it really you?" he asked, "yes," I said. "Let's get out of here." And with that he took me by the hand and we left in his car and drove down a deserted road and started to make out like crazy, touching each other and kissing. I wouldn't normally give a guy a blow job on a first date, but this was hardly like meeting a new person. I gave him a blow job and he fingered me, it was so hot! He's coming back to town next weekend and I think I'm going to fuck him. I honestly don't see how I will be able to not fuck him after all the passion there's been between us over the last few months. We shall see how it turns out.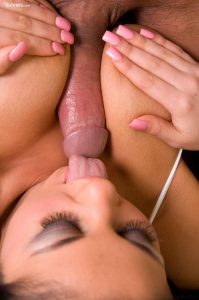 I love fucking my boyfriend, no doubt, and I love having phone sex when he's out of town as well. One of the things he most enjoys doing with me when he's here though is fucking my big, bouncy tits. I have D cups, and those billowy tits really get him going. I don't mind him giving me a titty fuck one bit. I like licking the head of his cock as he pushes it forward up under my chin. We have titty fucked many times, both we me on my back and me kneeling on the floor in front of him with me squeezing my tits around his shaft and bouncing it up and down.
His cock brings me so much pleasure, I'm glad my tits can do the same for him. Once when we had phone sex, I described in detail how I loved when he fucked them as I squeezed them together as he was fingering my cunt reaching behind himself as he did it. I was bucking my hips up and down feeling his middle finger glide up and down against my clit, getting my pussy all soaking wet I was turned on so much by how he made my pussy feel. His beautiful cock kept peeking through those big tits of mine, making them all slick with his pre cum that was leaking out of his cock.
We like all sorts of ways to fool around, this is just one of them. He likes to lay his cock between my cunt lips to tease me before entering me, laying it between them like a hot dog in a bun, not inside, but just gliding it back and forth against my clit driving me fucking wild. I get so wet, by the time he does stick it inside, I have totally coated his cock and balls with my juices. It's a great way to get warmed up for sure.