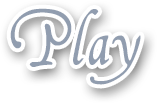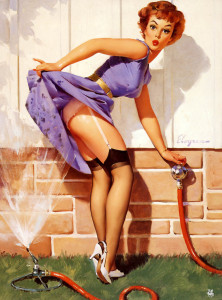 For March Break, aka Spring Break to you Americans, my boyfriend and I rented a condo in Florida. Some people we know have a condo there and rent it out most of the year when they aren't using it themselves. Now many of my faithful readers know I sometimes like to masturbate in the shower with the shower massager, I've done this most of my life.
When we got to the condo, there was a lovely garden out side and a very private backyard. There was some nice lawn furniture and I noticed there was a garden hose. In one of my audios I mention an experience in my teens where I masturbated with a garden hose the same way I do with the shower massager. I got a silly grin on my face and told my boyfriend about this and he asked if we might be able to recreate the episode. I was certainly game, why not. I did as during my first time with the garden hose in my teens, wait until it was dark out. I sat on the lawn chair and as a slight twist, my boyfriend aimed the hose at my clit, which I had fully exposed by holding my pussy lips open.
It was dark and no one could see that I knew of, and I slipped my bikini bottoms off and laid back in the lawn chair, it was a nice, balmy night, the stars were out and I just spread for my boyfriend and he aimed the hose right at it and I was squirming in minutes, I do hope the neighbors couldn't hear me. The type of orgasm that's water induced can be quite a fast and furious one and I didn't want to be heard in the middle of the night having an orgasm on the lawn. My boyfriend was quite hard as he was doing this and after I came.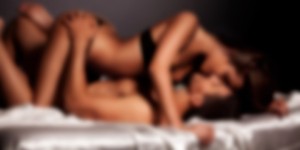 It was a family get together I had to go to and couldn't get out of when I did something I hope my boyfriend doesn't find out about. I cheated on him. I knew most of the people at this gathering, but a few I didn't know that had come along as guests. My boyfriend was out of town on business and wasn't able to attend with me, so I went alone. I caught up with the few relatives I liked, kind of ignored the rest, but there was this very good looking man there that had come with someone that was invited I didn't even know.
I wanted to find out who this handsome man was and went over to introduce myself. We hit it off instantly and talked about everything from current events to our favorite Woody Allen movies. I was very attracted to him and invited him home with me. He slipped out and my family didn't even notice we left there were so many people there. As soon as we got inside, he pushed me against the door kissing me hard and deeply. I could feel him hard against me and led him on a mad dash to the bedroom. We were undressed in a flash and on the bed writhing like animals. I felt no guilt at all fucking him in bed I fucked my boyfriend in only the night before.
I took his throbbing cock in my mouth and licked it and took it all the way back, gagging on it. Once it was fully hard, he got me on all fours and grabbed me by the hair and sunk that dick all the way into my dripping cunt. He was thick, it hurt a bit for a few minutes I was getting so stretched, but I soon became accustomed to its girth and was backing into him, wanting its full length inside of me. He groped at my tits a bit roughly and pounded my pussy mercilessly. It was kind of a rough fuck, but I was very turned on by it. He came inside of me right after I orgasmed and we lay there panting. He left soon after, there's no way my boyfriend will ever know about it, he won't know his girlfriend is a cheating slut with not a shred of guilt at fucking another man in our bed.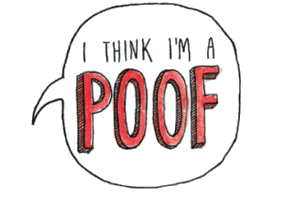 One thing that often surprises people that ask about my job or the kinds of calls I get is the number of phone sex callers that want to suck cock or are closeted bisexuals or outright gays. They don't get why they aren't calling a man, why call a woman? My personal theory is they find it easier to confess and talk to a woman rather than a man. Not to say I'm a mother figure and they are pretending it's mommy they are confessing to, but a female can take all kinds of roles. They can imagine they are really telling this to their wife, friend, mom, sister, any one of many women in their lives they wish they could share this with but do not.
Lots of gay men are close to their mothers and if they are cock sucking in secret, especially if they are married which is more common than anyone realizes, they can imagine that confiding in a woman, getting acceptance from a woman, might make it just a little bit easier for them to consider really sharing that with an actual woman in their life. It is a sad fact how many men are living secret lives seeing men on the side behind their wife's back and they are torn up, just tortured and not know what to do, so they go on as they are, doing things on the sly and praying no one finds out and blows their secret out of the water once and for all.
It's so ironic and hypocritical to think of the level of homophobia in today's society considering how many men are doing this, the old, me thinks they doth protest too much, is the situation in many cases. They recognize it in others and despise it, as it is a mirror reflecting it right back at them and they hate that is within them. I have several clients that call up to tell me about their latest exploits with men, they have never told another soul in some cases and they are greatly relieved to unburden themselves of the weight of their secrets. I am happy to listen.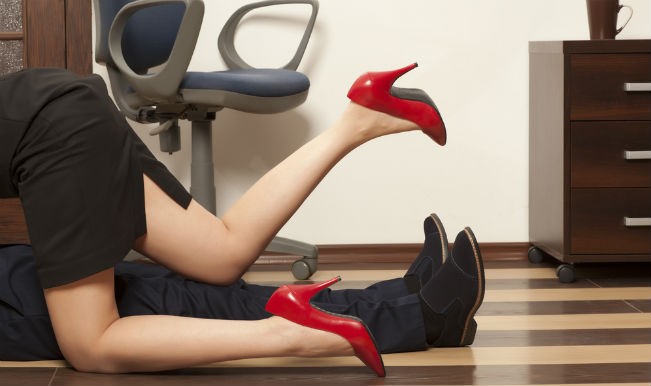 Most people would say their lawyers have fucked them, I however fucked my lawyer, literally! I was at my lawyers getting some papers signed and delivered and noticed he didn't have his wedding ring on and he had the last time I'd been there a few months ago and I asked about it, I always notice if a man is wearing a wedding ring. Not that I have a problem fucking married men, I don't, but it just makes things more complicated, so I tend to avoid it for that reason alone.
He said he and his wife had recently gotten divorced and he was frankly really lonely and hadn't been with a woman since they split up. I'd always found him attractive and took this as a good time to make a move. Even if I was a brief rebound girl, I'd have some fun with him. I walked over to his side of the desk and grabbed his tie and pulled him up into a passionate kiss. He didn't stop me, he very enthusiastically kissed me back and we were down rolling around on the floor in seconds.
I unzipped his pants and got out his already hard cock out and pulled up my skirt and just pulled my panties off to the side and sank down onto his hard, throbbing cock. The office outside his door was bustling, people walking around, ringing phones, and here we were fucking on his office floor, me straddling him and trying not to moan as I took him all the way in. He unbuttoned my blouse and squeezed my tits through my lace bra, making my nipples hard. I rotated my hips in little circles to make my stiff, wet clit rub against the base of his cock and I soon came from bucking against him and I felt him flood my pussy with his hot cum. We soon got up and straightened ourselves up before I left. I will send him an email and invite him to dinner this week, he could use some more cheering up and fun, and I'm happy to give it to him.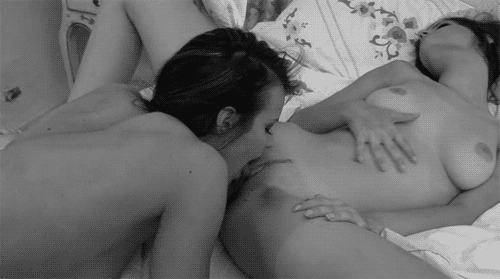 Leap year comes only once every four years, and some activities I only seem to engage in that often as well, like a once in a long while treat or indulgence. Some things you just don't want very often, other things you just may not get the opportunity for, like a lesbian experience. Some ladies have questioned whether I offer lesbian phone sex, since not all operators do, yes, I do. I don't get lots of lady callers, but once in a while I do.
I had a lesbian experience a few weeks ago, and it was unexpected and a lot of fun. I was having a custom made dress made for myself for a wedding I'm going to in a few months and I found this seamstress online and she was in my city and I went over to meet her and discuss fabrics and things and she set to work and when it was nearly finished she came over for a fitting and I went and put the dress on and as she was pinning me into it to get all the places to fit correctly, I noticed her hands grazed my breasts a few too many times and yet I didn't mind.
I got out of the dress and as it was strapless, I was standing there with no bra on and she reached over and touched my nipple and leaned in to kiss me and I did not stop her. We kissed passionately and she reached down and slid her hand into my panties and began to softly stroke my clit and I was already dripping wet from our kiss and she toyed with my stiff clit and I began to buck against her hand and it wasn't long until she lead me over to the sofa and peeled off my panties and got on the floor in front of me and began to lick my pussy.  I came from her licking me. It was very unexpected, yet very hot and I think I will be hearing from her again and we can have even more fun, which I am looking forward to.