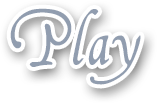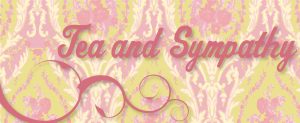 One thing some clients ask about is advice. Advice about their relationships, if they are in one, or if they are not how to get in one and attract a woman. I think people in general, phone sex callers or not, usually do not take advice at all. They ask someone's opinion until they find one that mirrors their own and go with that one, or not even one at all and just do nothing and sit in limbo. So many call the phone sex lines looking for a dimestore psychologist that will tell them how to fix their problems. Most however are quite comfortable in their ruts and will do nothing.
Limbo is their comfortable home they are reluctant to leave. Change is painful, and if married and you're advising them to leave their cold fish of a wife they haven't loved for years and refer to as the bitch, it can be expensive to extricate themselves from, so they accept things as they are. Most people are like this. It's easier to do nothing and complain than actually get off your duff and do something constructive to actually start to change things permanently for the better. It's just too much work and staying as they are is a lot easier.
I can't even count the number of callers I've told to leave their wives, forget that she'd take half what they've accumulated. Their money means more than their freedom. If that's how they want to live, let them. They have the keys to their own prison cell and are choosing to not leave the cell. You can't reason with them, pitiful. They however need to masturbate too, so I do my best with them. They want tea and sympathy, not true advice, as they have no desire to really do anything, to really change. They just want someone to feel sorry for them and agree with them, not tell them to actually do anything.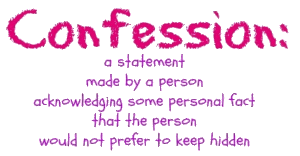 Some would ask why would a gay man be calling a female phone sex operator? That is a good question, but after many years as an operator, I think I can understand it somewhat. Some people have no one to talk to about private things. They may come from a religious family where being gay is just not an option and ones that proclaim they are gay are viewed as sick and sinners and they could never tell this to their families or some of their friends if they too are conservative and view homosexuality as some sort of sickness.
I cannot even count over the years how many men have called and confessed they had same sex experiences and had never told another living soul and it was a great relief to be able to tell someone, in all the gory details, what went on and how much they enjoyed it and have thought back on it. Many will relate experiences that happened decades ago that they have been carrying with themselves all these years and not shared because they worried how ones might react and that it would come back to haunt them. Not just ones with same sex experiences either, but some callers that have done things that may not be exactly legal shall we say and have never told anyone what they did and it's a great relief to share that with someone neutral.
So many will talk about fantasies and ask me if it makes them gay, or do I think they are gay or bi. Sometimes I do think they are, but living in denial of sorts. It's very difficult for most of them. One wants me to play mommy that is accepting of him sucking cock, since in real life he knows his mommy wouldn't be accepting of such a thing, so at least in his fantasy it's a way for him to work through it. Sexual confessions work in many different ways, and I am happy to listen to your secrets and concerns.