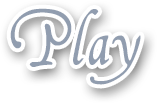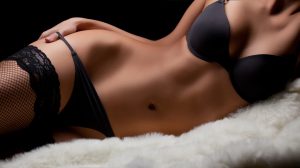 I've always liked big dicks and I haven't been able to stay away from them, no matter how hard I've tried, even when I got married. My husband isn't teeny tiny, but he's merely average sized and I'm afraid that's just not going to cut it with a size queen like myself. I like more, most women do, and ones that tell you it doesn't really matter, well, they are just trying to spare your feelings and not make you feel inadequate, but given the choice, we will pick large. Every single time. Big dicks just satisfy you more, fill you up better, stretch you out to a most pleasurable degree.
I told my husband when we married I loved him, but I was always going to need more than he could give me in the bedroom, so I hoped he was ok with a cuckold relationship. He reluctantly agreed and I've been seeing other men since we first met. He does like to watch me get fucked by big dicks right in front of him as he rubs his much smaller cock and wishes he too could fill me up like my lovers do. He's been good about being a good cleanup boy and I do still let him fuck me, though I can honestly say I cannot feel it that much when he does, especially if he fucks me after one of my lovers does and I'm filled with all of his cum and a bit stretched out.
I have asked a few times if it was indeed in yet, and the crestfallen look on his face when I have, well, I know it's hurt him, but I genuinely didn't know if he'd penetrated me yet. Big dicks and the guys that have them, well, they just fill out a pair of pants in a whole different way than a guy does with a smaller cock, that is unless they are stuffing it with socks! I was with a guy last night and I bet he was seriously pushing eleven inches, I didn't know if I'd be able to take it all in. He had to use a lot of lube and my husband was watching with eyes as wide as saucers as this guy fucked me. I was biting my lip in pain a bit as he slid it in it was so thick and long.
I know he was well over double the size of my average husband's cock, but I was able to take it all. After a while my pussy grew accustomed to it and I was able to take it all in and feel it stretch me to the very maximum I could stand. I was seriously walking a bit weird for a few hours after I'd been so put through the paces with that monster cock of his. My hubby came to me after he left and licked out all of the cum that was still dripping out of me, lapped it up like cream. He then asked if he could fuck me and I said go ahead, but I couldn't feel much after the first guy was finished. Yes, big dicks have given me a lot of pleasure over the years, and I've no intention of stopping the fun now.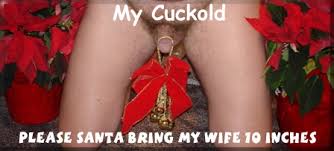 I love cock and can't get enough of it. My tiny dicked hubby isn't of much use to me other than to pay the bills and lick other guys cum out of my pussy. That he's good at. He loves watching other guys fuck me. Their hardened cocks gliding in and out of my pink pussy lips while he sits nearby and watches them go at it with me as he strokes his undersized cock. He accepted shortly after we got married he was going to be a cuckold. He knows I like pussy on occasion as well. One of my gal pals is another one of the deprived wives on the block and we have had fun together a number of times. I've also fucked her husband a time or two as she watched and then joined in. I loved it when she went underneath me and licked my clit while her husband fucked me nice and hard.
She is very good at licking pussy, and after he fucked me she sucked on his cock and licked it clean of all my juices, then we went down on each other as he watched us. We got his cock hard again and watched as he stroked himself as we naughty girls went down on each other. Then after I was finished with the two of them, I went back home and my hubby licked my cunt clean of all that gooey cum that had been shot inside of me by my friends husband.
A horny wife always has to weigh the needs of her libido with the feelings of her husband, not wanting to hurt him, but making sure I get the satisfaction I need and require. A bit of a juggling act to be sure, but well worth it as far as I'm concerned. I'll do my best to be discreet and not make a fool of my husband, but I do put myself first, a girl does have to have fun after all, doesn't she?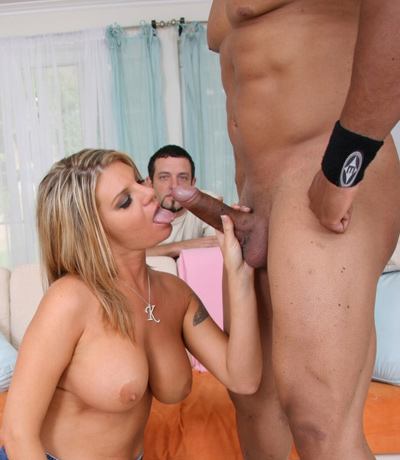 I cannot even count how many guys call me up for some cuckold phone sex, or to tell me about the real life cuckold situations they are in. It's always a surprise to hear how many are in this type of situation to me, and quite frankly it's rampant. Of course, like many guys into cuckold, many have a small penis, it usually goes hand in hand with the cuckold lifestyle, but not always.
A man called me the other night and he has a two and a half inch penis and he said he thought his wife might be running around on him behind is back. I laughed and said I'd think she would be if that's all you've got to offer her! He'd gone down on her the week before after she'd supposedly been out with a girlfriend and he said she tasted funny and afterwards, he'd come tot he conclusion that her pussy might have been filled with cum. He was at first horrified and disgusted by such thoughts, then within days became obsessed with the idea and went rifling through the laundry hamper and sought out her panties and is convinced they were damp with another man's cum, and not just her own moisture.
He even sniffed and licked the crotch looking for cum on them. He said she'd been going out a lot and he was convinced she was fucking another man. So he followed her one night and she didn't meet a girlfriend for dinner as she'd said, she went to a motel on the outskirts of town and knocked on a door and a man answered and let her in. He crept over to the window after she'd been in there a while and saw through a small opening through the drawn blinds her riding this man's cock and he watched and said when this guy came in his wife and pulled out, he saw what he estimated to be a ten inch cock and he was obsessed from that point on of sucking on it. I heard many interesting tales!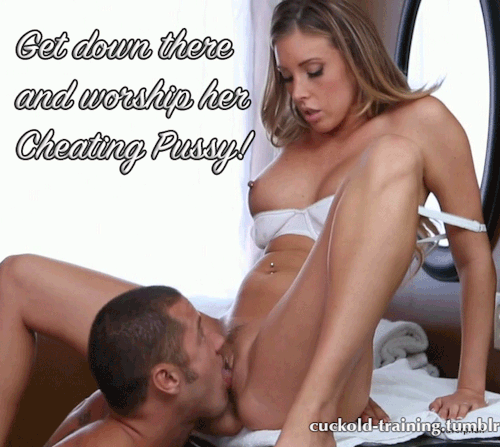 One of the more popular types of phone call guys call up for is cuckold phone sex. I used to be surprised guys would want to watch their ladies get fucked by other guys, you'd think they'd be jealous, but a surprising number would very much like to see their wife or girlfriend get fucked in front of them. Most call it cuckold, but some call it wife sharing, they are more into safe swapping, whereas cuckold ones aren't looking to swap, they just want to watch or hear about their partner get used and filled up in front of them.
Many into cuckold also love to be made to suck the guys cock beforehand to get it hard for their woman, "fluffing". They love the idea of being made to do it against their will and suck on that nasty, cock. They don't like or crave men after all, someone will have to make them do it, but then after a couple of times, they are beginning to crave it and desire that dick more than pussy even. One called up this morning that had licked out his wife's pussy last night that had been filled with another man's cum right in front of him. That cuckold creampie was still salty and warm and he had to lick her all out, then clean off the lovers cock afterwards!
I can barely keep up with all the cuckold phone sex calls that come in, so many like the wife's lover to be black, since of course black guys are supposed to have larger than average sized cocks, so for them to fuck a black man, they are certainly getting fucked by a much bigger cock than they could ever possibly provide. The die hard cuckold ones even like the idea of the black lover impregnating their wife. So everyone around them will know they have been cuckolded and are carrying this other man's half breed baby, they will be the ultimate fool then, supporting another man's child.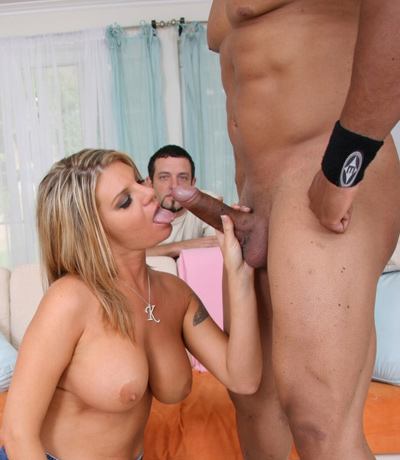 I know just the sorts of things you're into, you pervert…….Like watching your woman get fucked by other guys. That's what tiny dicked worms that are into cuckold humiliation like. Thinking of that pussy getting pumped full of another man's cum from a cock that is MUCH bigger than yours, that deposits a load much BIGGER load than your little dribble ever could. This is what turns you on. The shame, the feeling inadequate, the feelings of being unworthy to fuck your own woman. What a loser you are…..
Yet that cuckold humiliation you crave makes your little dick so hard, you can't believe it. You love sitting nearby in the room she's getting fucked in and watching him pound her pussy. And he looks over at you and smirks, knowing he's fucking her and all you're allowed to do is watch as you stroke your tiny little dicklette between your thumb and your forefinger, as his huge cock makes her rock back and forth and moan loudly. Something you've never been able to make her do….Not with that pencil dick you've got.
Guys like him make a hobby of fucking other guys wives. The cuckold humiliation you crave is their favorite game. They know how jealous you are over their cock, their size, how much you wish yours were that big, but yours is half the size, and pathetic. In reality cuckold humiliation gets you hotter than if you were actually fucking her anyway. Watching them as you masturbate makes you cum much harder than if you were fucking her yourself.