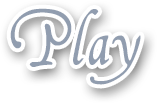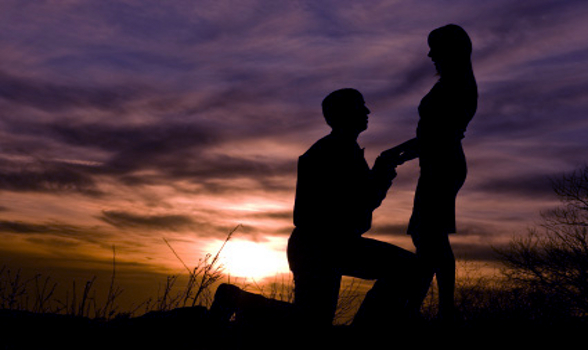 Girlfriend experience phone sex is likely my favorite type of call for a guy to call up for. Not all guys are into it, but some enjoy it and it can be very nice. One caller didn't even really like to get into graphic sex, he just enjoyed talking and used to spin these wonderful fantasies about how he was in love with me and wanted to take me on these European vacations and show me the world.
He was quite invested in the fantasy and would swear he was in love with me and wanted to make it a reality, marry me and sweep me off my feet and take care of me forever and make sweet love to me every day and me be his queen. He'd talk about all the different countries we'd go to, Egypt, France, all over and I'd be his lady love that he'd protect. It's amazing how wrapped up in the details a man could get over some things you'd think would be more of a woman's domain, yet he had lots of ideas about how things would go between us. From me being the stay at home wife that tended to his needs, to him being the loving husband for me.
He worked from home as an architect and would have a lot of free time to spend lavishing affection upon me at all hours. Girlfriend experience type callers can have a deep loneliness inside of them they need to fulfill and an online girlfriend can help them, even if only for the length of the call feel needed, loved, desired and appreciated and that's an important thing to feel. Many people don't feel needed by anyone, as if no one would miss them if they disappeared tomorrow, so to be the center of your world can mean a great deal to some of these phone sex callers.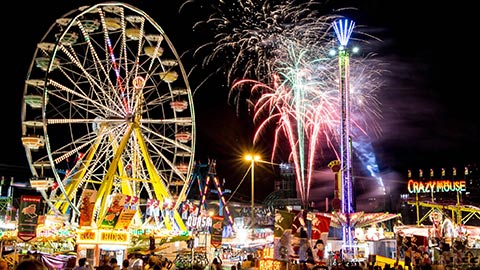 As many people know, I am Canadian, even though most, around 99%, of my clients are American. Most Americans likely do not know what the CNE is, that's short for the Canadian National Exhibition. The biggest fair in Canada. Rides, foods, exhibitions, concerts, it takes place every Aug. Well last weekend the current guy I've been seeing and I drove there, a few hours away in Toronto, and we spent the whole day there. I hadn't been since I was a child and my mom took me a couple of times. We walked miles that day and had a lot of fun .
One of the last rides we rode before heading home around midnight, was the large Ferris wheel, and when we were almost directly at the top of the ride after it going around a couple of times it stopped. I was very nervous being up at such a height. If it's moving, it's not as scary, but just sitting there, waiting, the little car swaying a bit, I don't like it. We were told about forty five minutes to fix it. My boyfriend pulled me close and kissed me to help take my mind off the situation and kill the time. We kissed passionately and I knew he was getting hard, I could feel his hard cock pressing against me. I felt my fear melting away as he told me it was going to be alright, just relax and we'd be back down on the ground in no time.
I reached my hand over and into his jeans and started to play with his cock, he liked it, and kissed me even harder in response. I pumped it up and down and his breathing got heavier. I soon forgot my fears and was just concentrating on him and touching him and pleasing him. I stroked his cock faster and faster as we kissed and all of a sudden jets of his cum shot outwards and onto the ground below. I giggled and momentarily wondered it any got on anyone below as it was raining down from the Ferris wheel. I think all was fine though. The ride soon started moving again and we were off to the parking lot to get in the car and begin our drive home.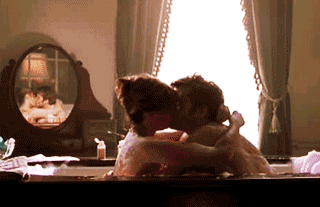 This weekend I had a very romantic one with my boyfriend. It was the first anniversary of when we met and I wanted it to special and sweet, and one of the things that we both love to indulge in is sex in the tub. All the hot water, bubbles, candles, it was very sexy and it's fun to get dirty right in the bath, so you can wash all the sticky away easily.
I'd made us a nice dinner and then afterwards I drew us a nice, warm bubble bath, I had the air conditioning on so the warm water wasn't overheating us or anything. I slipped out of my dress and my bra and panties and he got out of his clothes and we stepped into the big, deep, claw foot tub I have and we caressed each other under the water and kissed and washed each others hair, it was very sweet and romantic and then I straddled him and was riding his cock right there in the tub. Feeling his cock inside of me as the warm, bubbly water swirled around our bodies, my breasts made buoyant by the water under them and the sweet smelling bubble bath filling the air and making our skin so soft and fragrant.
He suckled on my nipples and thrust upwards so I could feel his cock against my clit as I rode him and we splashed the water a bit as we fucked and I could feel his breath on my neck as he fucked me, it was wonderful. Then after we came, we toweled each other off and went to the bedroom to continue the fun and we got even dirtier in there and were soon once again a sticky mess from our loving.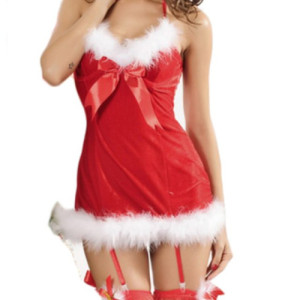 I pride myself on being a good girlfriend to my guy. He's a nice, romantic guy as well, so we are a good match. I wanted to do something sweet, so I got some sexy, Christmas lingerie, red satin with white feather trim, it is so cute! I put it on and wore nothing but a coat on over top of it and packed a nice little lunch for us and dropped into his office. I knew he had a good deal of privacy and he's one of the senior partners, so no one would interrupt him if his girlfriend dropped in for an unexpected little lunch.
I walked in and locked his door and removed my coat and I could tell by the look in his eyes, and the growing tent in his pants, that he liked what he saw. I unpacked the lunch on his desk, and we ate. He couldn't take his eyes off of me as he ate. He knew I was dessert! I said I thought he'd appreciate this little romantic gesture and he said indeed he did. After we finished, I walked over to his side of the desk and I straddled him in his office chair, my legs draped over the arm rests, the crotchless panties giving him full view of my exposed cunt. I reached down and squeezed his dick through his pants and it was hard as a rock and he quickly unzipped and slid it into me.
I gasped as I felt it enter me, I always loved how he fucked me and he grabbed me by the hips and I was grinding against his cock, my clit all stiff and my whole pussy soaked with my own juices. He groped at my breast and freed it from it's satin covering and popped the hard nipple in his mouth and he sucked on it and drove me wild, and I bucked up and down on him in his chair, hoping no one outside his door knew what we were up to. We tried to be quiet, but his chair squeaked a little, I doubt anyone would have noticed though.
I could feel him throbbing inside of me and we kissed each other passionately and deeply as he fucked me there and I could feel the first waves of orgasm approaching. I bucked and I squeezed my cunt muscles around him, milking him into me and I came on his cock. I then slid off of him and down to the floor and I took his still dripping cock into my mouth and licked my own juices off of his cock. I always liked being a little slut for him and doing that and I know he loved it. I sucked on his balls, as I slid his warm, wet cock up and down in my hand, I knew I could get a second load out of him if I worked it hard and it wasn't long until I did and I swallowed every drop out of him. He loved having me as his girlfriend since I was just as horny as he was and we fucked so much. He whispered in my ear how much he loved me and I thought he was romantic, as well as horny, always a good combination.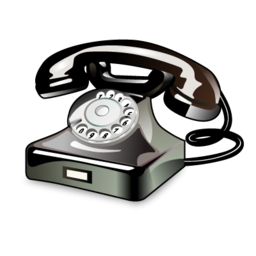 It's a sad truth that there are many lonely people out there in the world and they don't have much success with members of the opposite sex. Such clients are often looking for an online girlfriend of sorts. They come home to an empty house or apartment or condo and have no one there waiting to ask them how their day went and talk for a while and then have somebody to talk naughty with.
An online girlfriend isn't really there to have your dinner made or fuck you, but a comforting voice on the phone does have some value to many, especially ones that loneliness really bothers them. Some people just want to jerk off and that's all they call for, others really do get more personal about their lives and especially ones that have odder fantasies, they might not be comfortable sharing with anyone, you are there to listen to them non judgmentally and be there for them.
Some like to get into the I love you talk and even impregnation, which can be very lovey dovey and sweet, and it fulfills in them a need. I am happy and glad when ones turn to me for such comfort and companionship. Sometimes you can become overly attached to certain clients as well, and that further deeps the calls where they are looking at you as their online girlfriend. Some have even called me an online wife, now that's not that common, but it has happened. There's many reasons people call, this is just one sort of call.