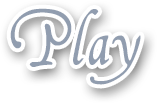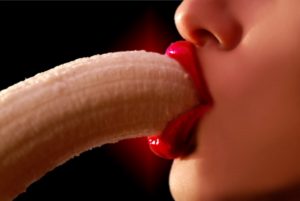 Without a doubt most guys love blow jobs, so many call up the phone sex line and tell me it's their very favorite thing to have done to them sexually. Some are so in love with them, they prefer them even to fucking. I've had some clients ask me to just suck on my finger or a toy and hear me slurping away on it as they close their eyes and imagine it's me working on their cock, drooling all over it, taking it all the way to the back of my throat as I gag on it. So many adore the gagging sounds when they call me up for sloppy blow job.
One caller of mine expects most women to go down on him on a first date, yet he said he wouldn't even consider going down on girl unless she'd been tested for STD's and was his monogamous girlfriend! Gee, bit of a double standard, wouldn't you say? They do love the nice, sloppy blow jobs and licking of the entire length of their cock and sucking their balls. One used to want me to say over and over, "balls, balls, balls!" He wanted the balls to have just as much if not more so attention as his cock did. They are truly loving the tongues and lips on their cocks. Many speak of their cum as if it's some sort of prized liquid gold. A highly sought after elixir of the gods that women should adore and seek out.
Oral sex is almost taken for granted that you'll do it, even if you don't know them that well it seems these days. Clients ask all the time when they call up for phone sex how many guys have you given blow jobs to? They seem quite interested in just how much of a slut you really are! And so many like to finish that blow job off with a nice facial. Splattering the woman's face with their spunk. Coating her with their cum and having it drip off their face, like a dog marking its territory.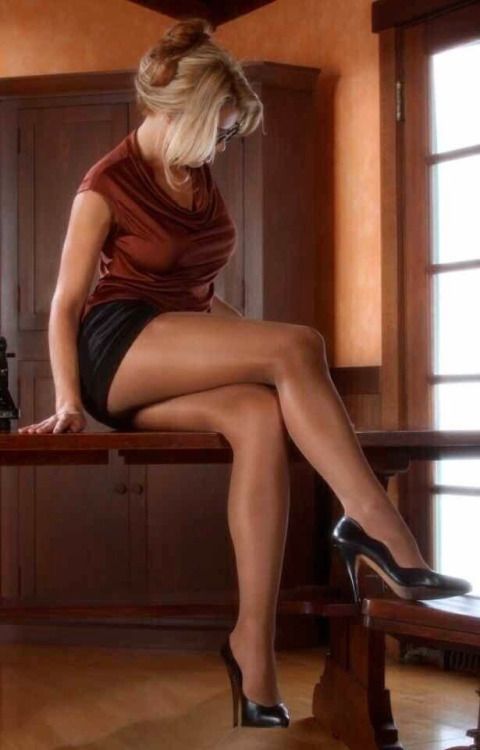 I really wanted a loan to do some home renovations, a sizeable loan that they might assume is too large for me to take on, but I can make the payments, but they don't quite understand the business I am in and I don't really want to get into specifics due tot he adult nature, so I decided my best bet might be to try and be a bit "friendly" towards the loan officer to convince him I was a good candidate for the loan I was asking for. I dressed rather sexy on the day of my bank appointment and was determined things were going to go my way.
He came in and looked a bit flustered when he saw me looking so sexy and waiting for him. He was a nice looking man, a bit geeky, but I can handle a geek. I had my blouse unbuttoned a bit too far and leaned over and told him the payments would not be a problem, just to give me a chance and look at my returns and you'd see I was able to do the payments without issue. I licked my lips and stood up and walked around to his side of the desk to point something out on the papers I had brought and I looked down and could seethe tent that was pitching in his pants .
I giggled and looked him in the eye and asked him whatever was the matter and he looked so embarrassed. I said there was nothing to be embarrassed about and I reached down, and unzipped his pants and took out his cock and started to pump it up and down in my hand and he just let me do it. I then got on my knees and took it in my mouth and started to suck on his cock and I know he was experiencing a lot of pleasure due to my blow job technique. I gave fantastic blow jobs, many have told me the best they've ever had, so I knew I was winning him over with my naughty mouth. I was soon given a mouthful of cum and swallowed it and got back up and returned to my seat across from him. He then zipped up, and glanced at my papers and said everything appeared to be in order and I would be approved for the loan. I was glad I dressed so sexy today, it certainly can help a girl out when she needs a bit of a boost.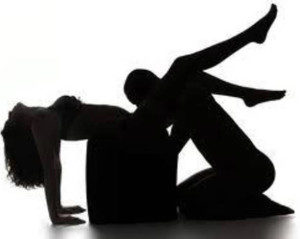 What girl doesn't love having her pussy gone down on? I sure love it. Actually, there have been some callers over the years that said their wives or girlfriends don't like it and will not allow it. They must be prudes or have really ugly pussies they don't want seen close up. Not all guys like blow jobs either though, a few have called and said it doesn't do much for them, they far prefer fucking, other guys I think they'd be happy if they never fucked again but got endless blow jobs.
The man I've been seeing is very good at giving me orgasms with his tongue, he's quite orally inclined and also a giver. I am a giver in much of my life, but I hate to admit it, in bed I can be a little…selfish. If you have a giver as a partner it works out fine. One partner a few years ago said something to me that stung a bit, but I couldn't say it wasn't true, he said, "You're very much about you." LOL, I always remembered that and it kind of is true. So if you like to service my pussy on demand and otherwise be my sexual play thing on demand, that would work well. If you cum as well, great, if not, I can live with that! Aren't I a selfish, awful girl? You subbies love it, I know you do, you live to serve a Goddess like me.
Your own orgasm is secondary at best, if you even have one at all. A submissive man will always put my pleasure and needs before their own and that is of course the most important thing, my pleasure. Some truly love to give, their pleasure is in giving. I like to worshiped and adored and cherished, that is how it should be. So if you like to talk about how you'd enjoy serving me, I think we will get along great!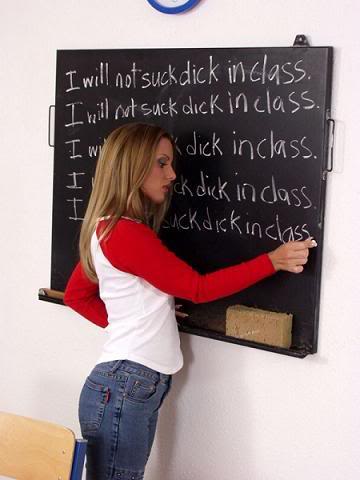 Some things just shouldn't be done in school. They should be done in more private places, like home after school before your parents get home, or in the back seat of a car after a date. Like a blow job. When I was in high school, the boy I was seeing was a bit wilder than I was, that's what made me attracted to him, he was so confident and hot and I couldn't say no to him. Even when I should have.
One day we were in the back of the library after school, there was nearly no one in, and no one had come back there for well over an hour, it was pretty private. We'd fooled around a bit before, and had a date later on that night, but he was just so horny and he asked if I'd go down on him right there. I said it was too risky, and of course he said who'd come back here in all the time, and he was so horny it would only take five minutes. Foolishly I agreed and he I was deep throating his cock, sucking away on it, he was in heaven, his hand on the back of my head pushing it even harder down my throat.
He blew his load down my throat and I was just about to pull his dick out of my mouth when I saw one of my teachers standing with their mouth open in shock a few feet behind his shoulder. I removed the cock from my mouth, cum at the corners of my mouth and meekly said I hadn't seen them there and I wondered how long they'd been watching. My boyfriend zipped up and we grabbed our books and bags and left pretty fast. I was pretty mortified at the entire incident, but that teacher did give me straight A's for the rest of the class!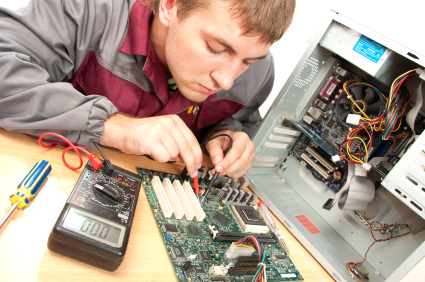 The computer was on the fritz recently, and I had to have my computer guy come over to fix it. I'd been using my backup one waiting for him to come over and I was glad when he did. He knows I'm in adult entertainment as my job, he's seen all the naughty files I have in my computer and he's seen naked pics of me, audios of myself masturbating. He's never mentioned any of these things, but I know he has access to all of it and I am sure he's taken full advantage of this fact.
He even would knowingly smirk at me as he's be sitting beside me, letting me know he'd heard me cum and seen my pussy pics without saying it outright. He's finishing college soon and is very talented, as well as very good looking. He said he had an idea that would save me money rather than paying him, I said what, he said no charge for the repair if I gave him a blow job before he left. He'd heard my erotic audios and he knew I liked sex. I was a bit taken aback by his saying this, but he said he knew he was just my type and he knew I was a cougar slut and wanted young dick.
I said you had a hell of lot of nerve saying such things to me, but he just laughed and grabbed me by the hair and pushed my face towards his crotch and said suck it, bitch. I did as I was told and unzipped him and took his young cock in my hands and it was already hard and leaking precum and I licked it off and took the entire length of his shaft down my throat, gagging on it as he shoved it down my throat. I drooled all over it and was soon getting wet myself and reached down and started fingering my shaved cunt. I could tell from his breathing he was getting close and was about to shoot his salty load down my throat and I came from rubbing my clit as soon as he started spurting in my mouth. He said the computer was fixed, no charge and walked out, leaving me there with his cum still on my lips.