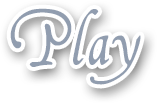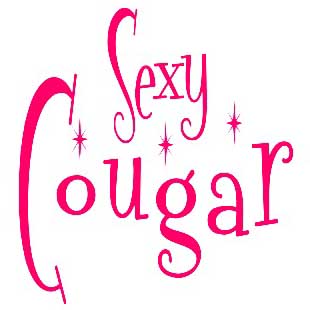 Are you tired of calling younger, inexperienced girls for phone sex ? Ones who don't fully satisfy you. Ones you cannot even carry on a decent conversation with. They leave you wanting more, needing more, craving more. Well, then if this is the case, I think you should be calling this hot cougar for phone sex. Not some dopey, younger girl that's too new to the game to know how to make a man happy in the bedroom. Reading a man's cues, listening to their breathing, moans, you know just what to listen for to know how close he's getting to cum.
I can guide you through exquisite, prolonged masturbation sessions. I can describe what I would do to you if I was there with you. There is no end to my phone sex skills you can sample if you call me for some phone fun. I am very good at making men happy and satisfied. That is my job after all. To drain those balls and leave you relaxed and spent like never before.
Sometimes you are in the mood for a bubbly college aged girl, but more often than not, you are seeking experience, knowledge, and the patience of an older woman like myself. One of the elusive sexy cougars. Many of you like fetishes. Like foot fetish perhaps? Stocking covered feet giving you a foot job. Gripping your cock with my toes and gliding up and down until you shoot little drops of cum all over them. Black stockings are best for this. The little drops of cum on them like tiny pearls scattered all over the nylons, before it soaks into them. Sound good?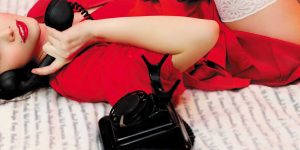 Some guys that call up phone sex lines are obviously very auditory. They like the sounds and the talking and the breathing and the moaning. I can think of one client that used to call and all he'd say was, "moan for me". He was an easy call in one way, difficult in another, as in no, I didn't have to talk or spin a fantasy, but moaning and breathing in a strange and not normal manner was hard to maintain and you'd honestly feel lightheaded from doing that. I recall on a nearly twenty minute call once, I nearly passed out.
Then you get the phone sex callers that are into blow job sounds and want you to suck on a toy for fifteen minutes. Again, you get the same type of jaw and mouth fatigue you can on an actual blow job doing that, and it can be tiring in a way people do not even comprehend. The sucking and especially the ones that want gagging sounds, you are trying hard to not gag enough to actually throw up as you're ramming that toy down your throat, yet you want to please them enough that of course they cum from it and get be really turned on.
Then you get the callers that are calling up and want to hear wet pussy sounds, so you do your best to simulate the sounds that will get them off and get them to blow a mighty load for you as you're talking naughty to them at the same time. Guys call up for all different kinds of phone sex, sounds are just one sort of thing that some are into. It turns them on to hear the sounds just like they are there getting their dick sucked and going wild as they fuck you. Sex must be a different experience for deaf people, well, I guess deaf people could get aroused with cam or cyber sex, but phone sex, yeah, that wouldn't be happening for them. So sloppy blow job sounds for them, sadly.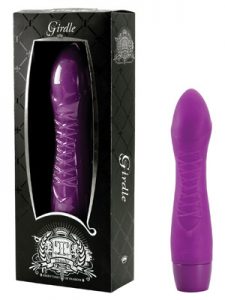 I recall one of the first times I had phone sex with a boyfriend of mine, we hadn't been going out long and hadn't had sex yet. I'd told him I had bought myself a new vibrator earlier in the day and I was wondering if I was going to like it. He laughed and said there was only one way to find out. I said yes, I'd have to be sure and try it soon. He said no, I mean I want you to try it right NOW!
I wasn't expecting that, but why not, I was wanting to try it and he was pretty sexy after all, so I said ok, let me get it. I got it from the bag on the chair and unwrapped it and put in new batteries I'd bought for it and he asked me if I was naked on the bed. I said yes, I was. So he had me turn the toy on, on the lowest setting, lay back and slowly start to touch my pussy lips with it just as he told me to. It felt really good, teasing me. I said I wanted to turn up the power and get more into it, and he said no, not until he told me to. So I did as I was told and touched myself with the toy exactly as he told me to do. I thought I would go wild wanting to turn that toy up, but did as I was told, hard though it was.
He told me he too had started stroking his cock as he was listening to me get aroused with the new vibe. His voice sounded so low and sweet and sexy. His breathing slightly raspy. He told me to turn it up to the medium setting. I did so and moaned at the extra sensations I was feeling as I bucked my hips up to meet the toy and was so fucking dripping wet I thought I'd cum any minute. He told me to remove the toy completely and calm down. I did and caught my breath. After a few minutes, he told me to dial it up to it's highest setting and use that toy on my cunt until I exploded in orgasm. After a few moments of that exquisite agony, I did indeed cum and he did seconds after, it was a fucking great toy, that's for sure! And now that I'd heard him cum, I didn't think it was be going to much longer until I took our relationship to the next level.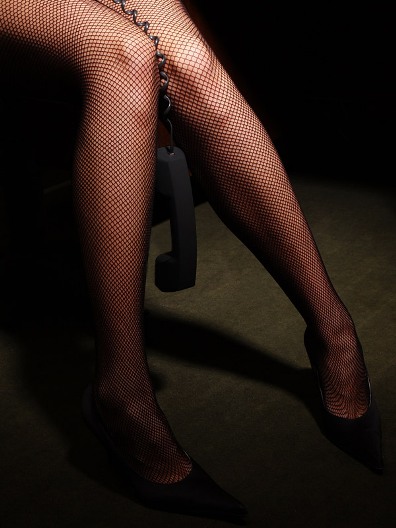 Who exactly is having phone sex? A cross section of society, that's who. Some people that are more religious and repressed will fall into having phone sex and other forms of online fun because it isn't actual sex and they feel less guilty about having phone sex with someone online when there's no actual penetration or body contact involved. For some it is the only type of intimate experience some have had with another person.
For many any type of masturbation is a riddled with guilt behavior to them they simply can't stop doing, so ones that venture into phone sex are the real rebels. You are actually listening to another person masturbate and them hear you, it's the next best thing to being there and actually fucking them. Even the most religious people get horny, no way around it. Phone sex may be as deep a connection as they can allow themselves to have with another person since to them unless you are married, sex is a sin.
People need to loosen up and understand being horny is no more shameful than being sleepy or thirsty, it's just a drive, plain and simple and needs to be met, not fought, not prayed it will go away and is a wicked sin. Phone sex is a good way to enhance your masturbation if you're not ready to take the real step towards sex just yet, for whatever reason. Calling a phone sex line can be a lot more satisfying than going on a real date, there's no guarantee you will get lucky on a date, but a phone sex call is a sure thing!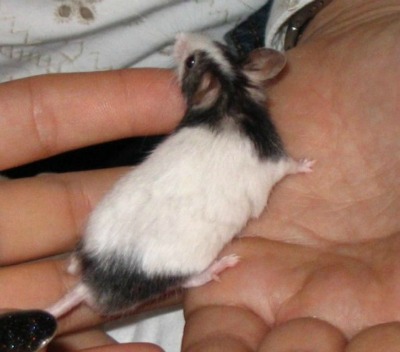 Some might be curious about some things that go on during phone sex calls, after all, they can't actually see me, so guys often have no idea what's going on on my end of the phone. Usually I'm just calmly sitting in my chair as I do a call, 98% of the time. When one works from home though, things can happen that you aren't anticipating and things can go awry at a moment's notice.
A couple of funny stories I can share for your entertainment, that show how professional I can be and maintain my composure and concentration and have the caller not know a thing is amiss on my end. A couple of years ago I'd just gotten out of the shower and the phone rang and I walked in and sat on the edge of my bed, still naked and was talking to a caller and all of a sudden I felt some activity behind me, so I looked over my shoulder and one of my cats was behind me. Nothing unusual about that, but then I felt something wiggling against my bare hip. I turned around further and one of my cats had a live mouse between his paws and the wiggling I felt was the face of the mouse burrowing into my body. It's a wonder it didn't bite me. Keep in mind I was talking to the caller and couldn't let on anything was going on. I reached to my bedside box of Kleenex and then picked up the still live mouse and held it alive and squirming in my hand for twenty minutes as the call continued.
The caller had no idea what was going on as his phone sex call commenced. After the call I then ran down the stairs, still naked, and flung it out the door and the caller was none the wiser. Not many women could pull that off. I didn't scream, but my hand cramped from holding it in the same position for so long and I didn't want to squeeze the mouse. Later when I went outside, I saw it though, the stress of it had killed it. It was alive when I tossed it out, but apparently died shortly thereafter, after walking a mere few inches.
More recently I was given the task by my vet to collect a urine sample from one of the cats. No easy task, let me tell you! I'd removed the hood off the box and set up a flashlight and sample cup by the box that was within my view. Cats don't go on demand or as often as people and it can take a couple of days to get the opportunity. I'd been laying in wait for 2 days, and of course I had just started a call when I saw them headed to the box. I jumped up, phone cradled between neck and shoulder, grabbed the flashlight in one hand and the sample cup in the other, and bingo! I was able to capture the sample as I was talking to the caller and they were none the wiser. So you see, you never really know what's going on on the other end of the phone. Usually as I said, it's just business as usual, but once in a blue moon there can be bizarre things going on a caller would never guess in a million years.