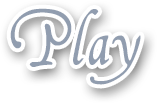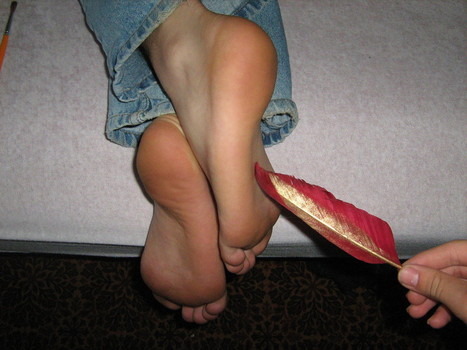 So this guy calls up last night on the phone sex line and asks me how ticklish I am. I was a bit surprised by his question, but not a lot surprises me since I took this job, I must say! I said my feet were quite ticklish and he was apparently very glad for this fact and told me to remove any socks or pantyhose I was wearing so I had bare flesh. I did and he said to start lightly raking up and down the soles of my feet with the tips of my nails.
I started to laugh, which is just what he wanted and he said to do it harder, and I started to laugh a lot harder. He was getting very aroused as I was tickling myself this way and started to ask if others had done this to me. If a boyfriend had perhaps ever tied me up and started doing this to me to the point where I was crying and couldn't take it anymore. He then even told me about foot stockades, which I'd never even heard of before he mentioned them. He told me how he liked to restrain girls and tickle them all over their bodies until they squirmed and begged for release. I could tell he was getting really turned on going on about this and his breathing was getting heavier as he was masturbating.
He told me to do it on the backs of my knees and see if that had any effect and boy, did it! I was giggling like a school girl. I felt so silly but he was having such a good time and it wasn't bad, it was kind of funny actually! I must say, he came pretty hard after all the tickling I went through. He explained that a girl losing control like that was very arousing to him, and even more so when he was the one doing the tickling, since she had no control at all over where he was tickling her and he liked to find each individual girls spot where she was most driven wild. That it drove him crazy, and he often liked to rub the head of his cock all over the bottoms of their feet at his tickle device of choice, leaving them all sticky with his precum.