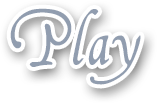 Published
October 20, 2014
|
By
Sharon
To me, watching others that do not know they are being watched has always been a very sexy and naughty thing to do. I was a bad girl lately and watched something I likely shouldn't have but it turned me on so much I couldn't stop myself.
I had forgotten something in my car and went out to the driveway to get it before bed and I happened to glance over at my neighbor's window. I saw the blue flickering light of a t.v., and then I saw what I thought looked like a naked woman walk across the room. It was dark out and I looked around to make sure no one could see me before deciding to walk over to their window and see what was going on. My neighbor was a handsome businessman in his 30's, and I assumed if there was a naked woman walking past the window, I might get to see him naked too. I was right. I tiptoed over and peeked over the window, and I'm sure they didn't notice me, they were busy doing other things…
I saw the naked woman kneeling on the floor in front of him, he was also naked, and she had what had to be a 9 inch cock going in and out of her mouth. I could see the wetness from his cock glistening with the lights from the t.v., the only light in the room. She was fingering her pussy with her right hand as she worked her left hand up and down his shaft while working the large, bulbous head with her tongue. I was getting very turned on watching them. She slurped and she sucked and he had his hand on the back of her head pushing it up and down on his cock. I could feel myself getting wet. I again looked around to make sure no one could see me and I reached down into my jeans and panties and started rubbing my clit in time with the woman. I watched for around 10 minutes when he pulled out of her mouth and shot all over her tits. She soon tensed and came herself and I did as well. Fuck it was hot.