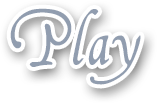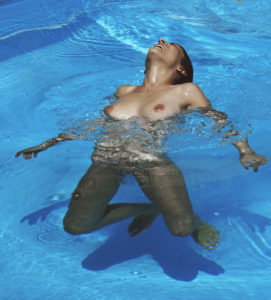 Now that summer is in full swing, my condo has the pool open and I love it, I've always loved to swim, especially in the nude. I thought I was alone the other day and was swimming nude when my neighbor came out and he could see me naked in the water, he seemed a bit embarrassed by it, but I always found him fun to tease and he turned around as I got out and wrapped a towel around myself and laid on one of the chaise lounges. He was wearing trunks and then got in the water without saying anything. As soon as he went back inside I opened my towel and was laying there totally nude and I knew he was watching me from the window, I giggled to myself as he did.
Later that night when it was dark I went back out for another nude dip and I always enjoyed masturbating by getting right up to the pool jets and letting that water hit my clit, but my back was in the direction of the door, so I couldn't see anyone, and I was moaning away as I let the water hit my clit and I came hard and I turned around and he was standing there. Now he hadn't seen anything of course since it was dark and I was under the water, but from my sounds and moans, there's no doubt what I was doing. I got out and walked past him and smiled as I grabbed my towel and wrapped it around myself and went back inside. The poor guy was practically blushing at my antics.
That night he went out to the pool and was sitting on the edge with his legs dangling in the water and I got in the pool and swam over to him and reached in and got his dick out and started to suck on it. He didn't stop me, I moved my lips all up and down that shaft and he was breathing so heavy as I sucked on him and cupped his balls. He had his hand on the back of my head and was really pushing on it for me to take his full length of it. I swallowed his load and then swam away, nude, on my back, grinning at him. I do love the summer and swimming and teasing my neighbor, it can be so much fun.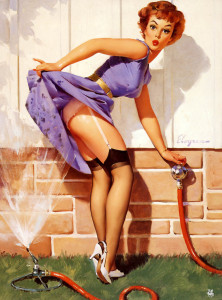 For March Break, aka Spring Break to you Americans, my boyfriend and I rented a condo in Florida. Some people we know have a condo there and rent it out most of the year when they aren't using it themselves. Now many of my faithful readers know I sometimes like to masturbate in the shower with the shower massager, I've done this most of my life.
When we got to the condo, there was a lovely garden out side and a very private backyard. There was some nice lawn furniture and I noticed there was a garden hose. In one of my audios I mention an experience in my teens where I masturbated with a garden hose the same way I do with the shower massager. I got a silly grin on my face and told my boyfriend about this and he asked if we might be able to recreate the episode. I was certainly game, why not. I did as during my first time with the garden hose in my teens, wait until it was dark out. I sat on the lawn chair and as a slight twist, my boyfriend aimed the hose at my clit, which I had fully exposed by holding my pussy lips open.
It was dark and no one could see that I knew of, and I slipped my bikini bottoms off and laid back in the lawn chair, it was a nice, balmy night, the stars were out and I just spread for my boyfriend and he aimed the hose right at it and I was squirming in minutes, I do hope the neighbors couldn't hear me. The type of orgasm that's water induced can be quite a fast and furious one and I didn't want to be heard in the middle of the night having an orgasm on the lawn. My boyfriend was quite hard as he was doing this and after I came.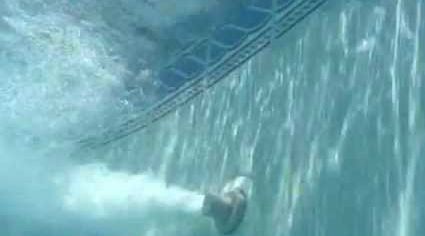 Summer is winding down, and it won't be too much longer until the chilly nights resume and one by one people will start to close their pools for the season this month, in Northern climates anyway. I was lucky enough last weekend to house sit for a friend of mine that wanted me to drop in to her home while she was away for a few days, turn on the lights, adjust the curtains, bring in the mail, so it looked occupied. She also told me to feel free to use the pool there anytime when she was away. I've always loved to swim, so I certainly did enjoy the pool nightly while I had the opportunity.
Most ladies will tell you they are no stranger to the wonderful orgasms that they can get from water, whether in the shower with the shower massager, the tub with the faucet, or in the Jacuzzi or tub with the water jets. I did nightly go over and swim in the nude, she had a tall privacy fence and the neighbors seemed to never be outside, so I felt free to go for a dip au natural and masturbate in the pool either right when I got in, before I got out, or sometimes both. It's very easy and relaxing to have an orgasm that's water induced, it requires no effort at all, you just stand there and either face the water jet and let it tickle your clit, or from behind is sexy as well, back up to the jet, bend over and have it hit your clit from behind, I love it.
I wasn't sure this one evening if her neighbor was on his deck looking over or not, it was very dark and he didn't make a sound but thought I might have seen the lit tip of a cigarette in the darkness as he possibly watched me, the pool was lit from under the water, so even though I didn't turn on the backyard lights, he'd have seen me via the underwater lights, and what a show he would have seen. He'd have known exactly what I was doing as I held onto the side of the pool and remained fairly motionless then all of a sudden whimpered in pleasure as my orgasm over took me. I will never know if he saw, or how much, but I will never turn down a chance to house sit for a friend with a pool.
Well I had an interesting experience tonight, a client I like very much likes if I watch him on cam. That's not something I do often. Very few people are anyone I would watch, even for money. I know many girls have watched thousands of guys, but I just do not. When I started I watched maybe a dozen and it bothered me, was mentally damaging, you have no idea the things some guys do, and I've watched less than a couple of dozen. The one with the 14, yes 14, inch long black dildo was the straw that broke the camel's back for me.
However I like this client and he is quite normal, that I have concluded at this point anyway, so I agreed to watch him, and have a few times as we talked. This one night however he said he'd be back in a few minutes and I assumed he'd return to the computer shortly, well I was surprised when he set the computer down, turned on the cam and proceeded to have a shower as I watched him on the cam through his clear shower doors! That I wasn't expecting. I must admit I smiled at this unexpected act, it was so unusual and yet amusing at the same time, then he dried off, got out, carried the computer back into the bedroom, get into bed and then masturbated as I continued to watch him.
He stroked his cock as he listened to my voice and I watched him, and he told me how much pleasure and enjoyment I'd brought to him and how much I turned him on, it was very flattering. Someone has to be special for me to consent to watch them, believe me. He said he liked to be "unique for me", which he certainly was with his shower. I wonder what is next, we will have to see.