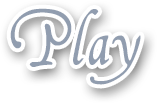 Drink From Me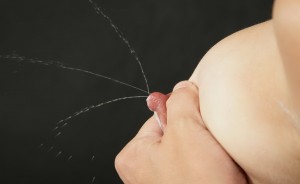 So many men have a love affair with breasts, and many also love the warm, sweet breast milk that they can nurse from. I can't even count the number of guys over the years that have asked me if I have at one point lactated. Women can begin to lactate only a few weeks into a pregnancy, it varies for all women, some do, some do not at all. One that do however, may find the new little one is fighting daddy for some of that warm milk.
Breasts full to the point of overflowing, a baby cries and that can cause them to start to leak, making wet spots on the front of the their blouse and perhaps hard ons of the guys that may be surrounding them and taking notice of it. How they want to whisk her away into a nearby room and remove that top of hers and start hungrily sucking on those full tits, squeezing them to empty the breast milk into their mouths, swallowing her essence down, like she swallows their cum. They want her to ride their cock, grinding their stiffened clit against their hard dick as her milk drips down her breasts and tummy for them to reach up and lick off and drink from.
Sex with full breasts, just aching to be milked, once they are overly full, they will leak. Would you love to be covered and sprayed with that warm milk as you are ridden and fucked? Tasting the breast milk as it dribbles down to your cock and balls and mixes with her cunt juice coating you. Opening your mouth and having her squirt some inside your mouth. Tastes yummy, doesn't it, yet another sexual elixir that comes from your lovers body for you to enjoy. So many naughty delights to be savored.