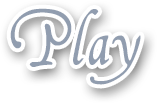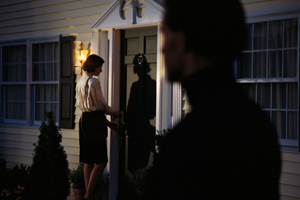 There is a man that lives down the street I've seen watching me. When I unload the groceries, or walk to the mailbox at the end of the driveway, or do gardening. I've seen him peer from behind his curtains at me and I thought it was a bit odd, but he never bothered me or anything. Last week though I came in late and I had my arms full of bags from shopping and I was distracted and I forgot to lock the door behind me when I came in the house. I went about my evening and went upstairs and had a bubble bath before getting into bed to read for a while.
I turned off the light and started to fall asleep, but soon heard footsteps coming up my stairs and I was afraid. My bedroom door opened and I sat up in bed and reached for my phone when I heard a mans voice say, "Don't." The voice was familiar, but I couldn't place it. He came over to the bed and pushed me back and climbed on top of me. The moonlight coming through the window didn't give me enough light to see who it was.
He wasn't rough, he said he had to have me. He kissed me and touched my bare breast under the covers and I soon felt my legs being pushed open, yet for some reason I didn't resist him. I was afraid and yet inexplicably becoming aroused by who, I had no idea. He unzipped his pants and was soon inside me with his cock and fucking me. I was afraid, yet he was not hurting me and was in fact giving me pleasure as he fucked me. I new this wasn't right, this intruder was in essence taking me against my will, yet I didn't want him to stop. He fucked me and I could feel an orgasm welling up inside of me and I was determined for him not to know I was going to cum, but I did, and even though I bit my lip to make no noise, he could feel the contractions of my orgasming cunt around his dick and he laughed and asked me if I'd enjoyed it. I didn't answer him. He continued to fuck me until he blew his load inside of me and he then got up off me and off the bed and when he stood near the window I could see his face finally, but I had a feeling that's who it was. He walked out and I heard the door close as he left. I laid back down and went over the unexpected events in my mind before falling off to sleep.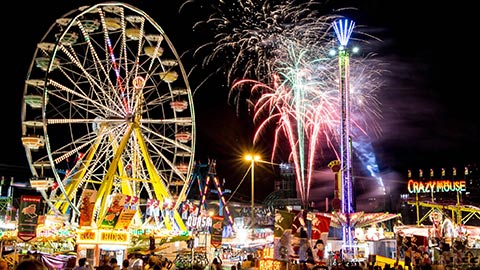 As many people know, I am Canadian, even though most, around 99%, of my clients are American. Most Americans likely do not know what the CNE is, that's short for the Canadian National Exhibition. The biggest fair in Canada. Rides, foods, exhibitions, concerts, it takes place every Aug. Well last weekend the current guy I've been seeing and I drove there, a few hours away in Toronto, and we spent the whole day there. I hadn't been since I was a child and my mom took me a couple of times. We walked miles that day and had a lot of fun .
One of the last rides we rode before heading home around midnight, was the large Ferris wheel, and when we were almost directly at the top of the ride after it going around a couple of times it stopped. I was very nervous being up at such a height. If it's moving, it's not as scary, but just sitting there, waiting, the little car swaying a bit, I don't like it. We were told about forty five minutes to fix it. My boyfriend pulled me close and kissed me to help take my mind off the situation and kill the time. We kissed passionately and I knew he was getting hard, I could feel his hard cock pressing against me. I felt my fear melting away as he told me it was going to be alright, just relax and we'd be back down on the ground in no time.
I reached my hand over and into his jeans and started to play with his cock, he liked it, and kissed me even harder in response. I pumped it up and down and his breathing got heavier. I soon forgot my fears and was just concentrating on him and touching him and pleasing him. I stroked his cock faster and faster as we kissed and all of a sudden jets of his cum shot outwards and onto the ground below. I giggled and momentarily wondered it any got on anyone below as it was raining down from the Ferris wheel. I think all was fine though. The ride soon started moving again and we were off to the parking lot to get in the car and begin our drive home.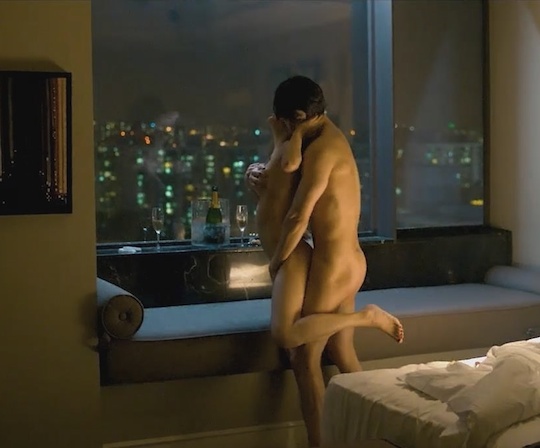 I don't have to go on any business trips often, but sometimes I do to meet with company owners that might be interested in my writing or voice over services. Not all meetings are just over the phone or by email, some clients, especially higher end ones are wanting a face to face meeting. A couple of times a year I do have to go out of town overnight or for a weekend to meet with a potential client and I then have to of course stay in a hotel. I've had some very interesting experiences in hotels over the years, many times with staff that either brought things to my room, or a manager I got to talking to and things took off from there.
Last week I had to stay overnight at a hotel a couple of hours away, and after my business meeting I went back to my room and there was a complimentary bottle of champagne and some roses. I opened the card and it was from the manager and I called the number on the bottom of the business card to thank him and he said he was still in his office and would I mind if he stopped by and said goodnight before he left for the evening? I said of course, come right up, and he was there in a few moments. I invited him in when he knocked and he said he'd noticed me the moment I walked into the lobby and he thought I was a very beautiful woman, I was very flattered and thanked him for the compliment.
I asked if he'd like a glass of the champagne and he accepted. Fast forward an hour and the champagne was gone and he was kissing me. He was an attractive man in his mid thirties and the smell of his aftershave was intoxicating and I couldn't stop kissing and touching him. We were soon nude and in bed and making passionate love for several hours, on the bed, in front of the high rise window, it was quite a magical evening. He called down for a lovely meal to be sent up and we had a veritable feast after we'd worked up such an appetite fucking all night. It was nearly dawn when he left and I showered and got dressed on no sleep to go home, but it was worth it. I need to go to hotels more often!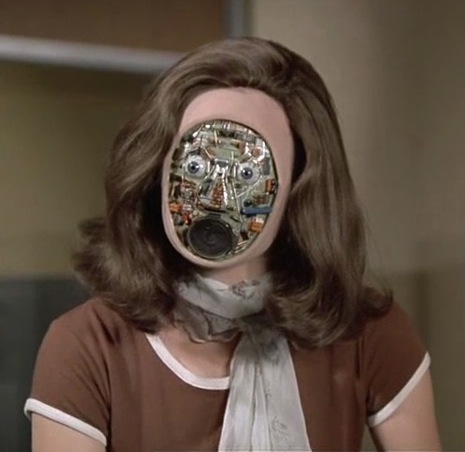 A client of mine jazzed up a short clip I recorded for him, I wish my sound editing skills for audios were this fancy, but alas they are not, but ones into fembot fetish will likely appreciate the clip he edited I sent him.
I don't get many fembot callers, but the ones I do usually also like the malfunctioning fembot voice as well as the standard robotic like monotone voice. Their custom designed sex android has gone off the rails and is about to go kaput. They usually enjoy the malfunctioning part right when they are about to cum. I guess cumming into the orifice of a fembot would likely send its circuits into meltdown anyway, since liquids and electronics do not mix well.
Imagine for a moment something beyond a sex doll, something that had been made to your exact specifications, to act, talk and behave in exactly the same way that your ultimate sex mate would. What more could one ask for, the idea would be fantastic. Making our current sex dolls a poor imitation in comparison.
The idea of having every sexual act your girlfriend or wife has declined, and not so much as a words argument about it, the fembot would be happy to serve your every sexual need, no matter how depraved. If they had been custom made to do so, you'd have a more willing partner than your current one. Would a spouse or girlfriend look upon the robot with jealousy? Since depending upon what you want the fembot to do, you very might well choose the fembot over them, if they wouldn't agree to do anal, but the fembot would welcome your cock in any orifice they have and make you feel it was the best darned time they'd ever lived through. The sex robots haven't quite come where they will be in a few short decades. Many lonely people will be able to buy themselves a mate and won't need to worry about finding another human to love them, they can buy someone already pre programmed to "love" them.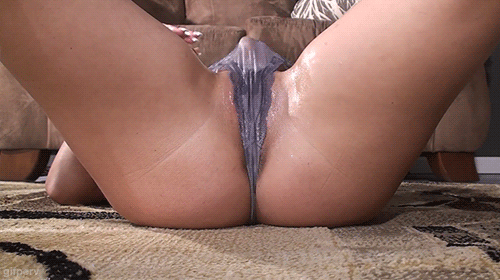 A friend of mine was going on vacation for a couple of weeks and asked me to stop in daily to feed her cats, bring in the mail, turn on the lights, etc, to make it still looked lived in and I said fine, I didn't mind. She didn't live far from me, and I could stop by on the way home from work. I was a bit bored one night, and I did something I shouldn't have done. I went snooping, I wasn't looking for anything in particular, I just wanted to see what I would find. I found her porn collection , which was a bit wilder than I'd have imagined.
I looked through it and one of the titles piqued my curiosity a bit and I decided to go and watch it, I knew she wouldn't be coming through the door, so why not. I got quickly aroused as I watched the woman on the screen and two men that were fucking her and treating her like a total whore and I took off my jeans and laid down on the floor in front of the big screen t.v. I was watching it on and I started to rub my pussy as I watched the action on the screen. My pussy was so wet as I watched it. I didn't really watch porn, so it wasn't something I was desensitized to.
I made myself cum a few times and then put the DVD back where I found it and left. I felt like such a naughty bitch, masturbating in someone's home like that. No harm was done, but still, I shouldn't have been looking through her things or done that. I actually masturbated again when I went home, I was still horny from having watched it. I teased my clit and spread my wetness all over my cunt and I quivered as I came thinking about what I saw in the porno, the woman getting fucked and gagged by both cocks at the same time, I kind of wish I too could have such an experience some time. Maybe one day, you never know.