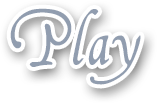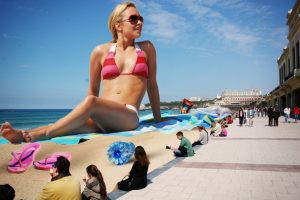 My purse pet Peter called me again last night. He'd been watching his favorite movie again, The Incredible Shrinking Man. He wants so badly to be three inches high and live in my purse, my pockets and in the hollow of my bra between my breasts. He's a silly little man, but not nearly little enough for his liking. He longs to travel along on my shoulder and be my little man. Peter has an interest in giantess fetish, where a man wants to be very tiny and have the giant lady of his dreams tend to him like a little doll.
He still has sexual desires though, and wants to rub my clit with both of his hands, it would be bigger than his hands if he was only 3 inches high. I told Peter I have a log cabin doll house I made from a hit years ago that would be just perfect for him to reside in if he came and lived with me. It has little furniture in it too he could use. I could set it up on the dresser in my bedroom, so he'd be close by to me when I'm in there. The cats would give him a hard time and want to play with him I'd imagine!
He calls up for giantess phone sex a couple of times a months for a few years now and he never tires of being my little man. Once in a while he likes to pretend he doesn't shrink, but that I grow, so he's normal man size, but I get to be 50 feet tall and he's still very tiny in comparison to me. He is very aroused and invested in this fantasy. I say, but Peter, if you were that much smaller than me, how could we fuck, what could I do with your little penis? He's all about serving me though, only wants to give me pleasure, not a worry for his own. He saw that Shrinking Man movie when he was a kid and it's left such an effect on him, and indeed nearly all the men I've talked to with this fetish, it's strange a movie from the 1950's had such an effect on ones with this fetish, I often wonder how many men got into this fetish from seeing that movie, I'll never know I guess.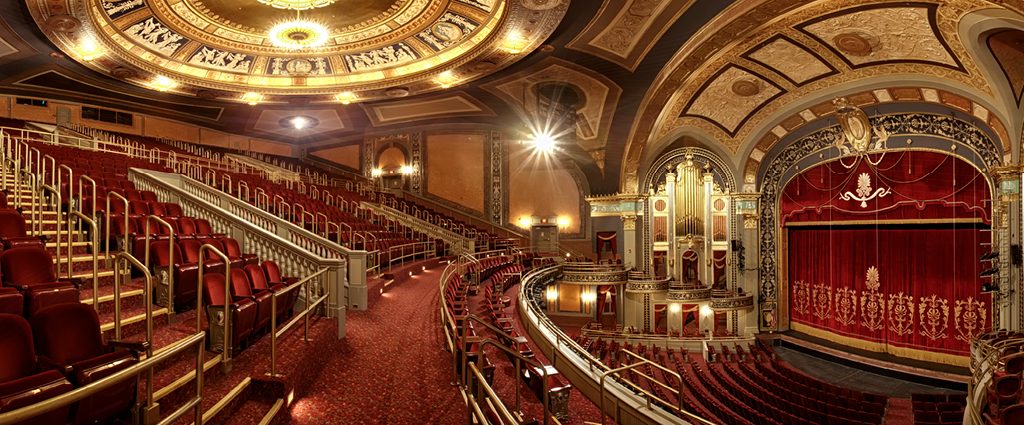 Last week I went to the theater to see a show, it was lovely, it was an Irish step dancing show with lively music and dancing, I really enjoyed it. I'd been really lucky to have gotten a very good seat only a couple of aisles from the front of the stage. One of the dancers really caught my eye, he had a fantastic body and was very good as he danced across the stage. He had a handsome face and I thought if he was that good of a dancer, he likely was good in bed as well.
After he show, some of the dancers did a short meet and greet and take pics with the ones in the audience in the theater lobby afterwards, and this handsome dancer was there and I went over to compliment him on his performance and he was very sexy and said he was about to go back to the hotel and shower and get something to eat and would I like to join him? I was stunned to be asked, but I very much wanted to get to know him more. He asked if I could meet him at his hotel room in an hour and he gave me the hotel and room number. I went back home and changed into something sexier and went to meet him.
I knocked on his door and he had a room service meal waiting for the both of us and it was delicious. We talked for hours and he told me all about the tour they were on. He asked if I'd like to spend the night with him, he had to move on to the next city tomorrow, but he'd love to have the pleasure of my company for the night if I'd be so inclined. I decided to stay.
We moved to the bed and soon our clothes were a pile on the floor, and he took me in his arms and kissed me passionately and deeply, it was wonderful. He laid me back on the bed and kissed me all over and made love to my shaved pussy with his tongue before anything else. I was wet with excitement as he licked my stiffened clit and slid his tongue in and out of me, making me scream with orgasm after orgasm.
He soon climbed on top of me and his thick, hard cock was soon inside of me and he was pumping back and forth with great vigor. I had been right, he was as good of a lover as he was a dancer. He knew how to move and how to please. I wrapped my legs around him and squeezed his ass cheeks in my hands and brought him deeper into me and it wasn't long until he shot his load inside of my pussy. It was a fantastic evening I will never forget. I know I will likely never see him again, but it was a few magical hours I will treasure forever.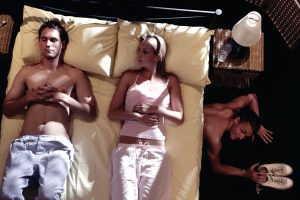 Sex can be a lot of fun, so much fun in fact that even when I'm in a relationship, that's no good reason to stop playing around with other men. I try and be discreet about it, but I just can't say no to them. I'm like a kid in a candy store, I see something that looks yummy and I want to try it, it doesn't matter that I already have other candy at home. So I just try and not be too obvious about it and things usually work out fine. Last week though, I was entertaining a new lover at home and my fiance came home early. There was no way out where my lover could escape, so he got under the bed.
I had to act like I'd gone to bed early and that's why I was in bed at all, and my fiance comes in and I act like he just woke me up when really I had cum dripping out of my pussy and my lover was naked under the bed. My boyfriend sleeps pretty soundly, so I wanted to turn the lights off and get him to sleep right away so my lover could get out. However he was feeling randy and I had to put him off and say I didn't feel well, hence going to bed early, so he gave up and went to sleep.
He was soon snoring away and I put my hand over the side of the bed to signal my lover underneath it was clear for him to make a quiet and fast getaway. He slithered out and grabbed his clothes with him and got out. My boyfriend was none the wiser but that was a bit too much of a close call for me. I thought I had plenty of time, but apparently not. I guess I'd better go to my lovers rather than entertain them here, too chancy.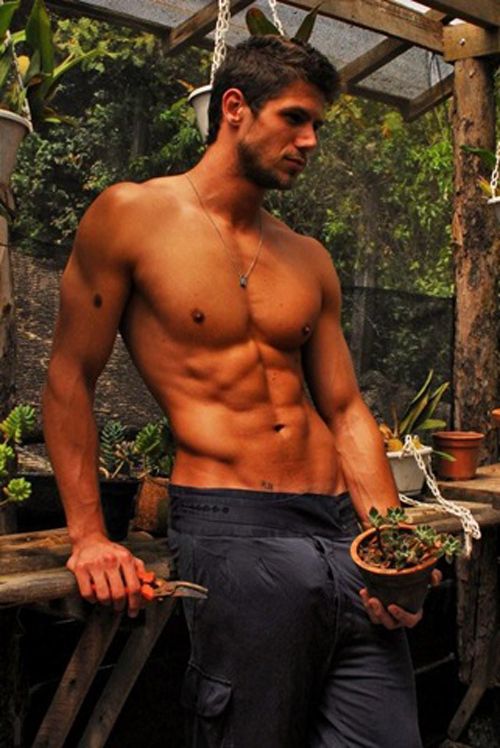 With spring just around the corner and me loving gardening so much, I had an appointment with a landscaper to help lay the plans I had all out. My usual landscaper was out of town, so he sent his partner over and I;d not met this man before. When he knocked on the door I was impressed with his good looks and hard body for sure. I told him I spent most of my time in my bedroom and the large bay windows overlooked my backyard and I wanted a lovely view of all the plants and flowers from there, so he asked if he could come up to my bedroom to have a look at the view.
It all started innocently enough, he came up and looked out the window and said what a nice view it was. I was standing beside him and looked into his eyes and as I moved past him my foot caught on the area rug and I fell back on the bed and laughed. He reached his hand out to help pull me up and by instinct I pulled him towards me and then we were both laughing and then it turned to kissing. Quite passionate and quite fast!
He was a good kisser and I said I bet he was good with his hands and he asked if I wanted to find out and I said I sure did! So soon his hand was under my skirt and I was a panting slut beneath this man I'd met only a short while before. Kissing and having his fingers in my pussy as I bucked up against him. It wasn't long until he made me cum with those magic fingers and we lay there panting. I had things to do and couldn't spend anymore time with him even though I wanted to, but asked if he'd like to come back for dinner…and dessert, later tonight and he said he'd be there with bells on. I shall look forward to it.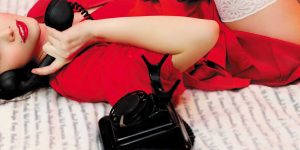 Some guys that call up phone sex lines are obviously very auditory. They like the sounds and the talking and the breathing and the moaning. I can think of one client that used to call and all he'd say was, "moan for me". He was an easy call in one way, difficult in another, as in no, I didn't have to talk or spin a fantasy, but moaning and breathing in a strange and not normal manner was hard to maintain and you'd honestly feel lightheaded from doing that. I recall on a nearly twenty minute call once, I nearly passed out.
Then you get the phone sex callers that are into blow job sounds and want you to suck on a toy for fifteen minutes. Again, you get the same type of jaw and mouth fatigue you can on an actual blow job doing that, and it can be tiring in a way people do not even comprehend. The sucking and especially the ones that want gagging sounds, you are trying hard to not gag enough to actually throw up as you're ramming that toy down your throat, yet you want to please them enough that of course they cum from it and get be really turned on.
Then you get the callers that are calling up and want to hear wet pussy sounds, so you do your best to simulate the sounds that will get them off and get them to blow a mighty load for you as you're talking naughty to them at the same time. Guys call up for all different kinds of phone sex, sounds are just one sort of thing that some are into. It turns them on to hear the sounds just like they are there getting their dick sucked and going wild as they fuck you. Sex must be a different experience for deaf people, well, I guess deaf people could get aroused with cam or cyber sex, but phone sex, yeah, that wouldn't be happening for them. So sloppy blow job sounds for them, sadly.