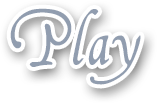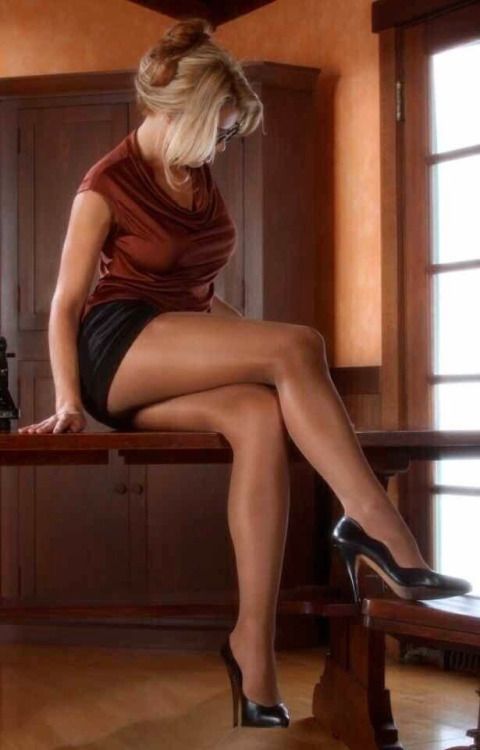 I really wanted a loan to do some home renovations, a sizeable loan that they might assume is too large for me to take on, but I can make the payments, but they don't quite understand the business I am in and I don't really want to get into specifics due tot he adult nature, so I decided my best bet might be to try and be a bit "friendly" towards the loan officer to convince him I was a good candidate for the loan I was asking for. I dressed rather sexy on the day of my bank appointment and was determined things were going to go my way.
He came in and looked a bit flustered when he saw me looking so sexy and waiting for him. He was a nice looking man, a bit geeky, but I can handle a geek. I had my blouse unbuttoned a bit too far and leaned over and told him the payments would not be a problem, just to give me a chance and look at my returns and you'd see I was able to do the payments without issue. I licked my lips and stood up and walked around to his side of the desk to point something out on the papers I had brought and I looked down and could seethe tent that was pitching in his pants .
I giggled and looked him in the eye and asked him whatever was the matter and he looked so embarrassed. I said there was nothing to be embarrassed about and I reached down, and unzipped his pants and took out his cock and started to pump it up and down in my hand and he just let me do it. I then got on my knees and took it in my mouth and started to suck on his cock and I know he was experiencing a lot of pleasure due to my blow job technique. I gave fantastic blow jobs, many have told me the best they've ever had, so I knew I was winning him over with my naughty mouth. I was soon given a mouthful of cum and swallowed it and got back up and returned to my seat across from him. He then zipped up, and glanced at my papers and said everything appeared to be in order and I would be approved for the loan. I was glad I dressed so sexy today, it certainly can help a girl out when she needs a bit of a boost.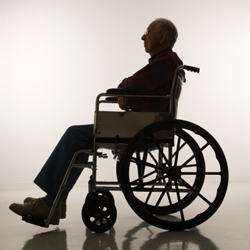 One type of client we phone sex gals can get once in a while is handicapped callers. I always feel so bad for these poor guys, because through no fault of their own they are limited physically, often in a wheelchair and unable to walk and may have other conditions as well, such as cerebral palsy and they tell me they just do not have luck with women. Some have even been declined by escorts due to their conditions. Some have also told me some phone sex girls will not even speak with them when they reveal their conditions. I was shocked and appalled to hear that. I would never decline a caller based on the fact he was handicapped.
I've had several callers like this over the years, one of the first ones I had was a man that had gotten throat cancer and his voice box was removed and he had a microphone thing pressed to his throat and he sounded like a robot, it was very sad. Several cerebral palsy victims have also called and many have never been touched by a woman except in a medical capacity. One man in his late sixties had never been with a woman and wouldn't chance going to an escort for fear his only living family member would find out and be disgusted by it, so masturbation was his only release and talking to phone sex girls his only experience with women.
A couple had been in accidents and were normal at one time, but were now crippled due to injuries and hadn't been with women in decades and many seem to embarrassed to even seek an escort. Yes, I understand many escorts would not go for that, but there are some escorts that specialize in handicapped clients that would no doubt take them on. Many people do not like to think of handicapped people as still being sexual in any way, but they are, and being in the state they are in makes finding a partner even more limiting than it was before.
I recall one operator telling me about a man with Progeria, a young man in his early twenties that had never been with anyone and a few times a month he treated himself to a phone sex call as he masturbated. I really feel we are truly helping these people who are isolated and lonely feel a little bit better, even if only for the length of the call. Many thank me for speaking with them, that they know what they are doing "is shameful". I'm so sad anyone feels masturbation is shameful, it is not in any way, shape or form, it's just private, but so many have had the nonsense of religion drummed into their heads and been brainwashed by well meaning parents, that they live in shame and fear, and being handicapped on top of it all is just making things worse for them. So if you are handicapped, please know I am happy to help you if you're looking for phone sex. The only issue would be if you have a speech impediment and it's difficult for me to get down your info or understand you.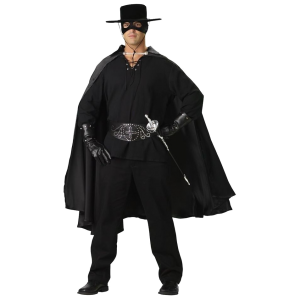 When I went to the part last week and had wild, surprise sex with the man dressed as Zorro, I never thought I'd see him again, I just thought it was one of those things where it was a two ships passing in the night thing, enjoy it while it lasts and don't dwell too much on it. So on Halloween when I'd been doling out candy to the trick or treaters, back in my witch costume again, it was just after ten o clock and I thought certainly too late for any trick or treaters to come by and I'd just put away the candy and was about to get out of my costume.
I answered the door and there was Zorro again. I gasped in surprise as he stood there with a rose in his teeth grinning at me. He told me he'd asked his friend who had thrown the party where I lived that he wanted to find me. I was delighted at this turn of events, I had honestly thought I'd never see the sexy masked man again and here he was at my door, once again in his sexy costume looking so dashing. I invited him in and asked if tonight if I finally got to see his face and he unmasked himself and he was indeed a very handsome man.
He advanced towards me and took me in his arms and asked which way to the bedroom. I pointed and he swept me up and carried me in his arms and this time we totally removed our costumes and were standing there in all our glory and got on the bed and were once again very impassioned in our lovemaking. This guy was fantastic in bed, everything I'd dreamed of, patient, expert, intense, very sexy and sweet voice. He kissed every inch of my body, making love to my wet, shaved pussy with his tongue and then his hard cock, making me cum until I didn't think I could stand any more without passing out with complete physical exhaustion. This was a man I really wanted to get to know better and our extended Halloween was a very good start.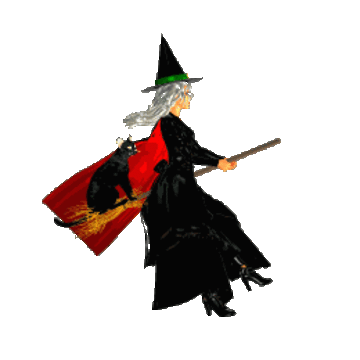 I went to an early Halloween party last weekend dressed as a sexy witch, and I met some handsome men there as well and one of them I got a little bit cozy with as the strong punch flowed and we all got a little bit in the spirit of things. I had on a long, flowing black dress that was quite low cut and high cut on the sides, not leaving much to the imagination and a pointy witches hat and a broom as part of the costume. I found myself quite attracted to dashing young man in a Zorro costume, I've always had a thing for Zorro, and I approached him and he seemed just as interested in me and we soon found an empty room to get better acquainted in.
I was a bit horny as it was when I arrived at the costume party. I took him by the hand and we went up the stairs and found a guest room. I laid down on the bed and he climbed on top of me in his slippery, black satin costume and I ran my hands over his fit body. I pulled his head towards mine and gave him a deep, passionate kiss and I could quickly feel my arousal for him. He pushed up my skirt and pulled off my panties and started to rub my pussy as he kissed me and once I was all wet and juicy, he slid his nice sized cock right in all the way up to the balls. I stared into his eyes as we fucked, but he still had his mask on, and it made it all the more sexy.
We fucked and came a few times as the party went on and it was hot. I felt like a slut fucking a stranger, but I was quite physically attracted to him and the night was fairly fantasy like with everyone in costumes and all, I was just enjoying myself and would soon enough be back to reality tomorrow, but tonight I was going to enjoy the masked mystery man and get fucked. We soon gathered ourselves together and likely will never see one another again, but we had that night, costumed and with candles burning, a Halloween to remember.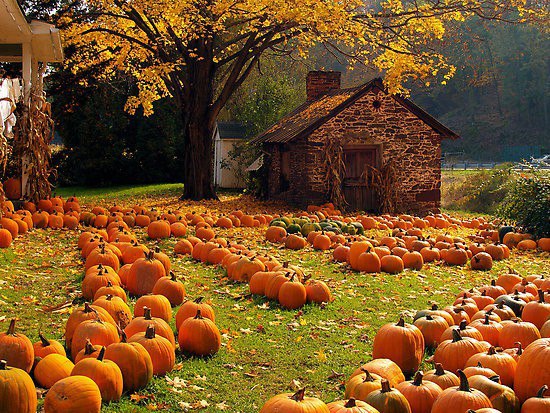 This weekend I went looking for the perfect pumpkin at a farm just on the outskirts of town. Some friends had told me what a lovely little farm it was and they'd gotten themselves some pumpkins to decorate the front of their own home with and they knew I'd be happy with the selections. I went out there and it was a lovely property, all done up for fall with scarecrows and pumpkins and gourds, bats and witches. A very handsome man came over to me and said it was his farm and could he help me with anything. I said I'd come to get around a dozen pumpkins to decorate my porch with and could he help me get some really nice ones? He smiled and said he'd be happy to help me.
We loaded up my trunk and back seat and I paid for them and he asked me if I'd like a little tour of the property, his other farm hands were helping other customers, so I said I'd love to. We walked all over and I was very impressed. We stopped in the barn which was filled with fresh hay and sat down on some bales and talked for a while before he reached over and kissed me and I kissed him back. The day was beautiful, he was handsome, it just seemed right. I kissed him back and reached over and rubbed his cock through his jeans and it was already hard. He touched my breast through my blouse and my nipples were already erect.
We lay back on the hay bale and started to make out and I was getting so turned on. I pulled my skirt up and I heard him moan with approval at my pretty, bare pussy. I wasn't wearing any panties .He climbed on top of me and slid his cock inside of me and we made love right there on the bale of hay. It was not planned, it was just one of those things that happens that will be a fond memory. I will go back there next year to buy my pumpkins, but it was likely a one time fun incident.