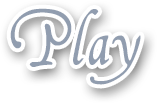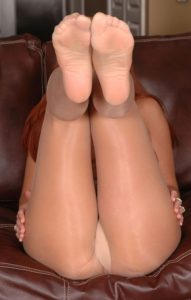 This guy I've been seeing, he's got quite the fetish for pantyhose. He's quite unhappy they are not as popular as they used to be years ago. Now most women favor the bare leg look and it really isn't as flattering. I like pantyhose and stockings as well, so it didn't take a lot of convincing me to wear some for our sexual encounter. He warned me he like to rip them off, so he didn't want me ruining any expensive pairs of them, so I stopped off at the dollar store and got several pair that weren't going to break the bank if destroyed.
I greeted him in the pantyhose and a bra, with no pantyhose on under the sheer to waist ones I chose. I could practically see him getting hard when I opened the door as his pants grew tighter. He came in and I took him to the sofa and poured us some wine and sat there teasing him as I crossed and uncrossed my legs and he could see my pussy lips through the nylons. He was practically salivating at the sight of it. After a while I got up and took him by the hand and led him to the bedroom and we started to kiss passionately on the bed.
He was running his hands over my nylon covered legs and teasing my cunt lips through the pantyhose and then he started to kiss down my breasts and to the nylon covered crotch. I so badly wanted his tongue inside of me, and he reached up with both hands and tore the pantyhose open and exposed my cunt at last, kissing my pussy deeply, licking my clit and sucking on it, and giving me a tongue lashing until I came explosively on his face. Not quite sure what it is about pantyhose that drives him so wild, but I like it!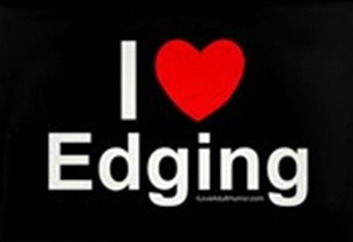 I love the tease and denial phone sex callers, they are so much fun. I do enjoy denying men, as most deserve to be denied as far as I'm concerned. This man called this morning and he was in a chastity device his girlfriend had placed him in six weeks ago. Six long weeks, with no sex and certainly no masturbation, zero orgasms for him, and she regularly enjoyed masturbating in front of him to further rile him up and know he wouldn't be allowed to cum until she said so. He didn't think he'd be able to cum wearing this device, but he was going to try. Of course she'd know nothing about it.
His chastity device had these small spikes on the inside so if he became aroused and erect, they would further dig into his cock, and there were only slits in the side for ventilation and to allow soap and water to rinse through in the shower and to allow urine to escape. He was trying holding a Q Tip through the slot to stimulate the tip of his penis, I was laughing as he told me this absurd thing he was doing, but he'd managed to get himself hard and wanted to cum so very badly.
I started talking about if I was sitting on his face, what a privilege that would be for him to taste my pussy and he was working his Q Tip and struggling with the spikes creating pain, it was all rather bizarre, but he said he thought he was going to be able to cum, and after a few more minutes of Q Tip manipulation through the slots, he was indeed able to cum and said I'd made him feel so much better and thank you. After six weeks, it didn't take him long. Poor bastard, tease and denial, he said he'd be in the device for two more weeks then let out for three days before being locked back in again.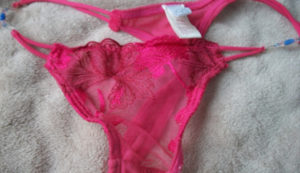 Lots of guys have a panty fetish, and many started by first taking mommy's panties. The number of guys that first take mommy's panties to masturbate with is high. Many have not had access to another woman before when they first take mommy's panties, they've never smelled a pussy before, and they see a pair of worn, dirty, pungent panties on the bedroom or bathroom floor, or in the laundry room, and they pick them up and sniff them and perhaps even lick them.
They are already masturbating like young fiends and crazed to have their first sexual experience, yet haven't yet had a willing girl to play with, all they have is their own hand and free porn online and a pair of dirty panties belonging to their mom. They may enjoy rubbing them all over their cock, being a naughty, dirty boy just wanting to have their cock touch something that has touched a real pussy.
Imagine mommy coming in and catching them and telling them what a bad boy they are, stealing her panties and rubbing them on their cock and she walks over and pulls them out of their hand and asks if they've sniffed them, and they blush and whisper yes. She then tell them to continue stroking their cock and they are unsure, but so turned on she saw them, they resume and soon are going at it as if she isn't even there and then she reaches over and places her hand on her boys cock and finishes him off and he squirts all over mommy's titties when he cums and she wipes it off with the panties and walks out and leaves him, with her cum covered panties in his hand, speechless at what just happened.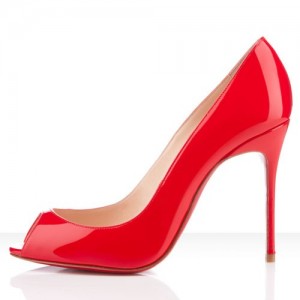 When I started seeing this man I'm seeing, I'd noticed him glancing a little too often at my feet, but I just thought he liked the shoes I was wearing, so I didn't think a lot of it, but after dinner one night at a nice restaurant in a mall, he asked if I'd like a little treat and I wasn't sure what he had in mind, and he said he'd like to buy me a pair of shoes. What gal is going to turn that offer down? So of course I said yes, I'd love some, and he led me down to this fancy shoe boutique and told me to look around and pick out any pair of shoes I wanted and he'd buy them for me. I then began to think he might have a foot fetish.
I found a lovely pair of red pumps that would go with a new red dress I'd gotten myself a few days before. He loved them, so much, as we were at the cash register I was sure I saw a telltale bulge in his pants. I giggled at the idea. Once he took me home he wanted to see me in the shoes, so I walked around in them and he asked me to site next to him. He hiked my feet up to his lap and took off the shoes and started to rub them sensually, it was sheer heaven how it felt.
He then unzipped his pants and wrapped my stocking covered feet around his cock and began to fuck them, I can't say I minded, he was just kind of doing it to my feet, I didn't really have to do anything, he just cupped them around and pumped his dick and then he picked up one of the new shoes and shot his load on the top of the shoe, I was a bit surprised, but he wiped the cum off with a tissue and no harm was done. He then looked sheepishly over at me and said he'd been doing that since he was young on his mom's shoes and it had continued on when he got girlfriend's, he just loved feet and shoes and he hoped I didn't mind. I said no, use my feet or shoes anytime you want. We then headed into the bedroom and fucked the rest of the night.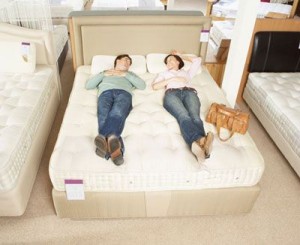 I finally went and bought a new mattress last week. I'd been looking forever and finally found what I wanted. I went to this outlet store and the store was nearly closing, I was the last customer in there and there was a handsome man that was the salesperson. I called him over to ask about this one model and he told me to lay down and roll around on it to make sure it was the right model for me, and I knew it was. He told me when another person got on, I wouldn't even be able to tell due to the construction of it, and to demonstrate he got on beside me and I really didn't feel any movement as he did.
We lay there together and talked about the mattress and beds and just chit chat as there was no one in the store and he'd locked the door so no more customers would wander in. We rolled and faced each other and he was so handsome, I just leaned in and kissed him. He seemed a bit taken aback, but soon was returning the kiss and pulling me close to him. I couldn't believe I was laying her on this floor model bed and making out with the salesman!
He reached over and cupped my breast as we kissed and it didn't take me long to reach down and caress his cock and begin to pump it up and down. I wanted to fuck him and pulled up my skirt and pulled down my panties and guided him into me and we fucked right there on that bed. Our tongues intertwining and my legs wrapped around him as he pounded me right there on that mattress. I'd never had a shopping experience like this before! We ground against one another and soon came loudly and lay there catching our breath. It seemed kind of surreal actually. We straightened our clothes, I ordered the bed I wanted and it was to be delivered the next day, I paid and left. I think he might just be the one to come over and help set it up, we shall see!