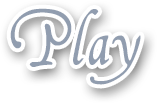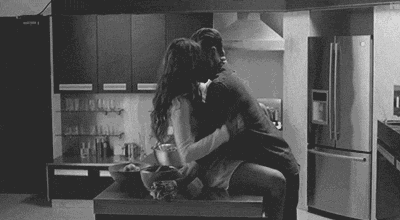 I get a fair number of deliveries from Amazon.ca, since I find shopping online so much more convenient than going to actual stores. There's been a new delivery guy on the route and he's been the one to deliver the boxes the last few times and I must admit, he's a hot one. He's in college and doing this part time to earn money for school. I've been drooling over his young self since I first laid eyes on him a few months ago.
I was masturbating the other night and all of a sudden who appears in my fantasy but this young delivery guy, I invite him in and ask if he'd like a drink since the boxes he was carrying were a bit large and heavy for just one guy to be carrying in and he gratefully accepts and we start to chit chat and all of a sudden I get up and start massaging his shoulders in my fantasy and asking him if that relieved any of the soreness he must surely have from lugging around those big, heavy boxes all day to people's homes. He said yes and I look down and there's a huge bulge growing in his pants. I am rubbing my clit with my eyes closed picturing that young cock as I unzip him and take it out and marvel at its size as I peel off my dress and straddle him right on the chair he's sitting on.
I sink down onto his hard, young cock and start to ride him and kiss him passionately and push my tits in his face and offer him my nipple to suck on, which he gratefully accepts. He picks me up and lifts me to the counter and starts to fuck me hard and fast, my legs wrapped around him as he buries that cock in my shaved cunt and I feel his balls slapping against me and getting all wet from my juices. We fuck fast and furiously right there and he soon cums into my pussy. We catch our breath and he soon leaves, but I know I will be seeing more of him soon when I get more packages delivered!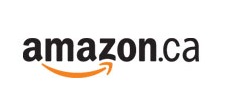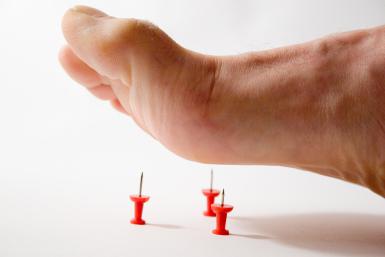 Most foot fetish callers fall into a few different categories. You have the tickle torture ones, that are into things like foot stockades to restrain the feet as they tickle them to the point of the one locked up in them crying. Then you have foot worship ones, that want to lick, suck and adore feet, admire them, give them pedicures and buy the owner of said feet fancy shoes and boots to dress them up, massage them for hours on end type of thing.
Then you have ones into foot jobs, that want pretty feet curled around their cock, stroking their shaft up and down with the lovely feet, usually bare feet, but sometimes stocking covered ones are preferred due to the look of nylons or the texture of the nylon against their skin. Some like to just cup the feet around their cock and fuck them, without the lady doing much of anything, they do all the work.
Then you've got ones into foot torture types of things. A few years ago I talked with a very odd and sadistic man that liked to drop heavy objects on women's feet, or step on them "by accident" since the sound they emitted upon such pain were close to orgasmic in nature he said. Very odd man to wish to inflict pain like this on friends or strangers. One called last night that started off the conversation with, "Have you ever stepped on a tack in your bare feet?" Well, not a tack, but I've stepped on a nail and had that impale my flip flops I was wearing and go through my heel and made my foot bleed a lot. Luckily it did not become infected, but it must have been in my foot a good half inch. I also stepped on the post of an earring back that had fallen on the floor. Much finer than the nail, but it still hurt and was in a good quarter of an inch. He was beating off listening to me talk about my poor foot being impaled with nails and earring backs. There are some odd people out there for sure.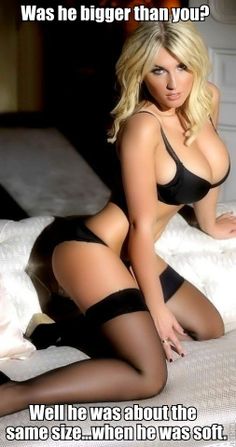 Let me start by saying, my boyfriend is a nice guy, he's good looking, intelligent, well educated, but there's just one 'little' problem. Literally. He has a small penis. He licks pussy just great, knows how to treat a lady, but I cannot even feel his cock when it goes inside of me. He knows this is his downfall with women, and he's accepted the fact that to have a relationship he's going to have to accept a cuckold situation or have no relationship at all.
I tried to be discreet with other guys I saw, then one night he insisted on licking my pussy as soon as I came in and I hadn't showered yet, so um, well, I was full of another man's cum when he went down on me and he knew it immediately from my taste and smell and it drove him fucking wild. He said he knew and he wasn't mad, that he was glad this happened and would I consider bringing my lovers home and letting him watch as they fucked me. I was a bit shocked, but soon warmed to the idea, no more telling lies and sneaking out, just be open and upfront and do it all out in the open.
I brought my lover home, who has a nine inch dick by the way, and my boyfriend was watching the whole thing sitting next to the bed and he was stroking his tiny penis with his thumb and forefinger and was going wild watching me take it doggy style right there beside him as I looked him in the eye and my lover came inside of me and as soon as he left, my boyfriend cleaned me up with his tongue and I came over and over like never before, with an intensity I'd not had with him before. It was incredible the difference in him after witnessing this with his own eyes. Cuckolding is not something I'd been into before, but I can absolutely see how this is helping our relationship.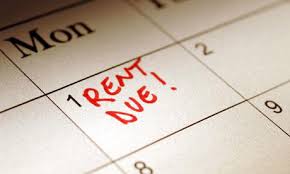 There are few things more scary than the rent being due and having no money to pay it, especially in the dead of winter. What's a girl to do? Landlord's can indeed "lord" things over you and threaten you. A girl's got to do what a girl's got to do, and sometimes that means bargaining with the only thing she has left – her body.
My landlord said that was it, he'd enough of my late payment's and half payment's and promises of getting it paid, and it was either out on the street or give into his demands. I asked what giving into his demands entailed, and he told me blow jobs, for a start, at least three a week, and if I was late next month, it would be fucking, too. I felt I had little choice, so I told him ok, I'd suck him off in exchange for half payments.
He came by after I got home from work and he was waiting with a bulge in his pants. I wasn't looking forward to servicing him, but I had little choice, so I told him to come in. I sat on the sofa and he stood in front of me and I unzipped him and took out his cock. It was larger than I expected, at least eight inches and very thick. I started by licking the head of it, teasing him, while I looked in his eyes. He soon had his hand on the back of my head and was fucking my mouth and I was gagging on his big cock and some tears were even rolling down my face I could hardly breathe with that monster in my mouth. He soon came and I swallowed his load and he left. I knew I'd better get some money together so I didn't have to do that every other day for him.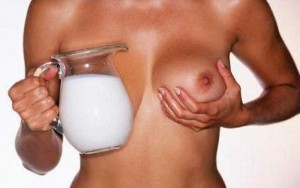 My current boyfriend is really into lactation, and although I'm not pregnant, he started reading up on how he could get me to lactate so he could nurse from me. I didn't know it was possible, but it is. With the help of some herbal supplements, I didn't want to take full fledged hormones, and a breast pump, his massaging and suckling, after a few months of dedication, he's gotten it to work.
I never dreamed I'd be breast feeding anyone, but his love of breasts and breast milk made me want to try it for his sake. It's made him very happy. I don't know how long I will keep this up, but it's been very pleasurable for the both of us and added a whole new dimension to our lovemaking. I will feel his hands kneading my breasts and the milk will start to flow, drop by drop, then he will latch on and drink sensually from me as we make love. He's a very sensual man, and adores being very affectionate with me.
Lots of callers over the years have expressed an interest in talking about breast milk and lactation on phone sex calls, and I've always enjoyed such conversations. It adds a whole new level of intimacy to our relationship. Some men have no interest in breast milk fantasies, but for others, it will really turn them on to a whole other level of togetherness as a couple. It's not something we share with our friends, they might not understand, or find it weird or unnatural even, so it's our own private thing we enjoy.