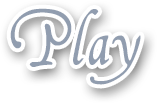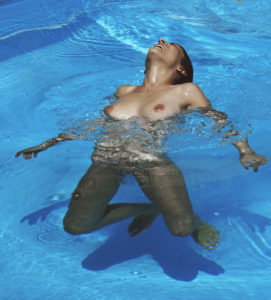 Now that summer is in full swing, my condo has the pool open and I love it, I've always loved to swim, especially in the nude. I thought I was alone the other day and was swimming nude when my neighbor came out and he could see me naked in the water, he seemed a bit embarrassed by it, but I always found him fun to tease and he turned around as I got out and wrapped a towel around myself and laid on one of the chaise lounges. He was wearing trunks and then got in the water without saying anything. As soon as he went back inside I opened my towel and was laying there totally nude and I knew he was watching me from the window, I giggled to myself as he did.
Later that night when it was dark I went back out for another nude dip and I always enjoyed masturbating by getting right up to the pool jets and letting that water hit my clit, but my back was in the direction of the door, so I couldn't see anyone, and I was moaning away as I let the water hit my clit and I came hard and I turned around and he was standing there. Now he hadn't seen anything of course since it was dark and I was under the water, but from my sounds and moans, there's no doubt what I was doing. I got out and walked past him and smiled as I grabbed my towel and wrapped it around myself and went back inside. The poor guy was practically blushing at my antics.
That night he went out to the pool and was sitting on the edge with his legs dangling in the water and I got in the pool and swam over to him and reached in and got his dick out and started to suck on it. He didn't stop me, I moved my lips all up and down that shaft and he was breathing so heavy as I sucked on him and cupped his balls. He had his hand on the back of my head and was really pushing on it for me to take his full length of it. I swallowed his load and then swam away, nude, on my back, grinning at him. I do love the summer and swimming and teasing my neighbor, it can be so much fun.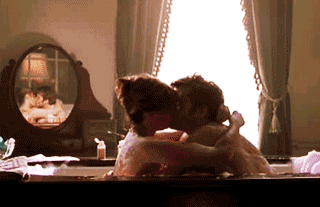 This weekend I had a very romantic one with my boyfriend. It was the first anniversary of when we met and I wanted it to special and sweet, and one of the things that we both love to indulge in is sex in the tub. All the hot water, bubbles, candles, it was very sexy and it's fun to get dirty right in the bath, so you can wash all the sticky away easily.
I'd made us a nice dinner and then afterwards I drew us a nice, warm bubble bath, I had the air conditioning on so the warm water wasn't overheating us or anything. I slipped out of my dress and my bra and panties and he got out of his clothes and we stepped into the big, deep, claw foot tub I have and we caressed each other under the water and kissed and washed each others hair, it was very sweet and romantic and then I straddled him and was riding his cock right there in the tub. Feeling his cock inside of me as the warm, bubbly water swirled around our bodies, my breasts made buoyant by the water under them and the sweet smelling bubble bath filling the air and making our skin so soft and fragrant.
He suckled on my nipples and thrust upwards so I could feel his cock against my clit as I rode him and we splashed the water a bit as we fucked and I could feel his breath on my neck as he fucked me, it was wonderful. Then after we came, we toweled each other off and went to the bedroom to continue the fun and we got even dirtier in there and were soon once again a sticky mess from our loving.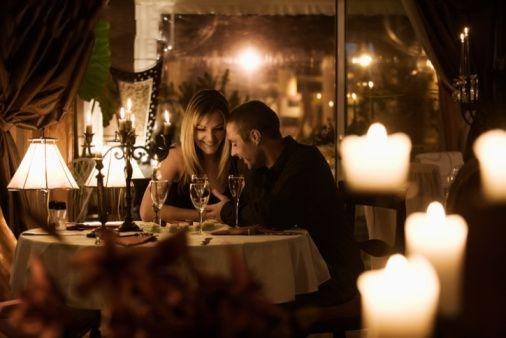 I've been seeing this guy for a while now, and he really likes the idea of risky sexual encounters. It's been a challenge not to get caught a couple of times he likes such public spots and I have no desire to have an arrest record for indecent exposure or conducting a lewd act in public, but it can be fun when it works out. Last week he'd asked me to dinner and the movies, I didn't think there was anything odd about it, but once we got to the restaurant, he asked for us to be seated in a quiet corner, also not too big of a red flag.
However the restaurant was fairly busy and the waitress said it would likely be at least forty five minutes until our order would be served. Great, and I was starving. He got a silly look in his eye and I felt his hand on my leg under the table creeping up towards my panties. There were people going by the table every few minutes, so it was hardly private, but the table cloth was long, no one could see underneath it, what was going on.
I felt his finger caress my pussy through the fabric of my panties and I did have to admit it felt good. I opened my legs wider to give him even more access and I felt a finger slip inside and then skin against skin, his fingertip on my clit. I was wet already and I was worried someone might see what was going on and kick us out or call the cops, but no one seemed to be paying any attention to what was going on and his arm motions weren't obvious he was rubbing my pussy right under the table. I was getting closer to orgasm as his movements intensified and I was biting my lip to keep from crying out and I came, and the waitress brought the order a few moments later and looked at me a little strangely and asked if I was feeling alright, that I looked a little flushed, I smiled and said I was just over hungry and I'd be fine in a few moments. Going out can be fun indeed.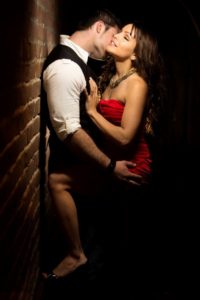 I hardly ever go to bars, it's just not my sort of environment, but when a couple of girlfriends of mine dragged me out to a new hotspot that had a band playing they wanted to see, I decided to go, I hadn't been to a club in a few years and getting out might do me some good, so I went with them.
We arrived and were seated not that far from the stage and ordered our refreshments, I love pina coladas, so I ordered an extra large one of them with a wedge of pineapple in it. The band was ok, the lead singer was very attractive and I was giving him a good going over with my eyes the whole time he was on stage. He had a nice voice and the songs were ok. After the performance was over though, I thought we'd be headed out and got up to go, but my friends had wandered off to mingle and the lead singer came over and introduced himself to me and asked if I'd like the music, I said yes, but I thought I'd best be going now. He asked me backstage to talk for a few minutes, so I agreed.
We actually stepped outside, because even with the club air conditioning on it was stuffy. We stepped into the night air and he said he found me very attractive and he pressed me against the wall and kissed me and he was a good kisser. I let myself go and really kissed him back and I soon felt his hand up under my dress and I didn't stop him, I felt like a bit of a slut, but I just wanted to see how far this would go.I could feel his fingers slip into my panties and tease my clit and I was already wet when he touched me.
He rubbed my clit in little, tiny circles and it felt great, I reached over and got his cock out of his pants and started to jerk his cock off, I couldn't believe I'd just met this man and we were already getting each other off like this. The alley was nearly dark, no one could see us and we were pleasing each other with our very busy hands and I soon came and he did as well. He gave me his card, but I doubt I'll ever see him again, it was just one of those spur of the moment things!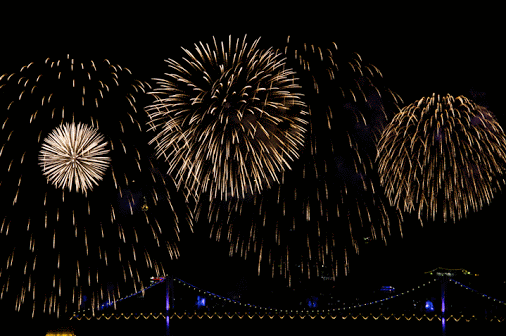 The other day was Canada Day here, as I am Canadian and it was on July the first, and I know you Americans have your fourth of July today. Well as part of the Canada Day festivities my boyfriend and I went to a park and watched a fireworks display. It was a large park with quite a large amount of people in attendance and a lengthy show of the fireworks. We had found a secluded area and brought a blanket and a picnic for a late dinner.
There was music being played by a live band for a concert beforehand and then the show of pryotechnics. We'd had a fair bit to drink with all the wine I'd brought and not long before the fireworks began I was feeling a bit amorous and reached over and kissed him and started to rub his cock through his pants which was already quite hard. I knew there was no way we'd make it home before fucking.
It was already dark and we were off away from the crowd and while we didn't get naked, I slipped my skirt up and pulled out his cock through his jeans and we were indeed fucking right there as the fireworks went off. I was on my back so I got to enjoy the display while I was being fucked! It was fun to orgasm and make as much noise as I wanted and not worry since the booming of the fireworks more than covered up my screams of ecstasy as he drove his dick into me and I climaxed there under the stars and the fireworks! I'm sure tonight many Americans will also be doing the same things at various displays across the country as well, have fun and don't get caught!