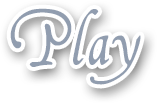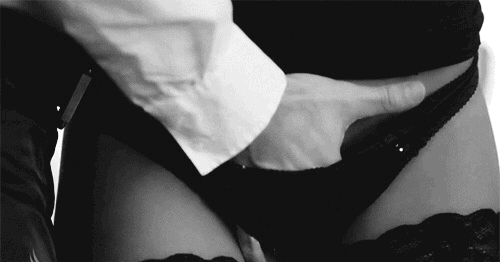 I got this new job a few months ago and I've seen the boss staring at me, you'd think in today's climate of so many women accusing men he'd be afraid of being brought up on charges, but he had many women afraid of him and how he acted, women with no other employment prospects that needed the job he gave them, and he knew it, so he pretty much did as he saw fit. One night after work he asked me about my finances and I was a bit shocked by the question, and he asked if I needed extra money, of course I did and told him.
He smiled and said he knew a way for me to get some more money and I asked how. Then he told me to strip. I cannot say I was surprised by his command. He said if I did as he told me to do, there would be five hundred dollars cash in it for me. I was not about to turn that down. When I went to take my panties off he said to stop and leave them on. I did as I was told.
He then stood up beside me, I could feel his breath on my neck and his hand went down between my legs and under the edge of my panties and started to stroke my pussy. He gently edged my feet apart with his foot to spread my legs a bit wider and even though I had not signed up for this, I had to admit how he was touching me felt good, really good. My breathing started to quicken and deepen and I knew if he didn't stop touching me I was going to cum, and he knew it as well, and of course he did not stop. His fingers worked my clit over and over, his hand moving faster and faster. I couldn't believe I was getting five hundred dollars just for letting him rub my pussy and making me cum. I gripped the corner of the desk with my hands to steady myself as I got closer and closer to orgasm and I glanced up at him, all the while him smirking at me. I soon exploded in orgasm and he continued to rub me, more slowly and gently and then as my breathing calmed down he stopped and asked me if I enjoyed that. I didn't answer. I just took the money offered to me and I walked out of the office. I wondered how many more opportunities like this I might have and how much I might earn. I guess I will have to wait and find out.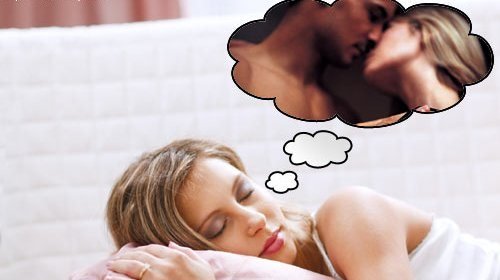 If you think guys are the only ones having wet dreams, think again. I'd had hot phone sex with one of my phone partners before I went to bed and it was very satisfying and very hot. I'd played with him several times over the last few months and liked it more and more with him each time.
I went to bed, and I usually don't even have sexy dreams, it's just not something I'm lucky enough to have very often. Only once every few years, really. Well I had a hell of a dream about fucking my phone sex partner and I woke up in the middle of an orgasm. I was so wet and squeezed my thighs together to draw it out and it was hot as fuck. I texted him to tell him what just happened. I didn't want to call and wake him if he was still sleeping, so sent the text instead. He was already awake and asked if he could call so we could have another round of fun. I said of course and in minutes I was rubbing my already wet cunt to yet another orgasm, what a way to start the day!
I wish I had dreams like this every week, it would sure be hot to wake up in the middle of an orgasm like that on a regular basis. Guys do luck out in that department, yet I'm glad I can cum multiple times and most guys cannot. Wet dreams are a fantastic thing to have, now if only I could not only make them happen more frequently, but control who was staring in them, that would be fantastic. Who knows, I may master lucid dreaming yet, just depends I guess! This new phone partner is one hot fuck on the phone if I do say so, I could play with him every night and not get bored.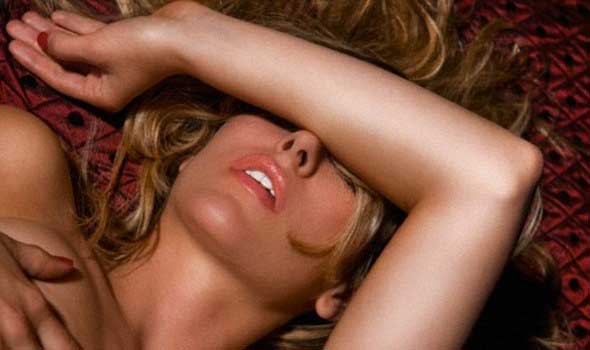 When I was younger and still living at home, I couldn't always see my boyfriend to fuck as often as I would have liked, he lived at home too, so we could only really fuck when one of our sets of parents was out for a few hours and slip in and play then when no one was around. We had lots of phone sex and I was always worried my parents would hear me, since I'm kind of loud when I cum. My parents were out for dinner with friends and I called my boyfriend to come over that we had the house to ourselves.
He came over and we fucked for hours and I wasn't quiet, why would I be, we had total privacy, or so I thought. My boyfriend left after a couple of hours and my mom arrived home a while later. I asked her where daddy was and she said didn't you know, I said know what. She said daddy had hurt his leg and didn't feel up to walking much so he decided to stay home and rest and he'd been in his den all night. I froze. That meant he had been across the hall the entire night and heard me and my boyfriend carry on like fucking animals.
I didn't know what to say. I couldn't tell her. The next day I could barely look him in the eye. I asked him if he was feeling any better after his injury and he said he was. I asked him if everything was ok, I was nearly blushing as I asked and he winked at me and said yes, everything was ok. I knew he knew and he knew I knew he knew, yet we said no more. It was an odd little secret we had from mom. He's a cool dad. When I think of what he must have heard, I'm so embarrassed to think about it, but I didn't know he was home. I told my boyfriend about it and he laughed and I said it wasn't funny. He said maybe next time my mom goes out he can come over anyway even if my dad's still at home! He's terrible!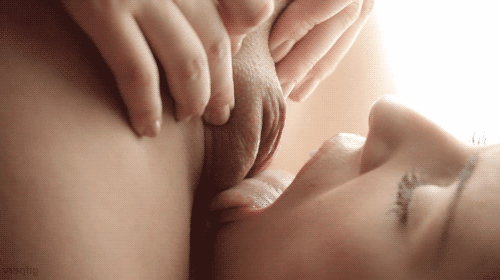 I had always harbored same sex fantasies, but never acted on them or had an opportunity to even if I wanted to. When I was in my late thirties and my husband left me for a younger woman, I was sadly then in the same boat as several of my female friends. Middle aged, divorced, and alone. I still had needs, wants, desires. I didn't have tons of men beating down my door, and one night I was commiserating with a good friend of mine that had been through the same thing as I was going through, and one night we started to talk about how much we missed sex and about some of our sexual fantasies.
I told her for years I'd had lesbian fantasies and thought of a woman going down on me when it was my husband and she giggled and said it was the same for her, many times she'd close her eyes and imagine another woman between her legs, not her husband. She too had not had an opportunity to play with another woman but was open to the idea if it came around. We'd had a few bottles of wine with dinner and I playfully reached over and kissed her and she kissed me back.
We were both a bit shocked at it, but it didn't stop us and we continued and things went along, I was soon squeezing her breast and playing with her nipple. I could tell I was getting wet and I'd bet she was as well. She played the next move and slid her hand up my skirt and I could feel her fingers toying with the ever dampening crotch of my panties. My clit was stiff and wanted to be touched. I spread my legs wider to allow her access and she got the idea and slipped her hand into my panties.
I was slick with my own juices and she stroked my clit gently at first before speeding up her caresses until I was bucking against her hand and soon came from her touching me. I then wanted to return the favor and laid her back and stripped her down naked and I was soon kissing down her belly to get to her sopping wet cunt, which I soon had my face buried in. I licked and I sucked at her juicy pussy, and she smelled and tasted incredible.
Her fingers were in my hair, guiding my hungry mouth to just the right spots and I was lapping furiously at her cunt and I was soon rewarded with a face full of juice. I licked it all up and we were both left a sweaty, breathless mess. Covered in our own and each other's wetness. We lay there in each other's arms, half surprised, half embarrassed by our unexpected evening of passion. I think it's good we revealed this to one another. We felt even closer as friends, and I've not a doubt we will have more passionate evenings like this one ahead of us very soon.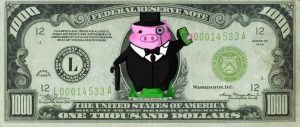 Are you a money pig and love money pig phone sex? I LOVE to get gift cards from my callers. Many men into financial domination don't so much like to give cash tips, but gift cards, which I prefer as well. They love hearing about the clothes, purses, jewelry, and things that I buy. I've even sent them pics or links to things I got with their gift cards. Some men of these types also love to hear about what other callers are giving me. There's many stores I am happy to get gift cards from. Some have even been so kind as to sign up for an account on a site they were not a member of just to send me gift cards.
Only one mailed me an actual physical gift card to my P.O. Box for Lowes.ca, since some stores are not as easy to give them virtually. Amazon.ca is the one most often chosen, but I also love ones from BedBathandBeyond.ca, and a favorite of mine is Wayfair.ca. The men love knowing I'm getting myself things that they paid for, everything from gourmet chocolates to sheet sets and bath towels. Money pig phone sex is all about giving. These sorts of callers actually feel even more sexual arousal when I tell them to send me a gift card, their cocks actually twitch when I command them to give, and they DO give!
A few times a week I have boxes delivered filled with items these money pigs have paid for, and I love it. Does it feel right to give to you? Does it enhance your sexual excitement to be told to send a gift card? It likely does if you are at all into financial domination. It makes me feel so good to slip on a watch or a dress and think, "Peter paid for this watch I'm wearing." or "Justin paid for this dress I look so nice in." Some callers love to send one big one as we talk on the phone and love to hear when it's arrived in my inbox, others prefer to send many smaller ones every few minutes as it keeps their level of excitement high to keep sending them repeatedly. It feels right to take from men, it feels right to financially get as much as I can from them, and ones into that love doing it. Most callers alas are not into these types of financial domination phone sex calls or giving anything over and above the price of the call, but for ones that are, try giving to Sharon, I promise I will be very appreciative of your giving! My best caller even thanks me for accepting them!
Please note, I do NOT accept gift cards for phone sex payment, as that would be against their rules, phone sex is paid for by credit card for Americans, Interac for Canadians, gift cards are for gifts and tips, not for payment. Ones have asked if I'd do that, and I always decline. I am a good girl and follow the rules!