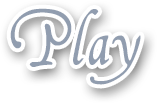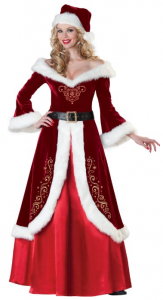 Every year I like to do something very Christmasey. I volunteer at the mall for a day dressed as Mrs.. Claus to help greet the children going to see Santa. It's usually quite fun. This year however, it turned a bit more naughty than I thought it would. One of the "elves" was a very cute high school senior that just turned eighteen. He looked so cute in his little green outfit and tights, and I could tell he had a fantastic body. I told him on my way home that I asked Santa for something very naughty that year. He grinned and asked what I'd asked for. I said I wanted a frisky elf to play with!
He laughed and asked if he was the frisky elf. I said yes, would you like to come home with me and have some egg nog? He couldn't resist a horny, older woman coming on to him. We got to my place and I poured us some egg nog. We sat and admired my Christmas tree and I put on some sexy Christmas music played with a sax, what's sexier than a sax? So he knew I was warm for his form, so he wasted no time in reaching over and putting his hand under my skirt. He teased my pussy lips through my damp panties and he could tell how turned on I was.
We walked to my bedroom and stripped out of our costumes and were soon naked on my bed. My little Christmas elf had quite the lovely young cock and I soon was touching it and sucking on it as he groaned in pleasure. He told me to sit on his face, and he was soon tasting my sweetness and driving me wild. He might have been young, but he was very talented in his sexual skills. I soon got on his cock and sank down onto it, bucking back and forth, teasing my clit against his young shaft and dripping all over him, making him a sloppy wet mess. I soon came all over his dick and then my orgasmic contractions soon triggered him to shoot his young seed inside of me and I was feeling him go off inside of me, it was so sexy. I told him I wanted to see him again, and he said he'd be happy to come over any time I wanted him to. Christmas came a bit early this year for Mrs.Claus.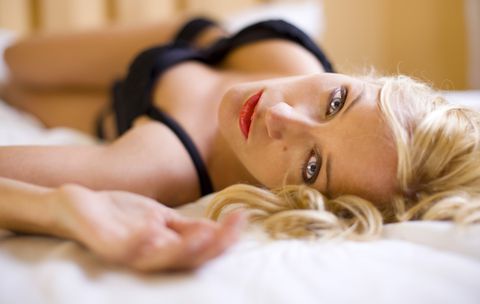 I went away recently for a shopping weekend alone, I deserved it, I've been working hard and thought I deserved a bit of a treat. What I didn't plan on though was the woman in the room next to me having phone sex with her boyfriend on a nightly basis and me sort of too! The walls at this motel were pretty thin, and I could hear her moaning the first night and I quicky discovered what was going on when I knew there wasn't anyone in the room with her. I could hear how aroused she was and I'd press the glass up to the wall to hear even better.
I could even hear him too since they were talking over the computer and his voice filled the room and I could hear him telling her how to touch herself and little did they know they were having a bit of a virtual threesome on their hands, since I was doing what he told me to as well, and I was enjoying every minute of it. I wanted to go right into her room and tell her I was fucking myself with my fingers the same way she was and doing as her boyfriend told me to do and enjoying it very much. I bet he was a fantastic fuck in bed the way he talked, but I couldn't let on to her when I saw her in the elevator or anything.
He was very descriptive and I honestly wished there was some way I could get his email or phone number myself and contact him and tell what I'd been listening into every night over the weekend and how I wanted to play with you on my own and not have her around joining us, I know it was crazy to even think that way, but he was really sexy from what I could hear. I do find myself in some odd situations, to be sure. He made me cum very nicely as well as her and he didn't even know two of us were enjoying his vocal talents.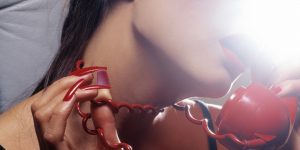 I know it sounds kind of kinky, but I've been having phone sex with my cousin for years. We fooled around a bit when we were younger, but something always stopped us from going all the way, too afraid our parents would find out I guess. So he started calling me late at night and we'd masturbate together on the phone and it was always super hot. A few times a month we still talk on the phone and get off and it's hot as hell.
I've always loved to masturbate, and my cousin and I used to talk about it, how often we'd do it and where, usually worried someone would catch us and how embarrassing that would be. His mom did walk in on him once and he was mortified, but he'd forgotten to lock his door and she walked in as he was watching porn online and jerking off and he told me about it the next time we played on the phone, her eyes looking back from his cock in his hand to his eyes, dropping the clean laundry she was carrying and running back out of the room in shock.
I laughed about it but he was not happy about it, luckily she never mentioned it and things went on as they were. He loved to tell me how to touch myself and I'd do it for him as well, and we still use guided masturbation on each other to this day sometimes. We can each phone fuck for a long time without getting tired, cumming four to five times before we've had enough and are ready to call it a night. Sometimes we talk for hours and it's hot, I love it and always cum far better when I am talking to him than alone.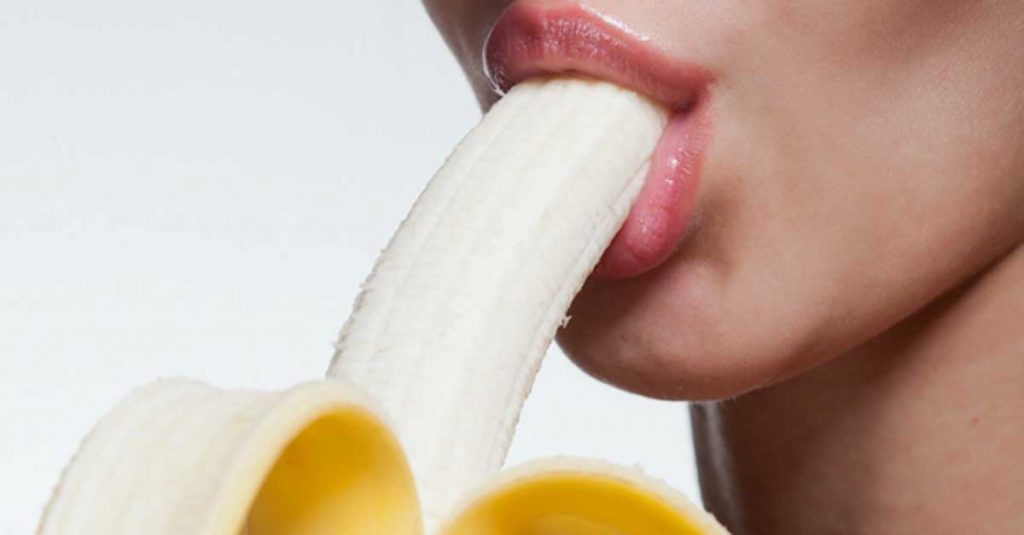 This caller called and all he wanted was for me to describe a blow job on him. A fairly common request, but it usually leads to more talk of different sex, a blow job is like the appetizer, not the main entree. Not for this one, I went over it and over it and he wanted sounds even, I keep a dildo beside the phone for just such occasions as they want to hear me sucking on a toy. I don't have an issue with it, it's easier than talking in one way, but the motions can literally cause jaw and tongue fatigue the same way giving a real blow job can if they want it for too long!
They don't think of these technical aspects, but it's true. I slobbered all over his stiff cock, licked all his precum, drove him wild as I sucked and played with his balls, lightly squeezing them in my hands as I drove him wild, then moved down to sucking on them. Taking them in my mouth one at a time and driving him crazy as I pumped his shaft up and down and fingered my pussy at the same time for him to watch, then take some of my own juices and smear them all over the head of his dick and taste them myself.
He rubbed one out as I went over the cock, the balls, the cum, you'd think he'd get tired of one long, super long blow job, but no. I asked him what he'd do if he ever had a girlfriend that didn't like giving blow jobs and he said he'd manage, but I kind of think if a guy was that into them he wouldn't be able to go long. He also said many girls had given him one on a first date, but he wouldn't dream of going down on a woman unless they were going out and she'd been tested! Kind of a double standard to say the very least.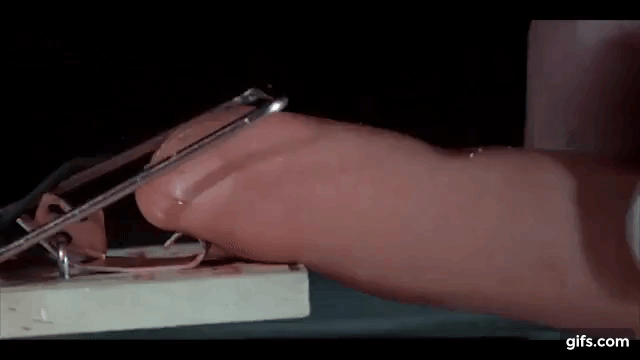 A call I had last night was a bit extreme, taboo phone sex, even for me. This caller was into cock and ball torture. I've certainly done many of those types of calls before, lots of guys are into pain I have found. At least they prefer to hurt themselves rather than others. He had a whole kit of stuff he used to hurt his cock and balls with, from bedroom slippers he'd smack them with, to a knitting needle he'd insert down his cock. Ouch! He kept himself in chastity most of the time and then when he let himself out, it was mainly for torturing purposes.
He said his main goal was to one day actually be castrated, either by himself or a trained Mistress. I said well, that's pretty final, no going back from that one. I don't think he grasped the finality of actually slicing them off. Torture you can heal from, but not this. Then he said he'd likely never do it, he liked to orgasm too much to end that forever. He was pretty hardcore though and I could hear him whipping his balls on a wooden chair with the slipper bottoms. He wanted me to count as he did it to keep track of how many whacks he was giving them.
I told him to imagine me kicking him in the balls so hard he'd fall to the floor in pain as I kept delivering blow after blow to them and he was whimpering like a little girl. He loved it and said he was about to cum even though he was making himself hurt. Pain and pleasure were intricately intertwined in his head, and he couldn't allow the pleasure unless he was also experiencing pain. He loved for a woman to instruct him just how to hurt himself, so I did my best to come up with creative ways for him to hurt himself. I told him to get some lemon juice and dribble it into his cock and he felt the sting and was howling away, silly guys.