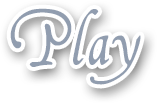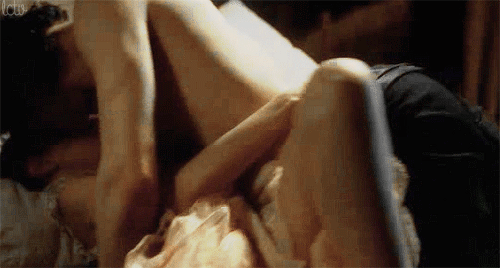 I like to look online for guys to play with, both for phone sex and cyber sex. I've found some good sites online to find phone sex partners on and this one guy and I have been playing for a few months now a couple times a week. He actually only lives a couple hours away and was coming through town to visit family and asked if I'd like to meet for a cup of coffee. I wasn't too sure, but decided it was ok, so we made a date.
I'd seen his pics before and he looked pretty normal, so I wasn't worried about him looking weird or anything. As soon as I heard his voice in person, I knew this wasn't going to just be coffee. After around thirty minutes, I asked if he'd like to come back to my place and he didn't say no. We couldn't keep our hands off of each other from the time we closed the door. I had his cock in my mouth within a minute of closing the door as he fucked my mouth. He tasted just as sweet as I knew he would from hearing about him licking his own precum when we had our many, hot phone sex calls before.
I stood up after blowing him for a while and we took our clothes off and got on my bed. He climbed on top of me and slid his bare cock inside of my shaved cunt and I was so filled with his thickness I didn't know if I could handle it all. I wrapped my legs around him so tightly as he told me how much he'd wanted this moment from the first time he'd heard me cum on the phone he knew he wanted it for real, and I had pretty soon into our playing as well. Sometimes phone sex fun can lead to real life fun, it did for me, anyway!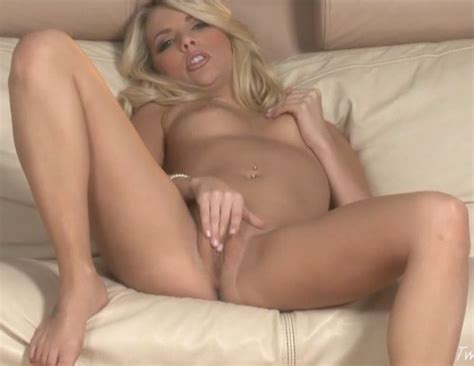 Some people think girls do not get as horny as boys, and of course for some, that may be true. It depends on the person and their particular hormone levels, some are naturally high and others lower. For ones with a higher sex drive, they masturbate as much if not more so than boys their own age and girls tend to be creative in the ways they masturbate, often employing more methods than boys do depending on their mood. Guys mainly stick to the hand and pump it. Yes, there's male sex toys and some really do enjoy them, but the hand is for the most part the favorite method of guys to get off with.
Girls on the other hand not only use their fingers, but toys, electric toothbrushes, pillow humping is a favorite of many girls. Water induced orgasms in the bath or shower are usually discovered early in life for many girls and lifelong favorite ways to masturbate when we get in the shower. Rubbing ourselves against washers on the spin cycle, there's oh so many ways that girls find to entertain themselves that boys just don't seem creative enough to use on themselves.
Some gals are even able to with thigh pressure and squeezing alone able to make themselves cum, I don't think many guys can lay claim to that! Sex toys are more available now than ever before, and even very tiny bullet vibes that easily fit in your panties and fairly quiet. It used to be difficult for younger people to get their hands on toys, but now many drug stores sell some and anyone of any age can easily buy one.
Girls today are also a lot more open with experimenting with other girls than they were in generations past, and it's not unusual for teenage girls to be kissing and masturbating together. It used to be people didn't even consider girls masturbating like they did boys, but girls do get horny and they do satisfy themselves, and well they should. How can you expect anyone else to please you sexually unless you know how yourself? Take the time to explore your body and find out what feels good. How to touch, fast or slow, gentle or more firmly, toys or no toys, it's all up to you.
The good girl bad girl labels though make many girls think they shouldn't or deny it if they do. Luckily that is changing and is a lot more open than it was a few short decades ago. It's wonderful that many girls can now openly talk to their other friends about masturbation, though it's more of a rarity than it should be. Many girls talk openly about their other sexual exploits with guys, yet the solo orgasm is still pretty much hush hush and just not mentioned, though people pretty much understand this is a widespread behavior. Rub your pussies as much as you'd like, just try to be discrete about it, you don't need to do it on the mall bench, just enjoy yourself in the appropriate place and make yourself cum as much as you feel the need to.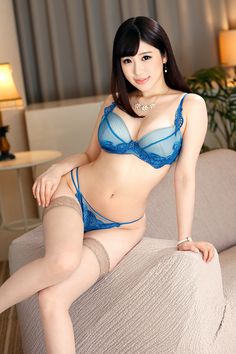 My boyfriend has always had a thing for Asian women. They really are so graceful and petite. He loved their doll like appearance and he marveled how they'd be able to take a large cock, he's around nine inches. Many of them seem to be around five feet tall and a hundred pounds, if that, how could they take a big, throbbing cock like his? He asked about this so many times as we fucked, the petite girls, their straight black hair, dark eyes, demure nature. I was beginning to think him outright asking for a threesome with one was right around the corner. But we didn't know any Asian girls.
I decided for his upcoming birthday to treat him. I spent weeks looking for Asian escorts and I knew he'd love the one I found. She was everything he wanted and then some. Tiny, delicate, very feminine. I'd seen her site online and contacted her about the birthday threesome. He'd been with an Asian girl years before and it had left a big impression on him and I knew he wanted to relive it. I talked to her on the phone and it was all set.
I'd made us a beautiful dinner and after we'd eaten he knew he was going to get some birthday sex, but he had no idea what kind. I said I'd arranged a surprise for us and he looked like a kid on Christmas morning, his eyes lit up so much. A moment later there was a knock at the door and this lovely Asian girl was there and I let her in and she actually bowed before him and he loved it. She knelt down on the floor in front of him and reached up and took out his cock and it looked even bigger in her hands since they were so tiny. He leaned back and just enjoyed her cock sucking.
I was starting to get turned on watching and I undressed myself and then helped her off with her clothes. She was like a doll she was so delicate. I introduced her to him and she greeted him and then continued on with her cock sucking. He then laid back on the sofa and she straddled him. He was so big in comparison and she was barely able to take in his huge cock, but she somehow managed. I sat on a chair across from them and masturbated watching them and he beckoned me over to sit on his face while the tiny Asian girl rode his cock and he soon came inside of her. He licked my pussy and had me so wet as he sucked my clit.
He wanted to watch the two of us together, and he got in the chair and it was my turn to lay back on the sofa and she started to lick my pussy and she knew what she was doing for sure. I guess when you're an escort, you get lots of experience at all things sexual and she really was driving me wild with that tongue of hers and I came explosively all over her face. It wasn't long after she left and he thanked me for his gift, he'd been craving Asian pussy for far too long.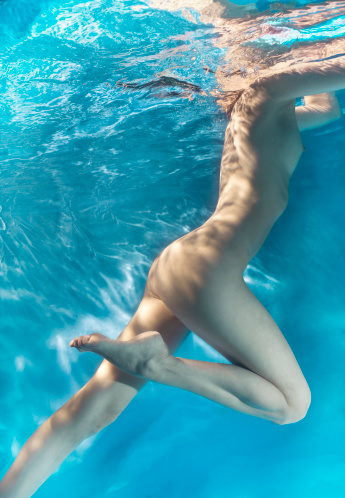 I've always enjoyed masturbating in the shower with the shower massager. The hard stream of water hitting my clit feels fantastic and I've done it in pools with the water that comes out of the side of them and in hot tubs as well. I was housesitting for a friend of mine that had a pool and I was happy to volunteer to do it since I could use the pool the whole time I was looking after the house and I swam daily when I'd go over and check on things.
One thing I hadn't planned on though was her teenaged cousin coming over to swim as well and I didn't see him. I was nude in the pool and they live in the country so I didn't need to be quiet, as there was no one around for miles. I am really loud when I cum and I wasn't paying attention to anything except that water on my clit from the pool side and I was moaning loudly. I was really enjoying myself and felt as though I was being watched. I looked up and saw this kid on the upper deck watching me and stroking his cock. He was on the phone with someone and I assumed he was having phone sex with them as I could see him rubbing his hard, young shaft up and down. He saw me look at him. I didn't care I was so into my water masturbation I wasn't going to stop just because he was there.
He didn't seem too concerned either and continued to leisurely stroke his cock and I could feel the water shooting right on my clit from the water jet. He was talking naughty on the phone, I could hear a few words he was saying and I let out a huge moan when I came and I saw his cum shoot up into the air in an arc a few seconds later. His call ended shortly after he came and he walked over to the edge of the pool and knelt down and I started sucking on his young cock. He may have had phone sex, but he was about to have real sex!

I am a cheating wife. I make no apologies for it. My husband has more important things to do apparently than make love to his wife or show me any appreciation. He's a good breadwinner and has afforded me and our teenagers a comfortable life, I'll give him that. But he has no real interest in me sexually and hasn't for many years. So I've looked elsewhere. I've not rubbed his nose in it or cheated with his friends so he might hear about, I've found other men to pay attention to me and I have a strong libido and got sick of masturbating.
The man next door is in a bit of a similar situation, his wife shut down sexually years ago and has zero interest in rekindling their relationship. So we've found comfort and companionship in one another and have fun as often as our schedules allow for. His wife is a workaholic like my husband, so they are both gone a lot and that suits me fine, it allows us time to play together and I've no complaints. He's a fantastic lover and I don't understand why his wife has abandoned him sexually, I think he's a very generous lover and I'm happy to have him service my pussy any time we can get together.
Last night we were able to have some fun, his wife was out of town on business and my husband was out of town at his brothers, and I went over to his house next door and he led me to the bedroom and he laid me out on the bed and stripped my clothes off and kissed up and down my body, teasing my pussy with his tongue and licking my clit. I was so turned on, he's the best pussy licker I've ever been with and no one gets me as wet as he does.
After he went to town on my pussy, he slid that glorious, fat, throbbing cock of his inside of me and fucked me hard. He always stretches me open, and I wrapped my legs around him all nice and tight. I had my arms wrapped around him and ran my fingers through his hair and could feel his breath on my neck as he made love to me. Soft music played in the background and with every thrust he got me closer and closer to cumming. I finally exploded and then felt a gush of his hot semen inside of me as my contractions milked him dry.
We laid in one another's arms in his marriage bed and I didn't feel the slightest bit of guilt in any way, even though I was cheating on my husband and he on his wife. Neither of us got so much as a scrap of affection from either, yet we both felt tied for various reasons not to leave. I will continue to fuck my neighbor and suck his cock and please him any time we can get some alone time together. Being a horny MILF can have its perks, that's for sure.