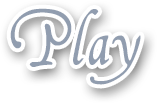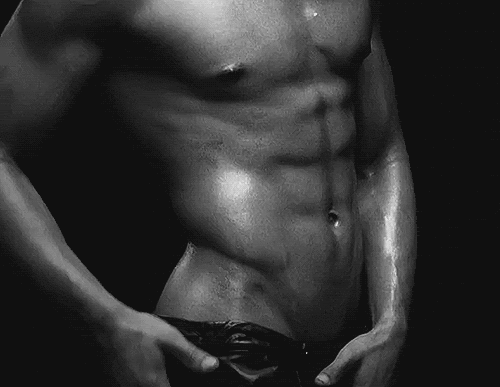 People think men are only calling other women for phone sex, but we can promise you, many men are calling on other men when they have a hankering for phone sex. Other women are not only where it's at, some guys really like to jerk off with other guys and that's the turn on. They might never decide to be with another man sexually, but many times the early experiences of circle jerks and all kinds of sexual interactions don't go the same for girls. Men have a unique bond in some ways.
Men might not be comfortable in real life to get it on with another guy they might be fantasizing about, but some will go so far as to have phone sex with another man and be thinking about them for every jerk off session for the rest of their lives. So many guys I speak to have had a same sex experience at one point or another in their lives and it's had a major effect on them. Gay and bi phone sex can sort of help them relive those times without the real life consequences on some level.
Men are usually much more upfront than women are, more likely to state what they want and seek and not play games. So I can see this being a popular aspect in another guy they might be phoning with, no head games. So many guys accuse women of playing games, and men with other men just don't seem to be into all that. So I can get how they would be happy to play with more direct men.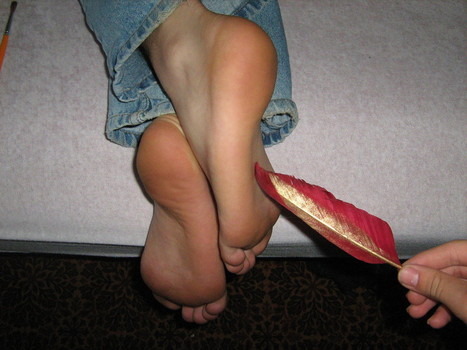 So this guy calls up last night on the phone sex line and asks me how ticklish I am. I was a bit surprised by his question, but not a lot surprises me since I took this job, I must say! I said my feet were quite ticklish and he was apparently very glad for this fact and told me to remove any socks or pantyhose I was wearing so I had bare flesh. I did and he said to start lightly raking up and down the soles of my feet with the tips of my nails.
I started to laugh, which is just what he wanted and he said to do it harder, and I started to laugh a lot harder. He was getting very aroused as I was tickling myself this way and started to ask if others had done this to me. If a boyfriend had perhaps ever tied me up and started doing this to me to the point where I was crying and couldn't take it anymore. He then even told me about foot stockades, which I'd never even heard of before he mentioned them. He told me how he liked to restrain girls and tickle them all over their bodies until they squirmed and begged for release. I could tell he was getting really turned on going on about this and his breathing was getting heavier as he was masturbating.
He told me to do it on the backs of my knees and see if that had any effect and boy, did it! I was giggling like a school girl. I felt so silly but he was having such a good time and it wasn't bad, it was kind of funny actually! I must say, he came pretty hard after all the tickling I went through. He explained that a girl losing control like that was very arousing to him, and even more so when he was the one doing the tickling, since she had no control at all over where he was tickling her and he liked to find each individual girls spot where she was most driven wild. That it drove him crazy, and he often liked to rub the head of his cock all over the bottoms of their feet at his tickle device of choice, leaving them all sticky with his precum.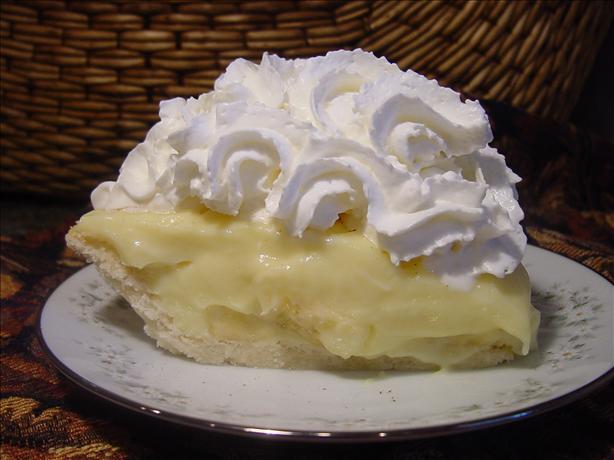 I'm a loving girl and like to make my man feel satisfied as often as I can, just how I am. One of my favorite regular phone sex callers called up last night and told me all about the threeway he had with his girlfriend and another woman. She was a friend of his girlfriend and they'd talked about it for a while but just hadn't found the right gal to make it a perfect choice, but then his girlfriend thought of this wilder friend of hers they only got to see every once in a while as someone to ask to join them.
Her boyfriend, my client, was thrilled and said he came harder than he ever did before with these two women pleasing him all night long. He had blow jobs from both of them, fucked both of them, and ate both of them out. His favorite part was when his girlfriend was riding his cock and her friend was sitting on his face and he was eating her after he'd shot a load of cum into her cunt and he was licking her creampie out of her pussy and tasting his own cum, which he's always been into.
Most of the times he calls me up for phone sex he likes to lick up his own cum off his hand after he blows his load. He was so wanting to do this again, and was so horny thinking about it that's why he was calling me up to masturbate on the phone. He simply couldn't stop thinking about it. Threesomes are definitely many callers ultimate fantasy and I hear about it often. Not just ones with other women, but another guy as well. So many guys want to suck cock, in a threesome environment they can use the excuse their girlfriend wanted to see them do it. I've heard plenty of times when a guy in a MMF threesome went on to play with the guy on his own when the girlfriend didn't even know about.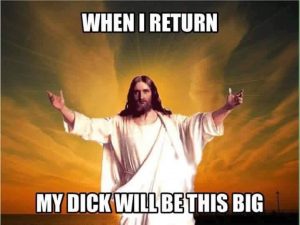 Some men call up for phone sex that were raised in rather strange, religious households. Many times Catholic ones. They were schooled by priests and nuns and had odd ideas drilled into their heads during the years of their sexual awakening. This has an effect on some that emerges years later as religious blasphemy phone sex.
Some that call for it are even church leaders themselves, like ministers, vicars and the like. They would be mortified if their parishioners knew they were masturbating with phone sex girls and asking them to repeat once blasphemous thing after the other, like Jesus Fucking Christ, over and over and over again, or other such sayings as they masturbate with creepy church music playing in the background. Maybe they are using some of the toys that are designed for just this sort of fetish, like Baby Jesus butt plugs, or vibes that are shaped like Christ on the cross, and yes, such toys do exist. Masturbating during their confession in the confessional. All kinds of things go on during these calls.
A priest even called a few years ago and said he felt so guilty masturbating and that he was using church funds to call the phone sex lines and he was afraid he'd get caught and in trouble, but he couldn't top himself. These are some of the things I hear. Do you have an interest in religious blasphemy phone sex? I'm an atheist, so I'll have no problem at all making fun of you as you pray to your imaginary sky father as you rub your cock and curse your Lord. Want to deflower the nuns, or watch the priests fuck them silly? More like the nuns will want to go down on each other! Poor, fucked up fools. Denying themselves. You want to give them what they've been missing all these years, don't you….I bet you do, you dirty bastard!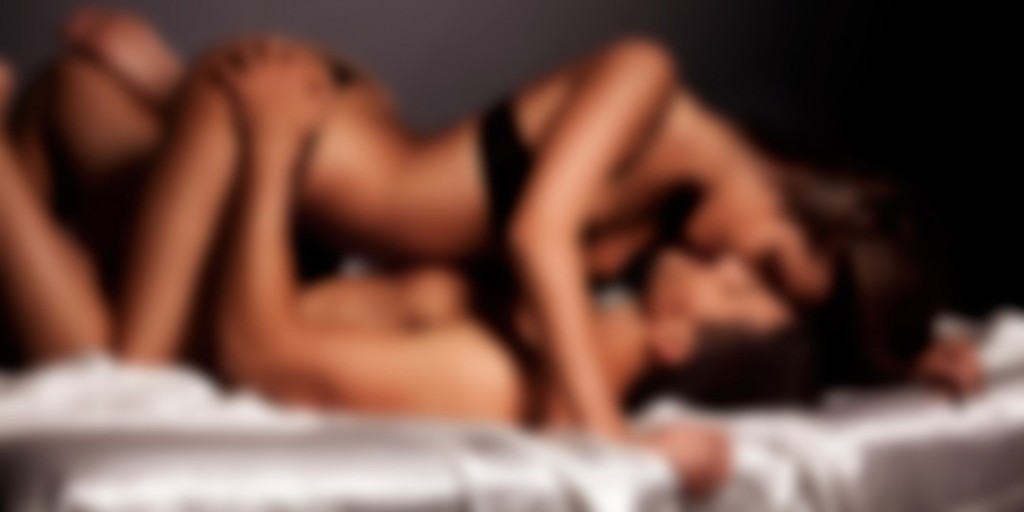 I am a hot and horny MILF, and I am very lucky that I live not far from a couple of the universities in my city, that are teeming with young men. I've gone many times to the college bars and found some handsome young men that needed no persuading to come back to my house with me. I've also on several occasions hired young men to do odd jobs for me and well, once you have them in your home, it's not difficult to actually get one thing to lead to another.
There was a young man last month I had fun with several times. I'd gone on the university website where they have a classifieds section of ones offering jobs and ones seeking jobs, and this young lad was seeking some work and I had a coupe of small things I wanted done. One was I'd recently redecorated my bedroom and I wanted to rearrange the furniture, but it was too big and heavy for me to do it myself, so I thought this was a fast, less than twenty minute job for a strong, young guy, so I emailed him and he said he could come by later that night and do it. It wasn't going to cost much, and I'd get to see if he was to my liking by watching him up close.
He came over a few hours later and I led him up to my bedroom and he moved the pieces around where I wanted them and he sat down for a moment to catch his breath and I started to rub his shoulders and tell him it would feel better if I worked on his muscles a little bit. He didn't stop me. I got us some lemonade and we chatted for a bit and he seemed like a nice guy. I asked him casually if he had a girlfriend and he said no, not at the moment, and then I asked him if he happened to like older women. He blushed and sheepishly answered yes, he always had a thing for a friend of his mom's and he'd fantasized about being with an older woman many times, but the opportunity had just never come up to do anything about it, but maybe one day it would.
I grinned and said maybe this was his lucky day! I replied I liked the company of much younger men, I was in my mid forties, and enjoyed the boys half my age, right about his age. I could see the rising bulge in his pants, and I made no bones about the fact I found him attractive. His boyish looks, his youthful manner. I wanted him and I knew I could get him. I stood up and led him to the bed and sat him down on the edge of it. I knelt down on my knees before him and reached up and unbuckled his pants and unzipped him and reached in and got out his manhood. He didn't stop me. I took it in my hands and caressed it gently and then licked the head of it as I looked him right in the eyes. He was still blushing a bit, but he certainly was in no hurry to get up and go.
I sucked and I licked him until I was rewarded with a mouthful of his young cum. He was breathing heavily, and was still quite aroused. At that age of course, they spring back to life in a few seconds at times and I pushed him on his back and stripped off the rest of his clothes and then my own and was totally nude before him, the slutty cougar that had lured him here to have her way with a young, willing man. I straddled him and eased down on his shaft and was soon slowly and rhythmically rocking back and forth on top of him, my wetness coating him and giving us much more pleasure.
I brought his hands to my breasts and he rubbed his thumbs over my nipples and they were soon erect and standing at attention as I rotated my hips in tiny circles as I ground down upon him seeking my own release. I picked up my pace and was riding him harder and faster and soon came all over his cock and my contractions milked him within me and in seconds I triggered his own orgasm and I was flooded with his young seed inside of me. We both lay there, him still inside of me, catching our breath, and then I rolled off of him and lay beside him, my hands running over his smooth, young chest. I asked him if he'd enjoyed his first time with a cougar and he grinned and nodded and said yes. I asked if he'd like to see me again and he said any time I wanted, to just text him and he'd try and get over here as soon as he could. I am so glad I have a way with the young men.