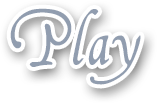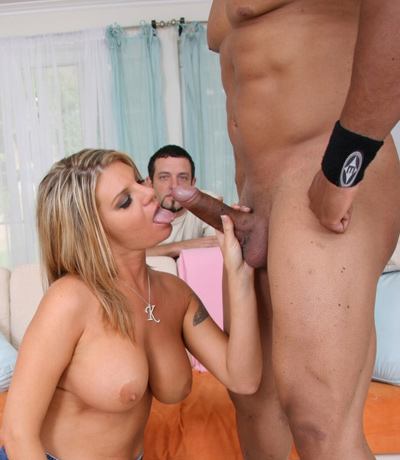 I cannot even count how many guys call me up for some cuckold phone sex, or to tell me about the real life cuckold situations they are in. It's always a surprise to hear how many are in this type of situation to me, and quite frankly it's rampant. Of course, like many guys into cuckold, many have a small penis, it usually goes hand in hand with the cuckold lifestyle, but not always.
A man called me the other night and he has a two and a half inch penis and he said he thought his wife might be running around on him behind is back. I laughed and said I'd think she would be if that's all you've got to offer her! He'd gone down on her the week before after she'd supposedly been out with a girlfriend and he said she tasted funny and afterwards, he'd come tot he conclusion that her pussy might have been filled with cum. He was at first horrified and disgusted by such thoughts, then within days became obsessed with the idea and went rifling through the laundry hamper and sought out her panties and is convinced they were damp with another man's cum, and not just her own moisture.
He even sniffed and licked the crotch looking for cum on them. He said she'd been going out a lot and he was convinced she was fucking another man. So he followed her one night and she didn't meet a girlfriend for dinner as she'd said, she went to a motel on the outskirts of town and knocked on a door and a man answered and let her in. He crept over to the window after she'd been in there a while and saw through a small opening through the drawn blinds her riding this man's cock and he watched and said when this guy came in his wife and pulled out, he saw what he estimated to be a ten inch cock and he was obsessed from that point on of sucking on it. I heard many interesting tales!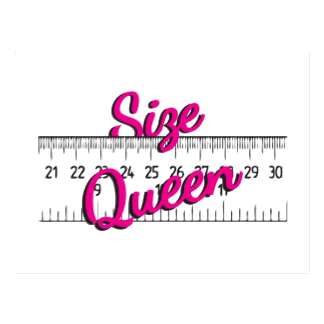 I am a size queen, and last night was lucky enough to have a phone sex caller that had a thirteen inch cock. He let me see it on cam, so I know he wasn't just saying that and that it was small in real life. I got so turned on watching him wank his big dick for me I got out my super sized dildo and masturbated as he jerked off for me. I have a collection of dildos that range from nine to sixteen inches, and if you think I can't get that inside, you're wrong. I can. I've never met a guy with a cock anywhere near that big, but hey, a girl can dream, can't she?
I've always been disappointed with average sized cocks, and of course that's what most men have. Pitiful cocks that can't fill my cunt up the way it needs to be filled. I've been able to find satisfaction with huge dildos, but no real guys. I'm always on the hunt for hung guys that have huge bulges in their pants. I know they will be able to make me scream like no one else can. When I masturbate, I frequently use a large toy and like the feeling of being stretched open wider than I think I possibly can. There's one huge toy called The American Challenge, and I have had fun with it a lot. It amazes me I can take it in.
Now to meet a guy that can fill me as adequately! This one last night would do nicely, his long, thick shaft turned me on so much, watching it drip its precum. He had a beautiful cock and said most gals he's ever been with couldn't take it because it's so big. Even with lube, they were struggling to get it inside. I guess for many women, there can be too much of a good thing, but luckily I've been able to stretch out and be able to accommodate such length and girth. We are out there, size queens walk among you.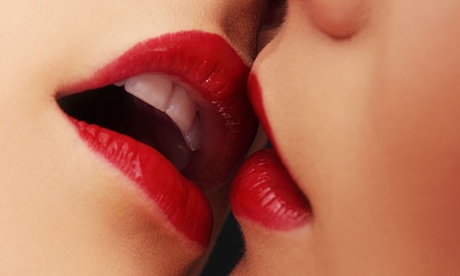 Let me tell you about the first time I ever licked another girls pussy. I can't say it was one of my prouder moments, but ya know what, stuff happens. I was at this party right after I started college and to be honest, I was pretty drunk. I was horny, hadn't gotten laid in months and this girl that was also drunk came onto me. She and I were on this sofa in this empty room, most of the guests had either left or passed out or wandered off to the bedrooms of the house the party was in.
She started kissing me and I didn't really stop her. Our tongues felt so good together, it got pretty hot, pretty fast. Passionate kissing and then her hand wandered up under my skirt and she started toying with my pussy lips through my panties, which were quickly becoming damp. My clit was stiff and she pushed her hand into my panties and started to massage it and drive me crazy, then she asked me if I'd ever been eaten out by another girl and I said no, then she asked if I'd like to try it. I have to say, I was curious to see if there was a difference between a woman going down on you and a guy.
I said I'd like to try it and she knelt down on the floor in front of me and pulled my panties down and my skirt up and her face was just buried between my thighs and boy, did she know what she was doing! I had my knees over her shoulders and my hand on the back of her head and was bucking my hips upwards getting her face all wet. She sucked and licked my clit until I thought I'd go wild and when I came, I was biting my lip so the others wouldn't waken and hear me it was so intense. She let me rest about 5 minutes before she resumed licking and gave me another fantastic orgasm. She licked better than any of the guys I'd been with, I can tell you that.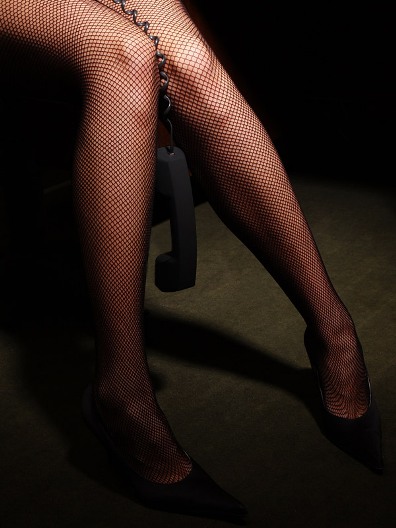 Not every guy calling up a phone sex line is looking for weird fetishes or crazy stuff, thank goodness. Some want just regular, run of the mill vanilla phone sex and or mutual masturbation. A suck and fuck call can be mind numbingly boring for some operators, to others, we like nothing better than going over the basics while you as you masturbate. Making your solitary experience just a little bit more cheery by doing for you what we can to get you off.
Most that call for this type of phone sex call are just looking for nice, tame sex. Some can even end up venturing into the realm of the girlfriend experience calls. One of my nice regulars that calls loves to start of with me sucking on his cock and a hand job and then maybe fucking my big tits. Then pinning me down and fucking me missionary as I wrap my legs around him all nice and tight and pumping him deeper into me as I squeeze his ass cheeks and then flip me over and start to pound me doggy style hard, all the way up to the balls. Grabbing my tits and squeezing them, pushing his dick in so hard and me milking it so good.
When he's feeling really naughty, he likes to talk about pounding my ass and driving me crazy fingering my cunt while he drives it in right when his cock is still all sticky from my juices. He usually cums at least 2-3 times on each call with not much of a rest in between. He likes to have a different position for each round, but he's not into anything strange or distasteful. Some guys have more extreme needs I know and we phone girls usually can satisfy those needs, but a nice, suck and fuck call is just fine for guys that like plain. There's nothing wrong with straight if that's where your interests lie.