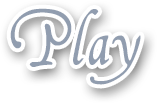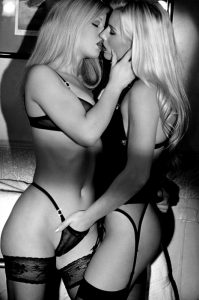 It had been a while since I engaged in lesbian sex, but recently I got to. I was visiting an old friend, and when we were younger we had engaged in a few threesomes with my boyfriend and it was always hot. Sometimes I thought I enjoyed playing with her more than the actual threesome part of things. I connected again recently with her and she invited me down for the weekend and she was just as beautiful as ever. I felt that familiar tingling in my loins when I saw her. We had dinner and talked about old times and the subject of our previous threesomes came up when we'd gone down on one another and how hot it was.
She confessed to me she still thought of those times when she masturbated and I said I did as well. So we said why just think about old times, why not have some new experiences? She reached over and kissed me and my nipples got hard at her kissing me. I was soon snaking my hand up under her skirt and found the crotch of her panties moist, I slipped my fingers inside of them and began to rub her clit, which was nice and stiff for me.
We stood up and slipped out of our clothes and were soon nude and laying on her bed, this was going to be the hottest lesbian sex I'd had to date yet. She lay back and spread for me and I knelt between her legs and started to kiss up the inside of her thighs and then my tongue met her pussy for the first time in many years, and she tasted as good as I remembered. I licked her and teased her until she was writhing underneath me and soon came on my face, and then she pulled me up and kissed me passionately, tasting herself on my still wet mouth.
We kissed and caressed and touched for hours until we were both so wet and juicy it was incredible. She reached over to her bedside stand and opened the drawer and pulled out a double headed dildo and asked if I'd like to try it, I was game for anything, so said why not. She slid around six inches into my pussy and then she guided it into herself and our pussies were touching, half of the toy in each of us and we started to buck against one another and it was a most pleasurable sensation and our nipples were rubbing against each other as well and I was really getting aroused grinding me clit against hers as this toy we were sharing was between us and inside of us. We both came very loudly, our arms wrapped around one another as we came from the bumping against one another, it was hot. Very hot. I really do enjoy lesbian sex a lot, I should try and get more of it, it's been far too long since I had any, and this weekend sure made me realize what I was missing.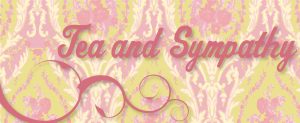 One thing some clients ask about is advice. Advice about their relationships, if they are in one, or if they are not how to get in one and attract a woman. I think people in general, phone sex callers or not, usually do not take advice at all. They ask someone's opinion until they find one that mirrors their own and go with that one, or not even one at all and just do nothing and sit in limbo. So many call the phone sex lines looking for a dimestore psychologist that will tell them how to fix their problems. Most however are quite comfortable in their ruts and will do nothing.
Limbo is their comfortable home they are reluctant to leave. Change is painful, and if married and you're advising them to leave their cold fish of a wife they haven't loved for years and refer to as the bitch, it can be expensive to extricate themselves from, so they accept things as they are. Most people are like this. It's easier to do nothing and complain than actually get off your duff and do something constructive to actually start to change things permanently for the better. It's just too much work and staying as they are is a lot easier.
I can't even count the number of callers I've told to leave their wives, forget that she'd take half what they've accumulated. Their money means more than their freedom. If that's how they want to live, let them. They have the keys to their own prison cell and are choosing to not leave the cell. You can't reason with them, pitiful. They however need to masturbate too, so I do my best with them. They want tea and sympathy, not true advice, as they have no desire to really do anything, to really change. They just want someone to feel sorry for them and agree with them, not tell them to actually do anything.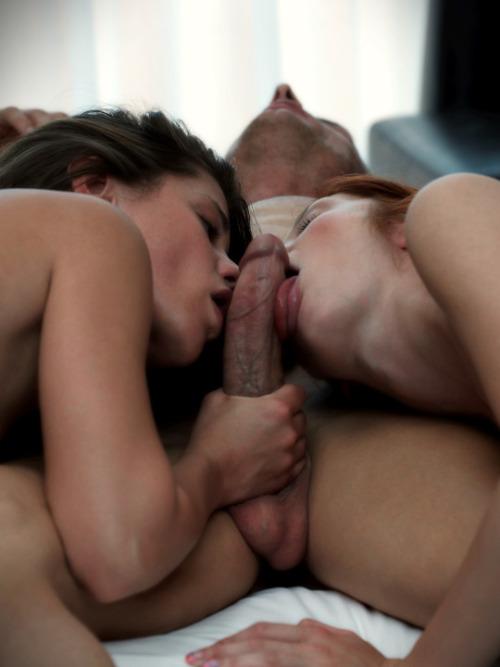 This man phoned last night and wanted to tell me about the hottest sexual experience he'd ever had last week. I have lots of guys telling me various tales of debauchery, so I said sure, why not. Well it turns out he'd had his first threesome and it went pretty well for him. He and his girlfriend seemed to be pretty adventuresome types from what he told me and his girlfriend is also bi and loves to play with other women.
This old friend of hers came to visit and they'd had a thing going years before and still have that attraction, so they'd had some to drink and things got a bit naughty and a threesome ensued with the friend. He'd never satisfied two pussies in one night before, so it was a bit of a challenge for him. He was on his back and his girlfriend rode his cock and the friend was sitting on his face as he licked her cunt to several orgasms as he was having his dick drained by his girlfriend.
He was a happy camper, fucking them both, the friend at one point doggy style position while his girlfriend licked her clit underneath and made her cum so hard around his cock and he shot his full load unprotected into her shaved cunt until it dripped down her thighs and his girlfriend licked it all off and then full on went down on her friend and licked out his creampie he'd left behind in her. He said he was never so turned on in his life and didn't have anyone else to tell about his exploits, so he called me and told me as he was masturbating reliving it in his mind again. He'd called phone sex lines before, but never to recount a real sexual adventure like this one. It did sound pretty hot honestly and I was stroking my pussy as I listened to him tell me all about it.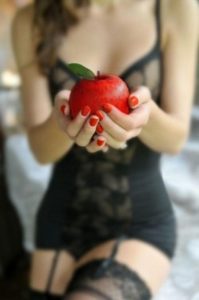 What sorts of things do callers say, well many confess things they have either done in the past or are doing as we talk to them. There are fruit fuckers and vegetable fuckers out there. I've talked to ones with carrots, cucumbers, and even an apple up his ass. The carrot and the cucumber I can kind of understand in a bizarre way, but an apple? Really? What makes you wake up and say to yourself, today I'm going to stick an apple up my ass? No idea if it was a tiny little crabapple, or a big Macintosh. All I can think of, is don't eat pies at his house…
Some have used bananas and eaten them afterwards. Sort of like hiding the evidence in the best way they can think of to do so. I heard of one woman that used to fuck herself with vegetables and then cut them up and serve them to family and friends at a barbecue picnic. I was horrified, thinking of her pussy juices all those poor unsuspecting souls were ingesting. I mean, if you want to do that and eat your own vegetables that have been up your pussy and ass, feel free to do so, gross as it is, but making others ingest it when they have no clue? Fuck, that is sick and disturbed. The movie "American Pie" I think drove the fruit fuckers into high gear, giving ones ideas they shouldn't be putting into practice.
I'd like to know after that movie how many guys actually tried to fuck a pie, I'm betting it's not a small number! Sliding their dicks into a hole cut into a watermelon or a cantaloupe or pumpkin. It happens. I guess it's a cheap sex toy, disposable, biodegradable, just a little odd though. Fairly harmless though. So I dare you to go to the supermarket and buy a cucumber and a tube of lube, nothing else-and go up to the teller and see her expression and that of the fellow shoppers!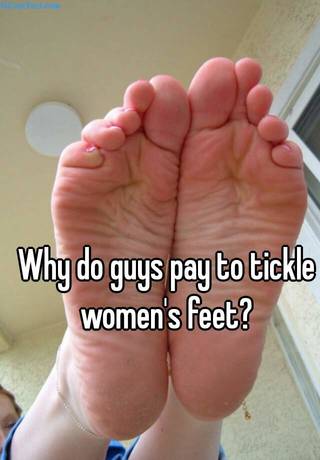 So this guy calls up last night on the phone sex line and asks me how ticklish I am. I was a bit surprised by his question, but not a lot surprises me since I took this job, I must say! I said my feet were quite ticklish and he was apparently very glad for this fact and told me to remove any socks or pantyhose I was wearing so I had bare flesh. I did and he said to start lightly raking up and down the soles of my feet with the tips of my nails.
I started to laugh, which is just what he wanted and he said to do it harder, and I started to laugh a lot harder. He was getting very aroused as I was tickling myself this way and started to ask if others had done this to me. If a boyfriend had perhaps ever tied me up and started doing this to me to the point where I was crying and couldn't take it anymore. He then even told me about foot stockades, which I'd never even heard of before he mentioned them. He told me how he liked to restrain girls and tickle them all over their bodies until they squirmed and begged for release. I could tell he was getting really turned on going on about this and his breathing was getting heavier as he was masturbating.
He told me to do it on the backs of my knees and see if that had any effect and boy, did it! I was giggling like a school girl. I felt so silly but he was having such a good time and it wasn't bad, it was kind of funny actually! I must say, he came pretty hard after all the tickling I went through. He explained that a girl losing control like that was very arousing to him, and even more so when he was the one doing the tickling, since she had no control at all over where he was tickling her and he liked to find each individual girls spot where she was most driven wild. That it drove him crazy, and he often liked to rub the head of his cock all over the bottoms of their feet at his tickle device of choice, leaving them all sticky with his precum.