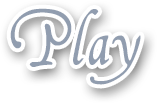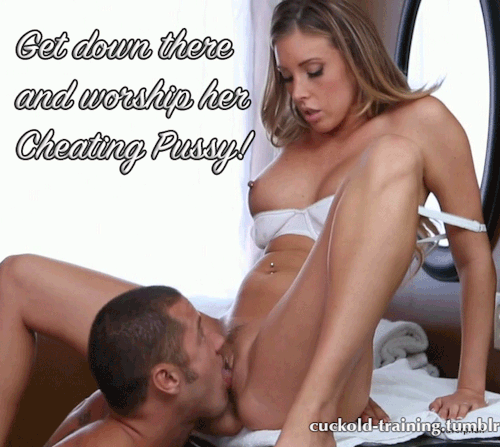 One of the more popular types of phone call guys call up for is cuckold phone sex. I used to be surprised guys would want to watch their ladies get fucked by other guys, you'd think they'd be jealous, but a surprising number would very much like to see their wife or girlfriend get fucked in front of them. Most call it cuckold, but some call it wife sharing, they are more into safe swapping, whereas cuckold ones aren't looking to swap, they just want to watch or hear about their partner get used and filled up in front of them.
Many into cuckold also love to be made to suck the guys cock beforehand to get it hard for their woman, "fluffing". They love the idea of being made to do it against their will and suck on that nasty, cock. They don't like or crave men after all, someone will have to make them do it, but then after a couple of times, they are beginning to crave it and desire that dick more than pussy even. One called up this morning that had licked out his wife's pussy last night that had been filled with another man's cum right in front of him. That cuckold creampie was still salty and warm and he had to lick her all out, then clean off the lovers cock afterwards!
I can barely keep up with all the cuckold phone sex calls that come in, so many like the wife's lover to be black, since of course black guys are supposed to have larger than average sized cocks, so for them to fuck a black man, they are certainly getting fucked by a much bigger cock than they could ever possibly provide. The die hard cuckold ones even like the idea of the black lover impregnating their wife. So everyone around them will know they have been cuckolded and are carrying this other man's half breed baby, they will be the ultimate fool then, supporting another man's child.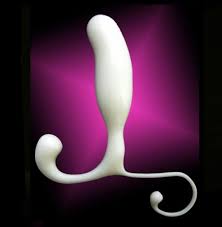 This man called up for some phone sex last night and said he had a toy with him. Not all that unusual, I have many clients that call up and are using anal toys on themselves. Some are also using things they should not be, like cucumbers, carrots, one even had an apple up his ass, all I could think of was, don't eat pies at that man's house…Prostate massagers are quite popular and getting even moreso. Butt plugs, vibrating ones and non, are a popular accompaniment to many men's masturbation routines.
As long as they properly care for their toys and use them safely, I say why not. Some simply adore the sensation and know their girlfriends or wives wouldn't approve, so this is why many use items not made for that purpose, since they are afraid of getting found out and seeming gay, as many seem to fear they might if this was discovered. Many guys are also very submissive and would love a strap on being used on them, but are too shy to ask for one, since they know they'd likely be shot down if they did.
Not all guys are looking to masturbate when they call, some like to talk and confess the things they have been involved with they can't tell anyone else about. So they are just looking for cheap phone sex lines to call, since they are only looking for conversation, not naughty talk . It takes all kinds that call, believe me. I'm happy to talk to them all and help out in any way I can. I'm here to listen and help in anyway I can. I know lots of times just a conversation can take a naughty turn and get them aroused as it goes on, and that's fine too. So give me a call tonight, boys and let's have a nice chat.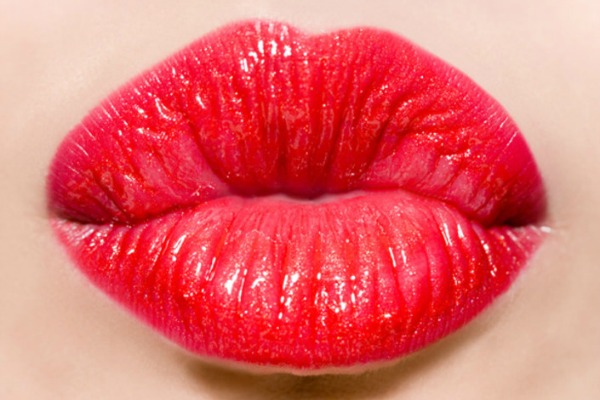 You do realize that looking into my big, blue eyes will trap you, right? They are like blue pools you will drown in and get lost in….But you adore feeling that pull, that draw of being sucked in with no possible escape. You crave that feeling of letting go and giving in.
My ruby red lips. Ah yes, I KNOW how you dream, fantasize and wish to feel them on you. But my pet, we both know that will never, ever be. Because we both know I am above you. Only in your dreams could you ever caress one as perfect as I. You are just not worthy. It's as simple as that. But, you can dream….no harm in that now, is there? It's as good as you will get.
I love to taunt you poor, delusional fools. It really is a game to me. To make you writhe and squirm with need and desire that will never be fulfilled except with your own hand. You poor bastards! For one as perfect as me, well, you can contact me by phone. The only way I'd ever have anything to do with the likes of you is of course if you pay me to speak with you. If I saw you at the mall, or on the street, I wouldn't give you so much as the time of day. Why on earth would I? You're not in my league. You are not fit to speak with me unless there is payment involved.
When one of you worms starts to profess your "love" for me as you've fallen under my spell, I smirk and think, the pathetic loser, what kind of a dream world is he living in to ever entertain such a thought that I'd ever want him for anything other than money? Pitiful, truly pitiful. Yet you can't get enough, can you now, my sweet…..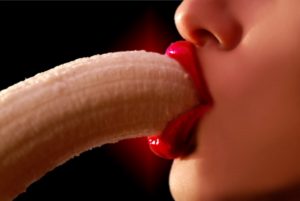 Without a doubt most guys love blow jobs, so many call up the phone sex line and tell me it's their very favorite thing to have done to them sexually. Some are so in love with them, they prefer them even to fucking. I've had some clients ask me to just suck on my finger or a toy and hear me slurping away on it as they close their eyes and imagine it's me working on their cock, drooling all over it, taking it all the way to the back of my throat as I gag on it. So many adore the gagging sounds when they call me up for sloppy blow job.
One caller of mine expects most women to go down on him on a first date, yet he said he wouldn't even consider going down on girl unless she'd been tested for STD's and was his monogamous girlfriend! Gee, bit of a double standard, wouldn't you say? They do love the nice, sloppy blow jobs and licking of the entire length of their cock and sucking their balls. One used to want me to say over and over, "balls, balls, balls!" He wanted the balls to have just as much if not more so attention as his cock did. They are truly loving the tongues and lips on their cocks. Many speak of their cum as if it's some sort of prized liquid gold. A highly sought after elixir of the gods that women should adore and seek out.
Oral sex is almost taken for granted that you'll do it, even if you don't know them that well it seems these days. Clients ask all the time when they call up for phone sex how many guys have you given blow jobs to? They seem quite interested in just how much of a slut you really are! And so many like to finish that blow job off with a nice facial. Splattering the woman's face with their spunk. Coating her with their cum and having it drip off their face, like a dog marking its territory.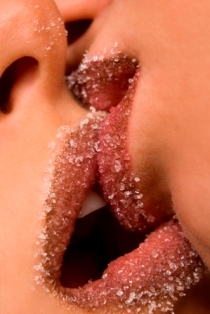 My first lesbian experience was with a beautiful girl with voluptuous tits. It was in my teens, and I was at a slumber party with a number of other girls, and one of the girls I knew had brought a friend of hers that went to a different school, so I didn't know her and hadn't seen her before. She was very pretty, and quite adventuresome apparently. After all the other girls had gone to sleep, she came and got me and asked if I wanted to go outside for a smoke.
I couldn't sleep anyway, so got up and went outside with her. The babydoll nightie she was wearing looked so pretty the way it clung to her full tits. She saw me noticing them and asked if I'd ever kissed a girl. I said no, but that I'd always been curious. She leaned over and kissed me and brought my hand up to one of her breasts to feel and to squeeze it. I could feel her nipple harden under my light touch as I kissed her.
She then reached down to me and I felt her fingers start to go under the waistband of my panties and explore my pussy. I gasped in shock at her fingers, at how they found my growing wetness that our kiss had started. She was rubbing my dripping pussy with her tender, yet knowledgeable fingers, as I played with her tits and rubbed her nipples. It was so arousing, I came on her hand and then started sucking on her nipples, but was a bit too shy to masturbate her as she had me. It was a very sexy experience.