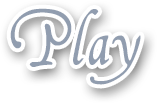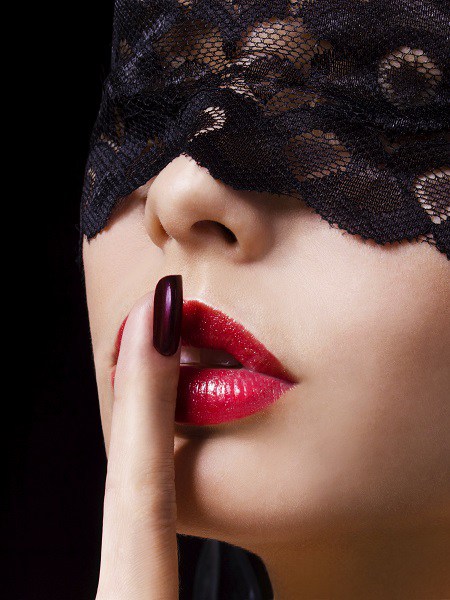 A couple of years ago, I had a male roommate. My regular roommate had moved out and across the state due to getting a job promotion, so I really needed someone to become my roommate to share the expenses. The landlord had actually come to me since he knew I was looking for a new roommate and said a young professional man was waiting for one of the units to open up and it was going to be a couple of months until one of the leases was up, would I be interested in taking this man as a roomie until I found someone permanent. I said sure, it would give me time to look for someone in the meantime.
This guy was nice looking, and neat. He cleaned up after himself and was quiet, didn't cause any fusses. One night I was trying to get to sleep and I could hear faint talking through the walls. I knew he hadn't let anyone in, so I assumed it was a phone call. I didn't think anything of it until I was catching a word here and a word there. He was having phone sex. He was trying to be discreet and quiet, but there's no doubt what kind of a conversation it was. I found myself pressing my ear to the wall to hear what was going on and I could immediately hear better upon doing so. He was telling the girl he was talking to on the phone how he was touching his cock.
How he was gliding his hand up and down his lubed up shaft, caressing his freshly shaved, smooth balls, and how he wanted her to put the phone down to her pussy so he could hear her wetness as she rubbed her juicy cunt. I could hear him moan, and I was starting to get turned on. He was such a quiet, unassuming sort, but then, aren't they all? I reached down and started rubbing my clit. I was already dripping wet as I listened to him and he had no idea he was getting off two women at the same time. I moved my middle finger back and forth over my clit and bucked my hips as I fucked my hand. It wasn't long til I came explosively all over my hand and had to bite my lip to keep from crying out before cleaning up. It was a very sexy night indeed.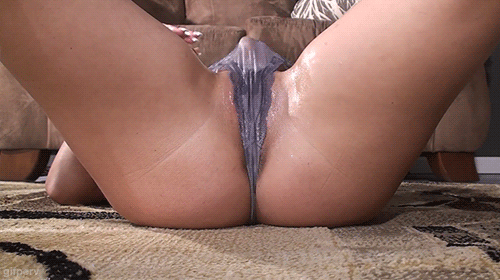 I love all kinds of sex, real sex of course, phone sex can be exciting as well. Cyber sex I have never really gotten the appeal of. You're not looking at someone, you're not listening to someone, it's just a bunch of typing, which is a lot of work and distracting from masturbating as far as I'm concerned.
One of the earliest types of sex I played around with was phone sex, and it was fucking hot! I used to love to call one of my male friends up before bed and have a nice, steamy conversation and masturbate. I hope my parents didn't hear me! I tried to be quiet, but things can get a bit louder than you plan for in the heat of the moment. They never said anything and we were all pretty liberal, so even if they heard obviously they were cool with it and never gave me any grief about it. Masturbating is so good for you, I've always adored it. So relaxing and sexy.
I had some hot times on the phone with my pals when I was in school. I tried never to masturbate alone and we were all so cool with it, we wouldn't even mention it much other than while it was happening. I was a bit naughty and played with lots of guys on the phone. Learned all kinds of different kinks to talk about and think about as we played together. Many fetishes the boys I played with liked they'd learned about through watching porn and told me about them, and they were fun.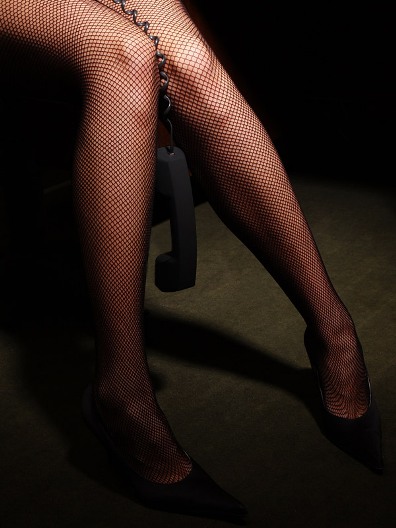 One of the things I like about doing phone sex for a job, is I can explore all kinds of fantasies over the phone I'd never get to in real life. I can talk about guys doing things to me and me to them I'd never have the courage to in my own life. I have been sexually adventurous in my real life relationships and I owe that in part to what phone sex has exposed me to, it has been very liberating for the most apart and allowed me the thoughts that I have to sometimes bring them up with lovers.
Some guys won't have anything to do with you if you are into phone sex or any sort of adult work, they think you're some kind of internet prostitute or something, like get out the scarlet letter now! They are not in reality, yet sadly more think like they do. I'm not an escort out selling my body, I'm just talking on the phone for fucks sake. Then you get guys that are a little too interested in the entire idea and think you're masturbating daily with dozens of guys and love the idea you're so insatiable and horny and they want a piece of that for themselves.
Some can accept it for what it is, just talking and exploring your clients fantasies and helping them the best that you can by whatever means that you can. Yes, you get emotionally involved with some of them, that's just an occupational hazard. Not common, but once in a blue moon, sure, it can happen. I will be their naughty little phone slut for them.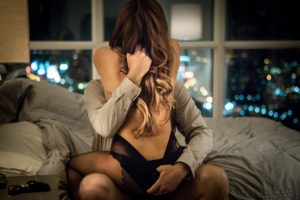 Have you been looking for some Girlfriend Experience Phone Sex? I'm just the sweetie for you then! I'm a sweet, sensitive sort, not dominant, and I can make you feel loved and welcomed at the end of your hard day. I know many callers don't have a real girlfriend and they look to an online one to help them forget their miserable day. You can come home and after your dinner, give me a call to help relax you. You can tell me all about the guys and gals that made your day harder than it had to be, and how I can make it better for you.
Some callers haven't had a real lady in their life for a while and to be able to call me up any night and hear my familiar voice in their ear, it makes them feel comfort, comfort they may not be getting from anyone else in their life. Some may not have even heard the words I Love You in a really long time, and some of them may really like to hear that. I know how nice that can be to hear that when when you're about to orgasm, it makes it a much more personal and loving experience, and who doesn't love that?
Many into these sorts of calls with me may also like to have a nice conversation, they simply are missing the companionship of a lady, and talking even just general conversation, not sexy talk may be appealing to some. I am totally fine with that and would love to listen to you tell me all about yourself and feel as if I'm here for you, whenever you want me to be. I like knowing I'm the little oasis in the desert of their lives. I can't even count how many guys have told me talking to me is the highlight of their day. I like being a constant in their lives like that for them. Let me be your online girlfriend.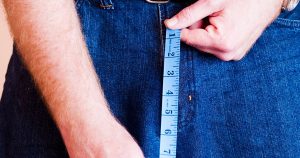 You little worm. I bet you're ready to pick up that phone right now and call for some phone humiliation phone sex aren't you? You've been thinking about it, too shy to actually do it, thinking the girls will think you're a pervert for calling. Well you're right, you likely are a pervert! But most men are, so you're in good company at least, anyway. Ones that like humiliation phone sex usually like to have their less than impressive sized penises made fun of. And with the size many are, it's not difficult to do……
I personally like humiliation phone sex. I like making fun of most people for free, let alone while I'm getting paid for it, that's just a bonus as far as I'm concerned. You like me to tell you how inadequate you are, how totally unable to please a woman in the bedroom you are? Well then give me a call, I'm more than happy and willing to give it a go. A real feather in my cap was during a small penis humiliation call I once had, the guy actually cried. I'll never forget it. It was quite funny. One of my more memorable ones for sure.
To actually pay me money to berate you verbally on the phone, I find it amusing and entertaining to say the very least. Most men I'm happy to cut to ribbons for free. Such a pathetic worm you are. Offering yourself up for laughter and belittlement at your own expense, you silly man. Phone humiliation is for sure one of my favorites types of phone sex to offer. I enjoy it throughly.