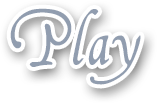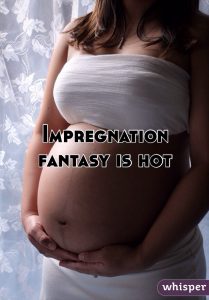 One thing I find many girlfriend experience callers enjoy that I do to is impregnation role play. It can add a level of intimacy to a call like nothing else. These are often more emotional, sensitive callers that are seeking more than just a quick get off by phone. They are seeking more of an online relationship and like to think of being as close to you as they can get, and what could be closer than having you carry their seed around inside of you for the better part of a year and giving them a baby that the two of you made together? It's a special type of call not all phone sex girls enjoy, but I very much like it.
Some into the impregnation role play also enjoy breast milk fetish another type of intimacy that can be sweet and nourishing, literally and figuratively for them. Big, milk filled titties that are fertile and full of milk that they are ready to feed on at any time for them, waiting to fill their belly with your own special kind of homemade nourishment and comfort just for them, right from your womanly titties. Engorged nipples leaking the milk they can no longer contain because they are so ripe and overflowing for them.
I'd love to be your virtual baby mama and have you talk to me about filling up my pussy bare and getting me pregnant and feeling part of you inside of me. I want your cum to flood my womb and give me your baby. I'll be your woman, and your woman alone, showing the world how much I love you that I'm carrying your baby, a part of you and me together. Would you like to fill me with your baby batter and watch as my belly swells and my breasts get bigger? All the better to titty fuck you with as those growing, billowy breasts surround your aching, throbbing cock you're pumping back and forth between them.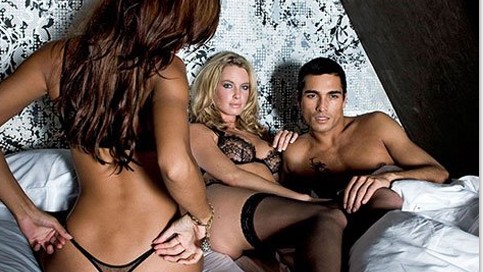 This man phoned last night and wanted to tell me about the hottest sexual experience he'd ever had last week. I have lots of guys telling me various tales of debauchery, so I said sure, why not. Well it turns out he'd had his first threesome and it went pretty well for him. He and his girlfriend seemed to be pretty adventuresome types from what he told me and his girlfriend is also bi and loves to play with other women.
This old friend of hers came to visit and they'd had a thing going years before and still have that attraction, so they'd had some to drink and things got a bit naughty and a threesome ensued with the friend. He'd never satisfied two pussies in one night before, so it was a bit of a challenge for him. He was on his back and his girlfriend rode his cock and the friend was sitting on his face as he licked her cunt to several orgasms as he was having his dick drained by his girlfriend.
He was a happy camper, fucking them both, the friend at one point doggy style position while his girlfriend licked her clit underneath and made her cum so hard around his cock and he shot his full load unprotected into her shaved cunt until it dripped down her thighs and his girlfriend licked it all off and then full on went down on her friend and licked up his creampie he'd left behind in her. He said he was never so turned on in his life and didn't have anyone else to tell about his exploits, so he called me and told me as he was masturbating reliving it in his mind again. He'd called phone sex lines before, but never to recount a real sexual adventure like this one. It did sound pretty hot honestly and I was stroking my pussy as I listened to him tell me all about it.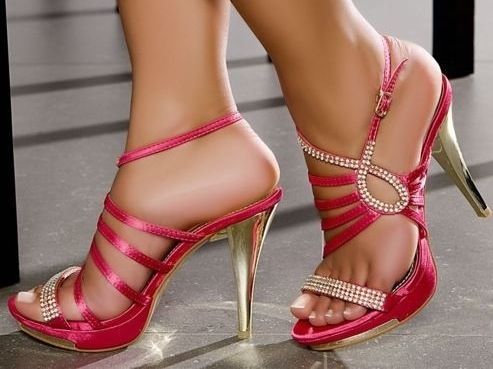 My new boyfriend has quite a fixation with feet and shoes, I can't say I'm complaining, as my shoe and boot wardrobe has been growing a lot since we started to see one another. He was upfront from the beginning that he had a foot fetish and did I have an issue with that, I didn't mind in the least, as I adore foot massages and will never turn one down. He loves to give me pedicures as well and he does a better job than any salon I've ever been to, so the occasional foot job in return for many pairs of shoes and great pedicures is a small price to pay.
I really do not mind stroking his cock with my feet and toes, it's not difficult or distasteful to me. I actually have excellent control over my toes and have used them for years to pick things up off the floor and even open doorknobs if my hands were full and I happened to be barefoot, so I can likely grip my toes around his hard cock better than most women as it is since I've always used my feet more than most ladies seem to. I've always enjoyed having painted toenails, they just look better, so why not have him do it rather than me?
Gripping my feet around his hard cock and balls is not that big of a deal, he gets very excited when I put my feet in his lap, since he knows I'm about to begin stimulating him with my feet. Many callers that are into foot fetish phone sex call and love to talk about their love of foot jobs and worshiping women's feet and kissing their toes. The joy he feels when he squirts his load all over my pretty painted toenails in creamy white drops is nice to see. I know he really gets off on it and I'm happy to help him do it.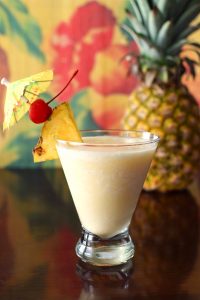 I know many of you boys like to drink, and of course you ALL love to masturbate. I have one guy that calls me that's a bartender and I watch him on cam. He has kind of an unusual habit. He cums into a shot glass, then adds the contents of the shot glass to a drink he makes. He likes to make pina coladas, and toss in the cum from the shot glass.
It takes all kinds, I tell you. I'm used to seeing guys cum into their hands and licking it off, licking pre cum off of their fingers, but the blender drinks with cum in them, I guess bartenders think of all sorts of unusual recipes. I'd love to know if any patrons he's not fond of have been served the cum coladas! I will never know, I'm too afraid to ask!
He also told me how he sometimes masturbates in front of a mirror, shoots his load on the mirror and licks it off of the glass. I will have to ask him to do that the next time I watch him on cam.
He's sent me pics of him doing the mirror thing, but I can't wait to see it myself. So many of you little masturbators that call me are cum lickers. Have been for years from what most of you tell me. Drinking it, licking it, lapping it out of pussies that you have cum into, you little cum guzzlers just can't get enough of your own spunk. Can you now……..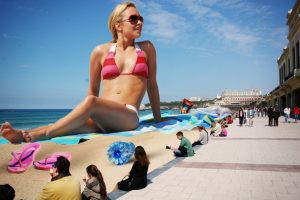 My purse pet Peter called me again last night. He'd been watching his favorite movie again, The Incredible Shrinking Man. He wants so badly to be three inches high and live in my purse, my pockets and in the hollow of my bra between my breasts. He's a silly little man, but not nearly little enough for his liking. He longs to travel along on my shoulder and be my little man. Peter has an interest in giantess fetish, where a man wants to be very tiny and have the giant lady of his dreams tend to him like a little doll.
He still has sexual desires though, and wants to rub my clit with both of his hands, it would be bigger than his hands if he was only 3 inches high. I told Peter I have a log cabin doll house I made from a hit years ago that would be just perfect for him to reside in if he came and lived with me. It has little furniture in it too he could use. I could set it up on the dresser in my bedroom, so he'd be close by to me when I'm in there. The cats would give him a hard time and want to play with him I'd imagine!
He calls up for giantess phone sex a couple of times a months for a few years now and he never tires of being my little man. Once in a while he likes to pretend he doesn't shrink, but that I grow, so he's normal man size, but I get to be 50 feet tall and he's still very tiny in comparison to me. He is very aroused and invested in this fantasy. I say, but Peter, if you were that much smaller than me, how could we fuck, what could I do with your little penis? He's all about serving me though, only wants to give me pleasure, not a worry for his own. He saw that Shrinking Man movie when he was a kid and it's left such an effect on him, and indeed nearly all the men I've talked to with this fetish, it's strange a movie from the 1950's had such an effect on ones with this fetish, I often wonder how many men got into this fetish from seeing that movie, I'll never know I guess.