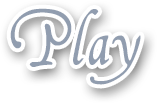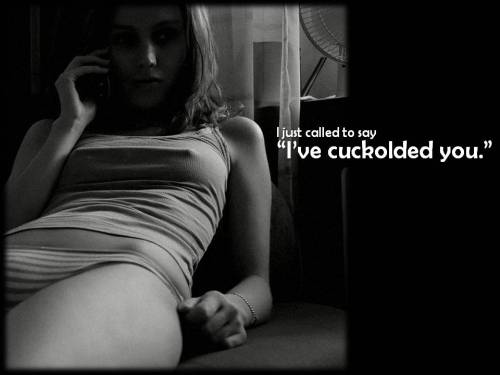 One of the most common types of reasons men call us up for phone sex is cuckold. They often but not always have a tiny dick as well and want to see their ladies satisfied by a real man with a real man sized cock. Many are into the interracial aspect of this sort of fantasy as well. One many calls up and says his wife regularly entertains a half a dozen black men with enormous cocks triple the size of his.
Right. In his dreams maybe. She's also supposedly been knocked up by one of them, and guess what, no one knows which one is the daddy. He's expected to pay the way for the kid of course even though he knows it's not his, because of course he hasn't fucked his own wife in many years, not since she took up with the black lovers. If it wasn't so comical it would be bizarre that so many like to indulge in this sort of fantasy. Many into cuckold also like to talked about fluffing up the lover of their woman, the ultimate in humiliation, sucking on the wife's lovers cock to get it hard for her pussy, or is it? No, I'd think the next step is worse-licking out his still warm, fresh cum and slurping it down with relish and glee.
The cuckold is an interesting case to be sure. Many wish to watch, some wish to participate, others like to just hear about their wives dates when they go out and who all they fucked and got filled up with their cum. Most of them will delight in the leavings of their wife's lover that's been left in her pussy. They will stroke their little dick and feel it all hard and throbbing as they lap out another man's cum from her cunt.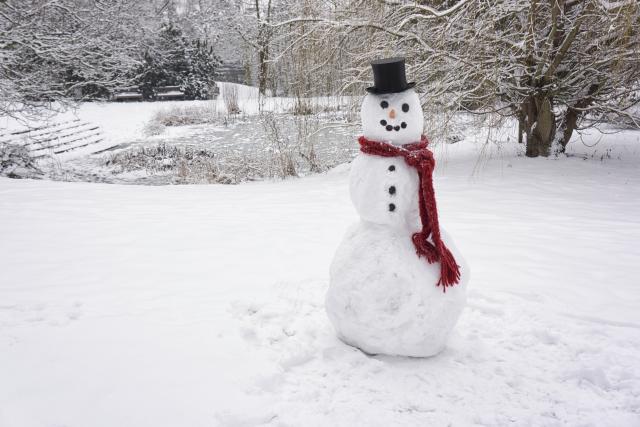 I love the wintertime, it's my favorite time of the year. I know most people don't care much for snow, but some of us love it and can't wait for it all year. My boyfriend and I made a snowman this weekend and had a lot of fun doing so, and afterwards we went inside and had some hot, buttered rum and some Christmas cookies I'd made. Christmas always has struck me as a romantic time of the year, and it's fun doing all the Christmas activities each year.
I bought a dark green sexy lingerie item at the lingerie shop I frequent and surprised my boyfriend by coming down the stairs wearing that and a Santa hat. He loved his early Christmas present and he showed me how much he liked it, with his fingers, his tongue and his cock. He laid me down in front of the fireplace and as the fire crackled away, we made love on the faux bearskin rug and he drove me wild. He is so good at licking my pussy, he peeled off that pretty lingerie and dove right down to my shaved cunt and gave her a French kiss.
After I came from his tongue working his magic on me, he climbed on top of me and slid that cock into my already juicy pussy. A few thrusts from him and I was ready for another orgasm. I squeezed my pussy muscles around his cock and bucked my hips upwards and it wasn't long until I came again all over his cock and he just kept pumping until he blew his sticky load right inside of me and filled me up. He asked if I minded if he had a little cream pie and I laughed and said no, be my guest, so he went back down and licked his load right out of my overflowing pussy and of course made me cum once more. I think this will be a good Christmas season.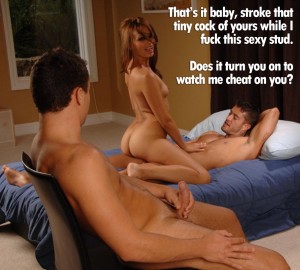 If you'd like to have a hot discussion about some cuckold phone sex, I think you should give me a call. I just know you're dying to talk about your wifey that's out with another guy, wouldn't you… And we both know why she's out, don't we? That's right, because your little dicklette is just too fucking small to fill her up and she has to find another guy with a man sized cock to do her. And not only are you small, you're a premature ejaculator as well. Big surprise….
So as you stroke your pitiful dick awaiting her return you know she will be coming home with a pussy full of cum as well-your very favorite-cream pie. You relish every salty drop of it, don't you? Still warm from another man's cock being inside her and doing the job you're simply ill equipped to do yourself. My God, what a total, complete loser you are. Yet it excites you, the idea of her getting satisfaction from another man, satisfaction you yourself know how you can't provide her being the tiny pin dick that you are. Cuckold phone sex is something that fills your little raisin sized balls with your two drops of cum, isn't it…We both know that's the truth.
Maybe if you're lucky, she will bring one home for you to watch live. Watching his dick slide in and out of her greedy pussy that you are not man enough to fill. She doesn't let you fuck her anymore, your hand is pretty much it for you and orgasms anymore, isn't it? You long to watch her, even if it means she may force you to fluff his cock up before helping to guide it into her cunt, she gets really wet for him, we all know she never really did get wet for you, fucking you was more like an act of charity at the best of times! Smarten up, loser, cuckold phone sex is it for you? Pick up the phone and call now and find out!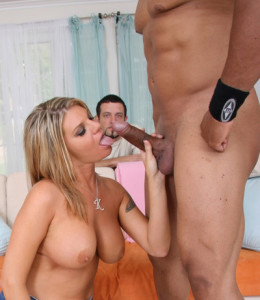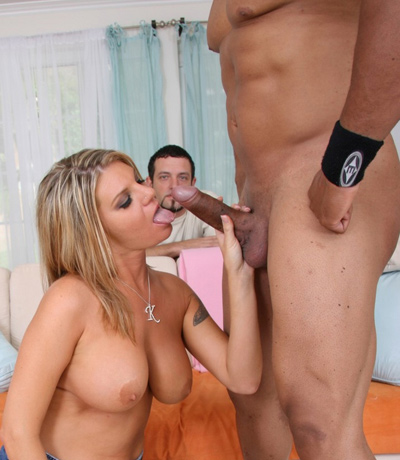 I know what you've been hankering for you tiny dicked worm, cuckold phone sex, right? You love the idea of your lady taking it up her pussy as you watch and stroke your tiny, little useless white worm dangling uselessly between your legs. If you can even see it because of that beer gut you've likely got going…
You know and I know you're not a real man, she uses you to pay the bills and not much more, when she's craving, and more importantly when her pussy is craving a REAL man, we know it's not you she comes looking for, she comes looking for a stud that can fill her up and make her cum, and sadly that's just not you! Perhaps you might do for clean up boy detail, that's right up your alley, isn't it? Cleaning out that cuckold cream pie that another man filled her up with. Likely beats the 4-7 drops your little dick can muster up prematurely!
Maybe you'll get told to fluff that dick up beforehand and clean it off afterwards, sounds like a plan if you ask me. What's that little thing topping out at anyway, 3-4 inches? If that even? My God, what a short dick loser you are. Good thing there's girls like me for you to masturbate to, since that's pretty much your only action you'll be getting, cuckold phone sex. Bragging about your wife's sexual adventures as you watch and sit there helplessly as another man fills her with his cum.