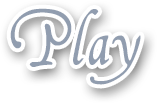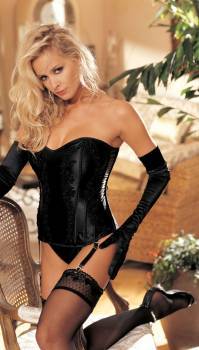 I got some silky new lingerie for my boyfriend to enjoy on me and he went wild for it. He adores black satin and how cool and smooth it feels under his fingers. I got all dolled up for him and he loved it. One thing he's always enjoyed is teasing me over the panties and making me beg for him to touch my pussy. His fingers were ever so lightly grazing over the crotch on my black, satin panties and making me moist.
I could feel a wet spot starting to form on the panties, and my nipples were all hard. I begged to feel skin against skin and he just whispered, "You're not ready yet." I felt my wet cunt lips opening underneath the panties and his fingers rubbing my clit over the satin and I was getting wetter and wetter and wanting to feel his skin against mine. He finally slid his fingers into my shaved pussy and my dripping cunt was so waiting for his fingers to begin their magic on me. My back arched and I bucked up towards him and kissed him passionately as he fingered me and slid his fingers in and out of my pussy.
I was ready for his throbbing cock inside of me and when he got on top of me and pushed his way in, I wrapped my stocking covered legs around him and pulled him as deep inside as I could get him and it was heaven, he pumped and he thrust and it wasn't long until I exploded all over his cock and then him inside of me. I was sure glad I'd gotten that lingerie, it always gets him going t see me in that!