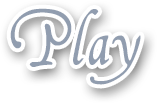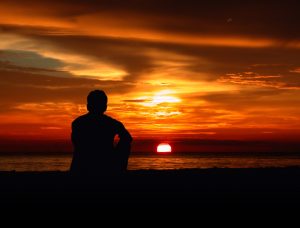 I'm a loving girl, what can I say. I have more love to give than there's anyone in my life to take, sadly. So I thought there's a lot of lonely guys that call up phone sex lines and maybe I could find some guys on there that are like me, they like to talk and masturbate with another person, but just may not have anyone to do that with. I've been talking to some of the same guys for several years, and I know they genuinely like me and some of them I enjoy talking to as well. You get so you have a kinship with some of them.
I like hearing about their day and then the talk turns naughty and you help them out and turn them on and they start stroking their cocks as you tell them to and get them all turned on. Telling them to glide their hand up and down their shaft, add a bit of lube and get it hard for you. Some of them like to put the phone down to their cock and you can hear the wet, squishy noise it makes as they pump it up and down and they start to breathe heavier and get more and more aroused as you instruct them how to jerk off. Some certainly enjoy the guided masturbation that you give to them as you talk.
Some girlfriend experience callers like to hear you say I love you, many don't have anyone in real life to tell them that, so it's nice to give them that something the are lacking. Some will latch on a bit too much and really start to fall in love with you, but most of the time they will cool it when you explain it's not going any further than phone sex between the two of you. I like being there for my callers, and they know they can count on me to be there for them, too.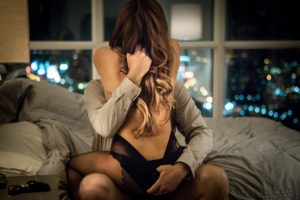 Have you been looking for some Girlfriend Experience Phone Sex? I'm just the sweetie for you then! I'm a sweet, sensitive sort, not dominant, and I can make you feel loved and welcomed at the end of your hard day. I know many callers don't have a real girlfriend and they look to an online one to help them forget their miserable day. You can come home and after your dinner, give me a call to help relax you. You can tell me all about the guys and gals that made your day harder than it had to be, and how I can make it better for you.
Some callers haven't had a real lady in their life for a while and to be able to call me up any night and hear my familiar voice in their ear, it makes them feel comfort, comfort they may not be getting from anyone else in their life. Some may not have even heard the words I Love You in a really long time, and some of them may really like to hear that. I know how nice that can be to hear that when when you're about to orgasm, it makes it a much more personal and loving experience, and who doesn't love that?
Many into these sorts of calls with me may also like to have a nice conversation, they simply are missing the companionship of a lady, and talking even just general conversation, not sexy talk may be appealing to some. I am totally fine with that and would love to listen to you tell me all about yourself and feel as if I'm here for you, whenever you want me to be. I like knowing I'm the little oasis in the desert of their lives. I can't even count how many guys have told me talking to me is the highlight of their day. I like being a constant in their lives like that for them. Let me be your online girlfriend.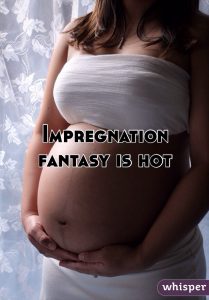 One thing I find many girlfriend experience callers enjoy that I do to is impregnation role play. It can add a level of intimacy to a call like nothing else. These are often more emotional, sensitive callers that are seeking more than just a quick get off by phone. They are seeking more of an online relationship and like to think of being as close to you as they can get, and what could be closer than having you carry their seed around inside of you for the better part of a year and giving them a baby that the two of you made together? It's a special type of call not all phone sex girls enjoy, but I very much like it.
Some into the impregnation role play also enjoy breast milk fetish another type of intimacy that can be sweet and nourishing, literally and figuratively for them. Big, milk filled titties that are fertile and full of milk that they are ready to feed on at any time for them, waiting to fill their belly with your own special kind of homemade nourishment and comfort just for them, right from your womanly titties. Engorged nipples leaking the milk they can no longer contain because they are so ripe and overflowing for them.
I'd love to be your virtual baby mama and have you talk to me about filling up my pussy bare and getting me pregnant and feeling part of you inside of me. I want your cum to flood my womb and give me your baby. I'll be your woman, and your woman alone, showing the world how much I love you that I'm carrying your baby, a part of you and me together. Would you like to fill me with your baby batter and watch as my belly swells and my breasts get bigger? All the better to titty fuck you with as those growing, billowy breasts surround your aching, throbbing cock you're pumping back and forth between them.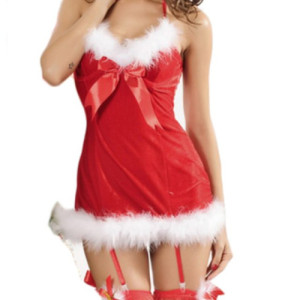 I pride myself on being a good girlfriend to my guy. He's a nice, romantic guy as well, so we are a good match. I wanted to do something sweet, so I got some sexy, Christmas lingerie, red satin with white feather trim, it is so cute! I put it on and wore nothing but a coat on over top of it and packed a nice little lunch for us and dropped into his office. I knew he had a good deal of privacy and he's one of the senior partners, so no one would interrupt him if his girlfriend dropped in for an unexpected little lunch.
I walked in and locked his door and removed my coat and I could tell by the look in his eyes, and the growing tent in his pants, that he liked what he saw. I unpacked the lunch on his desk, and we ate. He couldn't take his eyes off of me as he ate. He knew I was dessert! I said I thought he'd appreciate this little romantic gesture and he said indeed he did. After we finished, I walked over to his side of the desk and I straddled him in his office chair, my legs draped over the arm rests, the crotchless panties giving him full view of my exposed cunt. I reached down and squeezed his dick through his pants and it was hard as a rock and he quickly unzipped and slid it into me.
I gasped as I felt it enter me, I always loved how he fucked me and he grabbed me by the hips and I was grinding against his cock, my clit all stiff and my whole pussy soaked with my own juices. He groped at my breast and freed it from it's satin covering and popped the hard nipple in his mouth and he sucked on it and drove me wild, and I bucked up and down on him in his chair, hoping no one outside his door knew what we were up to. We tried to be quiet, but his chair squeaked a little, I doubt anyone would have noticed though.
I could feel him throbbing inside of me and we kissed each other passionately and deeply as he fucked me there and I could feel the first waves of orgasm approaching. I bucked and I squeezed my cunt muscles around him, milking him into me and I came on his cock. I then slid off of him and down to the floor and I took his still dripping cock into my mouth and licked my own juices off of his cock. I always liked being a little slut for him and doing that and I know he loved it. I sucked on his balls, as I slid his warm, wet cock up and down in my hand, I knew I could get a second load out of him if I worked it hard and it wasn't long until I did and I swallowed every drop out of him. He loved having me as his girlfriend since I was just as horny as he was and we fucked so much. He whispered in my ear how much he loved me and I thought he was romantic, as well as horny, always a good combination.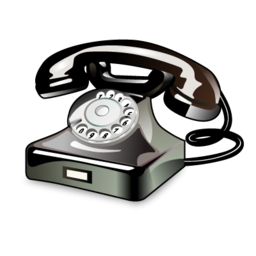 It's a sad truth that there are many lonely people out there in the world and they don't have much success with members of the opposite sex. Such clients are often looking for an online girlfriend of sorts. They come home to an empty house or apartment or condo and have no one there waiting to ask them how their day went and talk for a while and then have somebody to talk naughty with.
An online girlfriend isn't really there to have your dinner made or fuck you, but a comforting voice on the phone does have some value to many, especially ones that loneliness really bothers them. Some people just want to jerk off and that's all they call for, others really do get more personal about their lives and especially ones that have odder fantasies, they might not be comfortable sharing with anyone, you are there to listen to them non judgmentally and be there for them.
Some like to get into the I love you talk and even impregnation, which can be very lovey dovey and sweet, and it fulfills in them a need. I am happy and glad when ones turn to me for such comfort and companionship. Sometimes you can become overly attached to certain clients as well, and that further deeps the calls where they are looking at you as their online girlfriend. Some have even called me an online wife, now that's not that common, but it has happened. There's many reasons people call, this is just one sort of call.