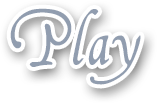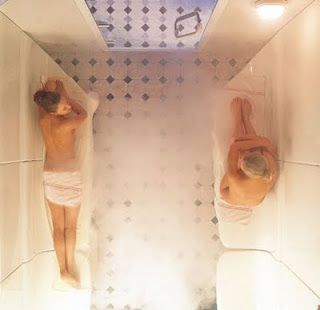 I was at a health club recently, I'd gotten myself a trial membership to see how it was and one of the first times I was there it was a bit deserted. Very few people in the club and the ladies steam room was totally empty. I went inside and turned up the steam and laid down on the bench and it felt so nice, I could just feel my pores opening up and cleaning themselves out. I had a towel wrapped around me, but seeing as it was empty, I removed it, no point in keeping it on really.
I laid there for a while, maybe 15 minutes and my mind started to wander and have some naughty thoughts about someone I've been fantasizing about and wanting. Almost absentmindedly my right hand started to wander down between my legs and stroke my pussy. It was wet. The steam in the room was so thick, it felt heavenly and I just lay there and leisurely stroked my clit up and down thinking about this man I wanted to fuck. All of a sudden I was aware of some movement and noticed another woman had entered the room. Christ, what if she'd seen what I was doing? The steam was thick, but my legs were open and up and my hand moving between my legs. I don't think she saw, did she?
I just lay still and tried to forget about it when I hear her say softly, "Don't let me stop you." I gasped knowing she'd seen me masturbating there. "Please, continue, I'd like to watch," she trailed off. I don't know what came over me, but I resumed masturbating in front of this strange woman and soon she was masturbating too, and I could see through the thick clouds of steam her hand moving between her legs as well. The steam was so thick we couldn't clearly see, but we caught glimpses, and both came at around the same time, our heavy breathing echoing in the tile walled steam room. I never did go back, but it was an experience to remember.