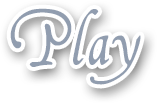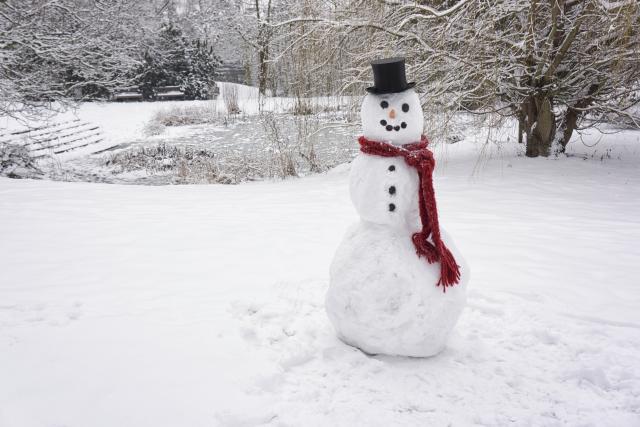 I love the wintertime, it's my favorite time of the year. I know most people don't care much for snow, but some of us love it and can't wait for it all year. My boyfriend and I made a snowman this weekend and had a lot of fun doing so, and afterwards we went inside and had some hot, buttered rum and some Christmas cookies I'd made. Christmas always has struck me as a romantic time of the year, and it's fun doing all the Christmas activities each year.
I bought a dark green sexy lingerie item at the lingerie shop I frequent and surprised my boyfriend by coming down the stairs wearing that and a Santa hat. He loved his early Christmas present and he showed me how much he liked it, with his fingers, his tongue and his cock. He laid me down in front of the fireplace and as the fire crackled away, we made love on the faux bearskin rug and he drove me wild. He is so good at licking my pussy, he peeled off that pretty lingerie and dove right down to my shaved cunt and gave her a French kiss.
After I came from his tongue working his magic on me, he climbed on top of me and slid that cock into my already juicy pussy. A few thrusts from him and I was ready for another orgasm. I squeezed my pussy muscles around his cock and bucked my hips upwards and it wasn't long until I came again all over his cock and he just kept pumping until he blew his sticky load right inside of me and filled me up. He asked if I minded if he had a little cream pie and I laughed and said no, be my guest, so he went back down and licked his load right out of my overflowing pussy and of course made me cum once more. I think this will be a good Christmas season.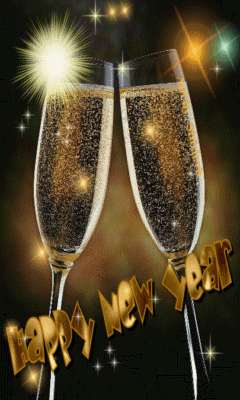 I went to a party on New Year's Eve. I'm not usually a party person, but would have been alone otherwise, so decided to go when a neighbor across the street invited me to theirs. I didn't know them that well, but they said there would be a lot of people there and I might meet some interesting people that were going to be guests. Why not, I wore a new dress I'd been given for Christmas and there were cars lined up and down the street as dozens of guests filtered in. I knew I could not have to worry about driving home sober, since I was only a walk down the street and could enjoy myself without worry.
Within a half an hour I spotted a handsome man and introduced myself to him. They had hired a piano player and he was doing a wonderful job and ones were singing along. I sing myself so I was singing along to the holiday songs and this piano player was quite a good looking guy and talented as well. I simply could not drag myself away from this baby grand piano and man playing it. I could only wonder how well he used his fingers for other things. I hadn't planned on staying that long, but of course he'd been hired until the party was over, so I decided to stick around. On one of his short breaks we enjoyed some champagne together and chatted a bit.
He seemed to like me as much as well and I mentioned I lived just down the street and maybe after the party was over he could walk down and have a nightcap with me, he seemed to like the idea, so when the party wrapped up we walked down to my house and I got ups some spiked eggnog and we sat by the fire and chatted a while, then he leaned over and kissed me. He reminded me a lot of someone I'd really liked a lot many years before and it was very easy to get close with this hot piano player very quickly.
I let him run his hand up my thigh and didn't stop him as he teased my cunt lips through my panties that were already getting damp. I parted my legs to give him better access to my clit. He soon found it and was rubbing it as we kissed deeply and I led him by the hand into the bedroom and laid him down on the bed and we soon were naked and I straddled him and rode his cock and was feeling it throb in my pussy as my tits bounced in his face. I squeezed my pussy muscles around his cock, milking him. I ran my hands all over his chest and stomach and I could feel him about to burst within me and I came all over his hard cock and was soon rewarded with a shot of his hot cum in my pussy. We lay down and caught our breath before he got dressed and walked back down to his car to drive home. I'm very glad I accepted the neighbors invitation, it was a happy new year after all.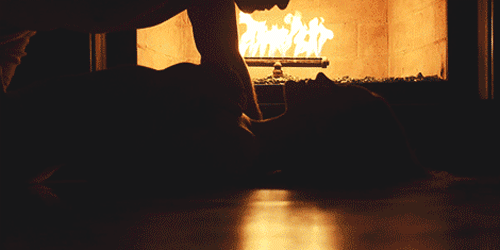 This past weekend I went shopping for a Christmas tree and I found some unexpected naughtiness at the Christmas tree farm. There's a farm just outside of town I've gone to for several years, I always liked the idea of having a fresh cut tree rather than some bedraggled tree at some lot in a grocery store parking lot that was cut weeks and weeks ago that's already starting to drop its needles. I drove out and there was already a lot of activity at the farm with families getting their trees and some single people like myself as well. There were a handful of strapping college boys helping with the cutting of the trees and tying them up either in the trunk or on top of the roof of the cars.
One of the college boys came over to help me once I'd selected the tree I wanted cut down and he was fast about sawing it down and getting it into my trunk and tying it in for the return trip home. He was awfully good looking and I couldn't help but smile at him and ask him his name. He told me and then I paid for the tree, but something made me ask him for his email address, I felt silly doing so, but I knew I didn't want to lose contact with this handsome boy. He blushed and wrote it down and gave it to me. I said I'd email him later.
I got home and a neighbor helped me get the tree into the house and tie it into position and then I set about decorating it. I then got some lunch and when I had a few moments I emailed the handsome young college student from earlier and asked him if he was free later that evening. He replied back within minutes saying he was and he'd love to come over. The house looked all festive from my decorating efforts and I welcomed him in and gave him a hot, buttered rum I'd made and we sat in front of the fire and I told him he was just so cute, I just wanted to get to know him better and he smiled and said he thought I was pretty as well. He leaned over and kissed me and we started to make out right here on the sofa in front of the tree he'd cut down for me only this morning.
There was a fire going in the fireplace and Christmas music softly playing in the background and we soon tumbled to the floor in front of the fireplace and undressed each other and made passionate love in front of the roaring fire. He was a surprisingly good lover for such a young man, a long, hard, thick cock and he knew how to use it. He licked my pussy very well and I adored every minute of it and I was dripping wet by the time he finally slid that dick into me. I gasped at his impalement of my pussy and he thrust and he thrust, as I had my legs wrapped around him and it wasn't long before I came all over that young, hard cock and he filled me up with a load of his cum. He said he had a good amount of time off before school started back up next month and he'd be pleased to spend more time with me if I'd like him to. I replied I'd love it, and look forward to hearing from him very soon for some more Christmas lovin'!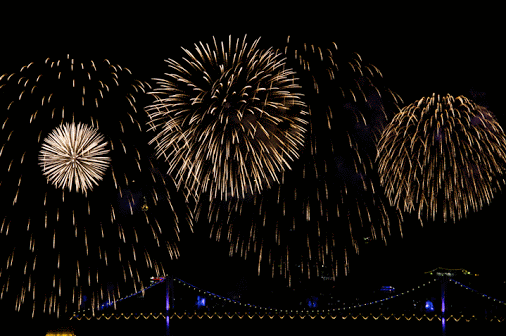 The other day was Canada Day here, as I am Canadian and it was on July the first, and I know you Americans have your fourth of July today. Well as part of the Canada Day festivities my boyfriend and I went to a park and watched a fireworks display. It was a large park with quite a large amount of people in attendance and a lengthy show of the fireworks. We had found a secluded area and brought a blanket and a picnic for a late dinner.
There was music being played by a live band for a concert beforehand and then the show of pryotechnics. We'd had a fair bit to drink with all the wine I'd brought and not long before the fireworks began I was feeling a bit amorous and reached over and kissed him and started to rub his cock through his pants which was already quite hard. I knew there was no way we'd make it home before fucking.
It was already dark and we were off away from the crowd and while we didn't get naked, I slipped my skirt up and pulled out his cock through his jeans and we were indeed fucking right there as the fireworks went off. I was on my back so I got to enjoy the display while I was being fucked! It was fun to orgasm and make as much noise as I wanted and not worry since the booming of the fireworks more than covered up my screams of ecstasy as he drove his dick into me and I climaxed there under the stars and the fireworks! I'm sure tonight many Americans will also be doing the same things at various displays across the country as well, have fun and don't get caught!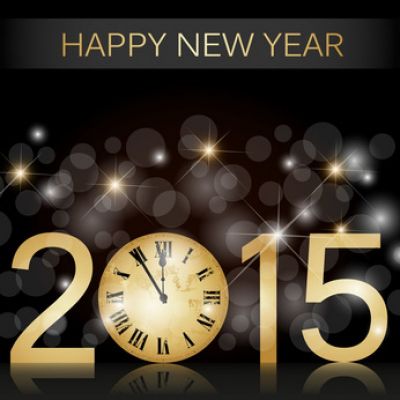 Are you going to be alone this New Year's Eve? It's not very much fun to be alone when so many of our friends and family have someone to ring in the New Year with. If you're feeling a little lonely, I will be here for you to talk to. Some guys get lonely on a night like this and reflective about the past year and of course they get horny too. Are those balls aching with the stress of the holidays and not having had enough time to cum?
I'd be happy to drain your balls and set you on a good path for the New Year! Many don't take the time to masturbate over the holidays with so many chores to do and errands to run. It's not doing anyone any good running around stressed without having taken the time to cum. I well recall one client that called one year before midnight and he wanted to cum at the stroke of twelve, and he did indeed do it when I gave him a countdown and told him to cum on command.
Maybe you're lonely and seeking a relationship for the New Year, even if you have one, many times your wives and girlfriends simply do not have the sex drive that you do and you feel the need for more. More orgasms, more variety. Lots of guys do turn to escorts or phone sex girls to fill that need. So if the clock is nearing midnight and you feel a little alone, I will be here to drain you if you so chose. Let me describe a sensuous blow job and a red hot fuck as you stroke your cock and cum for me.