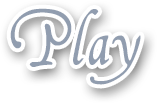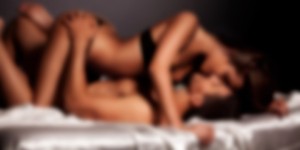 It was a family get together I had to go to and couldn't get out of when I did something I hope my boyfriend doesn't find out about. I cheated on him. I knew most of the people at this gathering, but a few I didn't know that had come along as guests. My boyfriend was out of town on business and wasn't able to attend with me, so I went alone. I caught up with the few relatives I liked, kind of ignored the rest, but there was this very good looking man there that had come with someone that was invited I didn't even know.
I wanted to find out who this handsome man was and went over to introduce myself. We hit it off instantly and talked about everything from current events to our favorite Woody Allen movies. I was very attracted to him and invited him home with me. He slipped out and my family didn't even notice we left there were so many people there. As soon as we got inside, he pushed me against the door kissing me hard and deeply. I could feel him hard against me and led him on a mad dash to the bedroom. We were undressed in a flash and on the bed writhing like animals. I felt no guilt at all fucking him in bed I fucked my boyfriend in only the night before.
I took his throbbing cock in my mouth and licked it and took it all the way back, gagging on it. Once it was fully hard, he got me on all fours and grabbed me by the hair and sunk that dick all the way into my dripping cunt. He was thick, it hurt a bit for a few minutes I was getting so stretched, but I soon became accustomed to its girth and was backing into him, wanting its full length inside of me. He groped at my tits a bit roughly and pounded my pussy mercilessly. It was kind of a rough fuck, but I was very turned on by it. He came inside of me right after I orgasmed and we lay there panting. He left soon after, there's no way my boyfriend will ever know about it, he won't know his girlfriend is a cheating slut with not a shred of guilt at fucking another man in our bed.