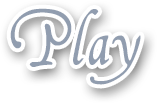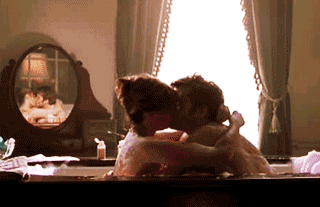 This weekend I had a very romantic one with my boyfriend. It was the first anniversary of when we met and I wanted it to special and sweet, and one of the things that we both love to indulge in is sex in the tub. All the hot water, bubbles, candles, it was very sexy and it's fun to get dirty right in the bath, so you can wash all the sticky away easily.
I'd made us a nice dinner and then afterwards I drew us a nice, warm bubble bath, I had the air conditioning on so the warm water wasn't overheating us or anything. I slipped out of my dress and my bra and panties and he got out of his clothes and we stepped into the big, deep, claw foot tub I have and we caressed each other under the water and kissed and washed each others hair, it was very sweet and romantic and then I straddled him and was riding his cock right there in the tub. Feeling his cock inside of me as the warm, bubbly water swirled around our bodies, my breasts made buoyant by the water under them and the sweet smelling bubble bath filling the air and making our skin so soft and fragrant.
He suckled on my nipples and thrust upwards so I could feel his cock against my clit as I rode him and we splashed the water a bit as we fucked and I could feel his breath on my neck as he fucked me, it was wonderful. Then after we came, we toweled each other off and went to the bedroom to continue the fun and we got even dirtier in there and were soon once again a sticky mess from our loving.