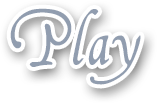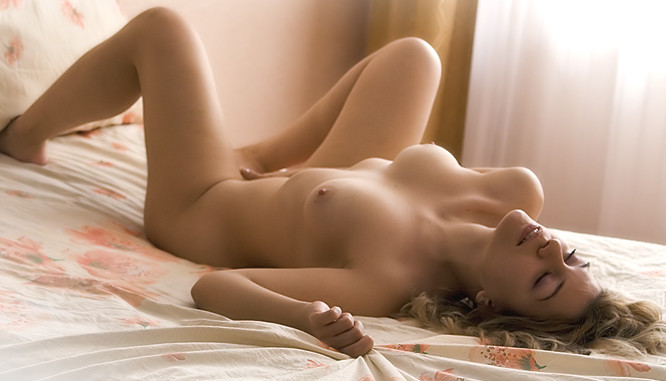 "Me Masturbating" – Me masturbating to two orgasms. A 16 min long recording.
I have always been big into masturbation, my entire life, and I was an early bloomer. Curiously reading my mom's Nancy Friday books on women's sexual fantasies after school and making sure I put the books back in their positions before she came home from work was one of my favorite after school pastimes. I have always loved to rub my pussy and make myself feel good, I used to read a lot erotica, now I do more writing of erotica than reading others works of it.
Lots of times I'd not only masturbate after school, but before bed as well, I was always so horny and lived in fear of anyone finishing out, but I managed to avoid detection and always had a high sex drive. The shower massager worked as well as fingers did. I've used a vibe on occasion, but it is my least favorite way to achieve orgasm. It's nice just to lay back on the bed and allow ones fingers to wander and tease your clit, move your juices around and just get all creamy and buck your hips up to meet your hand and allow yourself to go over that edge to ecstasy. I'm usually never satisfied with just one orgasm, I like a few.
My shaved pussy feels so nice after it's been freshly shaved, like it's just crying out for touching, it needs to be touched and caressed. I enjoy masturbating on the phone very much with my personal phone sex partners and listening to them enjoy themselves as well, it's always hot to know you're sharing that orgasm with another person, the joy is doubled to hear them cum and breathe hard and get aroused at the same time you are, but alas, they are not always available when I'd like to cum, so once in a while I still have to break down and cum alone, even if it's just a quickie, sometimes you need that physical release. I do very much enjoy to masturbate.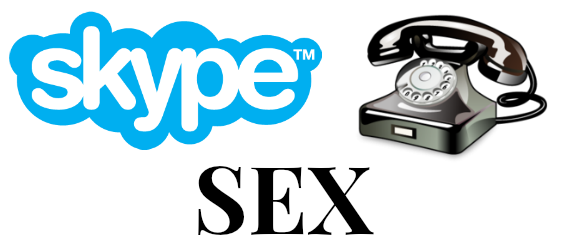 Some phone sex callers prefer to talk over Yahoo Messenger or Skype rather than an actual phone, I have no problem with that and am happy to accommodate such clients. Once in a while a client will ask if I will watch them during our conversation, while not a fan of that if they really want it I will. On my personal phone sex calls guys often ask if we can use Skype, and I'm not watching that, as I prefer a real phone, but for business calls, the clients needs are paramount.
Lots of guys into Skype phone sex like the idea of having both hands free to masturbate with, some just use the computer mic, others I've watched on cam have headsets on and look like airline pilots, hey, if it works for you, that's all that matters! One of my callers I watch on cam wears a ski mask, lol, people can be so paranoid it's hilarious, but if that's what makes you feel comfortable, go right ahead. People have different comfort levels I've found and you just have to allow for people's quirks.
I've often wondered if the inventors of Skype had any idea that so many people using their invention would be using it for masturbation enhancement and watching others and ones showing off on cam as they masturbated, I kind of doubt it, yet I'd bet a high percentage of ones using Skype are using it for some sort of sexual purpose. So if Skype phone sex is what you are looking for, I can certainly accommodate you!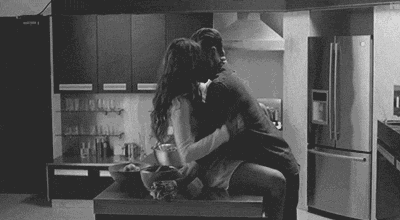 I get a fair number of deliveries from Amazon.ca, since I find shopping online so much more convenient than going to actual stores. There's been a new delivery guy on the route and he's been the one to deliver the boxes the last few times and I must admit, he's a hot one. He's in college and doing this part time to earn money for school. I've been drooling over his young self since I first laid eyes on him a few months ago.
I was masturbating the other night and all of a sudden who appears in my fantasy but this young delivery guy, I invite him in and ask if he'd like a drink since the boxes he was carrying were a bit large and heavy for just one guy to be carrying in and he gratefully accepts and we start to chit chat and all of a sudden I get up and start massaging his shoulders in my fantasy and asking him if that relieved any of the soreness he must surely have from lugging around those big, heavy boxes all day to people's homes. He said yes and I look down and there's a huge bulge growing in his pants. I am rubbing my clit with my eyes closed picturing that young cock as I unzip him and take it out and marvel at its size as I peel off my dress and straddle him right on the chair he's sitting on.
I sink down onto his hard, young cock and start to ride him and kiss him passionately and push my tits in his face and offer him my nipple to suck on, which he gratefully accepts. He picks me up and lifts me to the counter and starts to fuck me hard and fast, my legs wrapped around him as he buries that cock in my shaved cunt and I feel his balls slapping against me and getting all wet from my juices. We fuck fast and furiously right there and he soon cums into my pussy. We catch our breath and he soon leaves, but I know I will be seeing more of him soon when I get more packages delivered!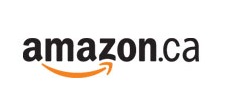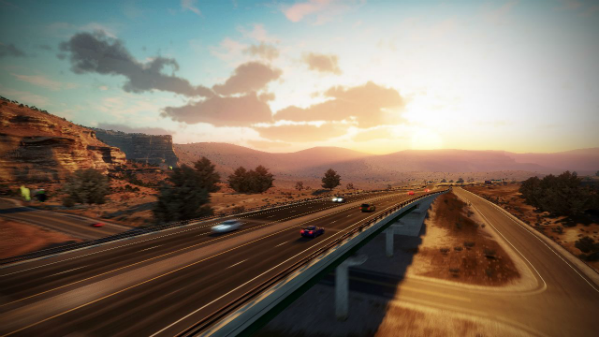 When I was younger, in my teens, I had a very good friend and sometimes we fooled around a little bit as well. Masturbating together and even touching each other and kissing. One summer she and her family invited me to their cabin, which was a few hours drive away. She and I were in the backseat and her father was driving and her mom was in the passengers seat. It was a long boring drive and her mom soon fell asleep in her seat and her dad was concentrating on driving, and it was dark and we were kind of bored.
All of a sudden I felt her hand sneak over to my thigh and start going under my skirt. I looked over at her and then up at her parents and thought this was not the best idea, what if her dad looked back, or worse if her mom woke up and saw what we were doing. She just grinned and I soon felt her fingers teasing me through my panties and I was getting wet, bad idea or not. Her fingers soon were under my panties and massaging my clit. Fuck it felt good and I leaned back and opened my legs wider for her to get batter access to my cunt and I could just feel her sliding those wet fingers over my stiff little clit while her mom was asleep a foot ahead of us and her dad was concentrating on the road clueless his teenage daughter was rubbing off her friend right behind him.
I had to bite my lip to keep from moaning and I was bucking my hips up to meet her hand but had to be a bit subtle in doing so, so not to alert her parents. I could feel the orgasm welling up inside of me as her curious fingers played with my pussy and I was afraid her dad might hear that squish wetness sound, but he seemed absorbed in his driving thank goodness, and I came biting my lip hard as she fingered me right there. That sure made the trip a lot more exciting than it would otherwise have been!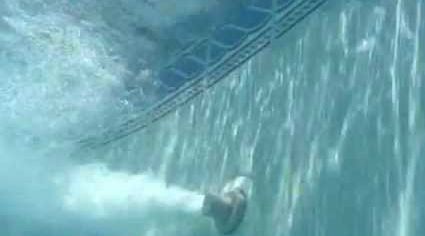 Summer is winding down, and it won't be too much longer until the chilly nights resume and one by one people will start to close their pools for the season this month, in Northern climates anyway. I was lucky enough last weekend to house sit for a friend of mine that wanted me to drop in to her home while she was away for a few days, turn on the lights, adjust the curtains, bring in the mail, so it looked occupied. She also told me to feel free to use the pool there anytime when she was away. I've always loved to swim, so I certainly did enjoy the pool nightly while I had the opportunity.
Most ladies will tell you they are no stranger to the wonderful orgasms that they can get from water, whether in the shower with the shower massager, the tub with the faucet, or in the Jacuzzi or tub with the water jets. I did nightly go over and swim in the nude, she had a tall privacy fence and the neighbors seemed to never be outside, so I felt free to go for a dip au natural and masturbate in the pool either right when I got in, before I got out, or sometimes both. It's very easy and relaxing to have an orgasm that's water induced, it requires no effort at all, you just stand there and either face the water jet and let it tickle your clit, or from behind is sexy as well, back up to the jet, bend over and have it hit your clit from behind, I love it.
I wasn't sure this one evening if her neighbor was on his deck looking over or not, it was very dark and he didn't make a sound but thought I might have seen the lit tip of a cigarette in the darkness as he possibly watched me, the pool was lit from under the water, so even though I didn't turn on the backyard lights, he'd have seen me via the underwater lights, and what a show he would have seen. He'd have known exactly what I was doing as I held onto the side of the pool and remained fairly motionless then all of a sudden whimpered in pleasure as my orgasm over took me. I will never know if he saw, or how much, but I will never turn down a chance to house sit for a friend with a pool.