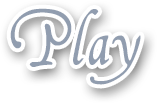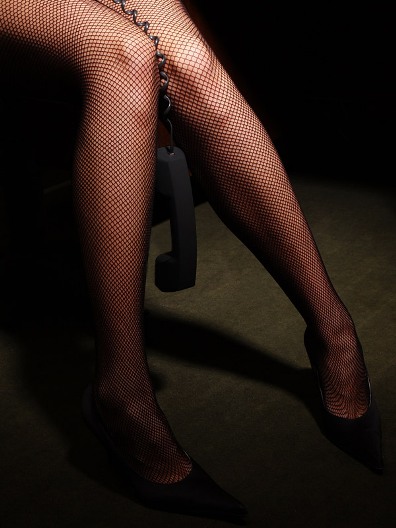 One of the things I like about doing phone sex for a job, is I can explore all kinds of fantasies over the phone I'd never get to in real life. I can talk about guys doing things to me and me to them I'd never have the courage to in my own life. I have been sexually adventurous in my real life relationships and I owe that in part to what phone sex has exposed me to, it has been very liberating for the most apart and allowed me the thoughts that I have to sometimes bring them up with lovers.
Some guys won't have anything to do with you if you are into phone sex or any sort of adult work, they think you're some kind of internet prostitute or something, like get out the scarlet letter now! They are not in reality, yet sadly more think like they do. I'm not an escort out selling my body, I'm just talking on the phone for fucks sake. Then you get guys that are a little too interested in the entire idea and think you're masturbating daily with dozens of guys and love the idea you're so insatiable and horny and they want a piece of that for themselves.
Some can accept it for what it is, just talking and exploring your clients fantasies and helping them the best that you can by whatever means that you can. Yes, you get emotionally involved with some of them, that's just an occupational hazard. Not common, but once in a blue moon, sure, it can happen. I will be their naughty little phone slut for them.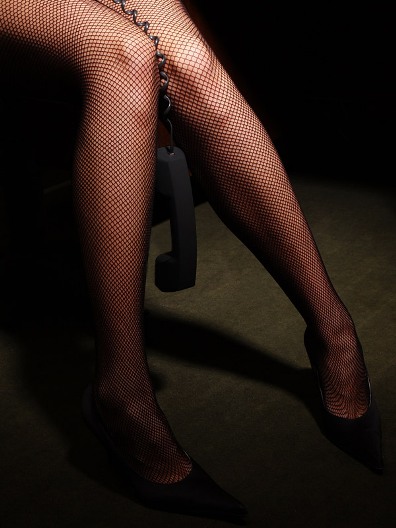 Not every guy calling up a phone sex line is looking for weird fetishes or crazy stuff, thank goodness. Some want just regular, run of the mill vanilla phone sex and or mutual masturbation. A suck and fuck call can be mind numbingly boring for some operators, to others, we like nothing better than going over the basics while you as you masturbate. Making your solitary experience just a little bit more cheery by doing for you what we can to get you off.
Most that call for this type of phone sex call are just looking for nice, tame sex. Some can even end up venturing into the realm of the girlfriend experience calls. One of my nice regulars that calls loves to start of with me sucking on his cock and a hand job and then maybe fucking my big tits. Then pinning me down and fucking me missionary as I wrap my legs around him all nice and tight and pumping him deeper into me as I squeeze his ass cheeks and then flip me over and start to pound me doggy style hard, all the way up to the balls. Grabbing my tits and squeezing them, pushing his dick in so hard and me milking it so good.
When he's feeling really naughty, he likes to talk about pounding my ass and driving me crazy fingering my cunt while he drives it in right when his cock is still all sticky from my juices. He usually cums at least 2-3 times on each call with not much of a rest in between. He likes to have a different position for each round, but he's not into anything strange or distasteful. Some guys have more extreme needs I know and we phone girls usually can satisfy those needs, but a nice, suck and fuck call is just fine for guys that like plain. There's nothing wrong with straight if that's where your interests lie.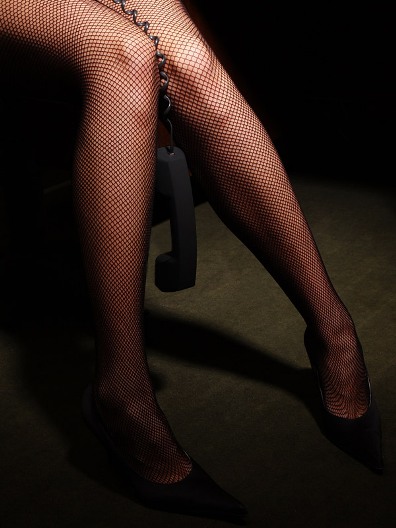 Who exactly is having phone sex? A cross section of society, that's who. Some people that are more religious and repressed will fall into having phone sex and other forms of online fun because it isn't actual sex and they feel less guilty about having phone sex with someone online when there's no actual penetration or body contact involved. For some it is the only type of intimate experience some have had with another person.
For many any type of masturbation is a riddled with guilt behavior to them they simply can't stop doing, so ones that venture into phone sex are the real rebels. You are actually listening to another person masturbate and them hear you, it's the next best thing to being there and actually fucking them. Even the most religious people get horny, no way around it. Phone sex may be as deep a connection as they can allow themselves to have with another person since to them unless you are married, sex is a sin.
People need to loosen up and understand being horny is no more shameful than being sleepy or thirsty, it's just a drive, plain and simple and needs to be met, not fought, not prayed it will go away and is a wicked sin. Phone sex is a good way to enhance your masturbation if you're not ready to take the real step towards sex just yet, for whatever reason. Calling a phone sex line can be a lot more satisfying than going on a real date, there's no guarantee you will get lucky on a date, but a phone sex call is a sure thing!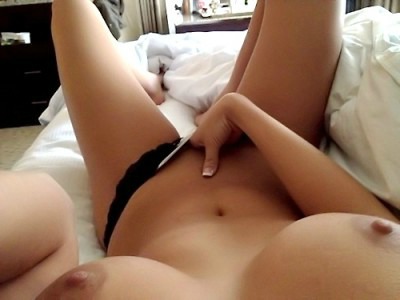 I had just ordered a pizza and hung up the phone when my boyfriend called all hot and horny and wanted to have phone sex. I said I couldn't as I didn't have enough time before the pizza delivery guy arrived. He said sure I did, so against my better judgment I decided to have a quickie phone sex date and pray I came before the pizza arrived. I said I didn't have time to get into bed, so I'd just sit there on the edge of the chair and masturbate that way.
My boyfriend has such a sexy voice, and I was kind of horny anyway and was considering calling him after I ate anyway to get off with him. I hadn't cum in a week and was really throbbing. I could hear him breathing so heavy and moaning so sexy and I was stroking my shaved little pussy, feeling that slippery wetness and driving myself wild with my fingers. My nipples were hard and I could feel a hell of an orgasm welling up inside of me. I was just bucking against my hand, working my clit so hard and fast and sliding my fingers in and out of myself.
Well as it happens so often, I lost track of time and I was not even looking at the clock and I started cumming and I literally yelled out, "I'm cummin'!" as I was having phone sex, and I'm mortified to say as I was in the throes of my orgasm the door flew open and the pizza guy was there and he dropped the box and his jaw dropped. I stared up speechless and all he could stammer out was, "You said come in!" He turned beet red and said, "no charge lady!" and ran out the door. I was mortified and my boyfriend who came at the same time I did was asking what was happening and I explained and he burst out laughing and said he was coming over.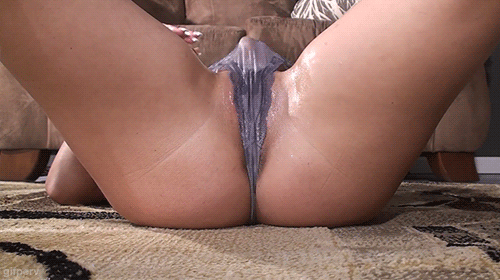 A friend of mine was going on vacation for a couple of weeks and asked me to stop in daily to feed her cats, bring in the mail, turn on the lights, etc, to make it still looked lived in and I said fine, I didn't mind. She didn't live far from me, and I could stop by on the way home from work. I was a bit bored one night, and I did something I shouldn't have done. I went snooping, I wasn't looking for anything in particular, I just wanted to see what I would find. I found her porn collection , which was a bit wilder than I'd have imagined.
I looked through it and one of the titles piqued my curiosity a bit and I decided to go and watch it, I knew she wouldn't be coming through the door, so why not. I got quickly aroused as I watched the woman on the screen and two men that were fucking her and treating her like a total whore and I took off my jeans and laid down on the floor in front of the big screen t.v. I was watching it on and I started to rub my pussy as I watched the action on the screen. My pussy was so wet as I watched it. I didn't really watch porn, so it wasn't something I was desensitized to.
I made myself cum a few times and then put the DVD back where I found it and left. I felt like such a naughty bitch, masturbating in someone's home like that. No harm was done, but still, I shouldn't have been looking through her things or done that. I actually masturbated again when I went home, I was still horny from having watched it. I teased my clit and spread my wetness all over my cunt and I quivered as I came thinking about what I saw in the porno, the woman getting fucked and gagged by both cocks at the same time, I kind of wish I too could have such an experience some time. Maybe one day, you never know.