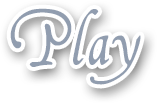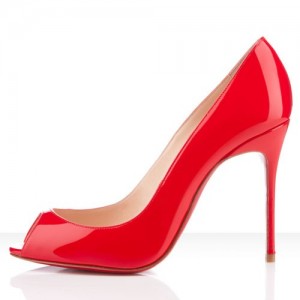 When I started seeing this man I'm seeing, I'd noticed him glancing a little too often at my feet, but I just thought he liked the shoes I was wearing, so I didn't think a lot of it, but after dinner one night at a nice restaurant in a mall, he asked if I'd like a little treat and I wasn't sure what he had in mind, and he said he'd like to buy me a pair of shoes. What gal is going to turn that offer down? So of course I said yes, I'd love some, and he led me down to this fancy shoe boutique and told me to look around and pick out any pair of shoes I wanted and he'd buy them for me. I then began to think he might have a foot fetish.
I found a lovely pair of red pumps that would go with a new red dress I'd gotten myself a few days before. He loved them, so much, as we were at the cash register I was sure I saw a telltale bulge in his pants. I giggled at the idea. Once he took me home he wanted to see me in the shoes, so I walked around in them and he asked me to site next to him. He hiked my feet up to his lap and took off the shoes and started to rub them sensually, it was sheer heaven how it felt.
He then unzipped his pants and wrapped my stocking covered feet around his cock and began to fuck them, I can't say I minded, he was just kind of doing it to my feet, I didn't really have to do anything, he just cupped them around and pumped his dick and then he picked up one of the new shoes and shot his load on the top of the shoe, I was a bit surprised, but he wiped the cum off with a tissue and no harm was done. He then looked sheepishly over at me and said he'd been doing that since he was young on his mom's shoes and it had continued on when he got girlfriend's, he just loved feet and shoes and he hoped I didn't mind. I said no, use my feet or shoes anytime you want. We then headed into the bedroom and fucked the rest of the night.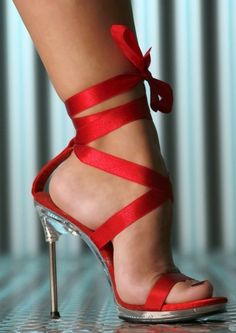 I've been seeing someone new and he told me he has a foot fetish after the first few dates. He gave me a beautiful pair of high heels as a gift and I said that was very generous of you, and he replied they were just as much for him to enjoy looking at me wearing them as for me. He said he'd always had a thing for pretty feet and when he saw mine when he met me and I was wearing those open toed pumps, he knew he had to feel those feet curled around his cock.
After our first date, he asked if he could massage my feet. I'm not about to turn down a foot massage, so I said go ahead. I was in absolute heaven as he rubbed and kneaded my tootsies. I've never had a finer foot rub in my life. I grinned since I knew he was enjoying it too, since I could see and feel his cock getting hard through his pants. I started to caress my foot over his growing bulge and he closed his eyes and winced with pleasure. He took his cock out and I gripped it between my feet and glided it up and down for him, smoothing the pre cum all over his throbbing, hardened dick.
My perfectly pedicured toes slid easily up and down his shaft as he groaned in ecstasy and I squished his balls with my toes. I'd only ever given a foot job once before years ago to another boyfriend and he'd enjoyed it too. My feet were sticky with pre cum, all slippery as they stroked him faster and faster as I worked that cock and he was getting closer and closer to blowing his load all over my feet. With one huge groan and grunt, he deposited his load all over the tops of my feet and it dripped down between my toes. After the fantastic foot massage he'd given me for over an hour, I really couldn't begrudge him some pleasure. It was fun, I think a new pair of heels with my name on them will be awaiting me tonight!