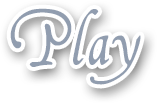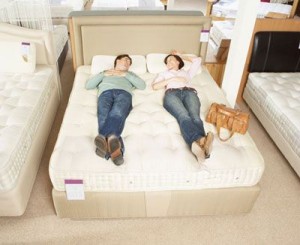 I finally went and bought a new mattress last week. I'd been looking forever and finally found what I wanted. I went to this outlet store and the store was nearly closing, I was the last customer in there and there was a handsome man that was the salesperson. I called him over to ask about this one model and he told me to lay down and roll around on it to make sure it was the right model for me, and I knew it was. He told me when another person got on, I wouldn't even be able to tell due to the construction of it, and to demonstrate he got on beside me and I really didn't feel any movement as he did.
We lay there together and talked about the mattress and beds and just chit chat as there was no one in the store and he'd locked the door so no more customers would wander in. We rolled and faced each other and he was so handsome, I just leaned in and kissed him. He seemed a bit taken aback, but soon was returning the kiss and pulling me close to him. I couldn't believe I was laying her on this floor model bed and making out with the salesman!
He reached over and cupped my breast as we kissed and it didn't take me long to reach down and caress his cock and begin to pump it up and down. I wanted to fuck him and pulled up my skirt and pulled down my panties and guided him into me and we fucked right there on that bed. Our tongues intertwining and my legs wrapped around him as he pounded me right there on that mattress. I'd never had a shopping experience like this before! We ground against one another and soon came loudly and lay there catching our breath. It seemed kind of surreal actually. We straightened our clothes, I ordered the bed I wanted and it was to be delivered the next day, I paid and left. I think he might just be the one to come over and help set it up, we shall see!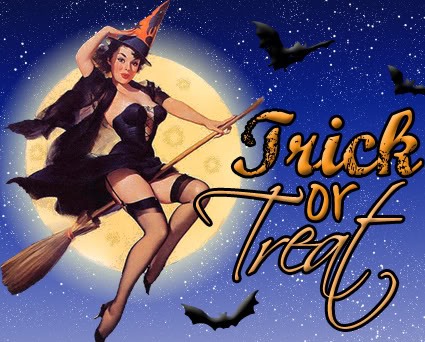 A friend of mine invited me and my boyfriend to their costume party this coming Saturday night, Halloween, so this week we went shopping for some sexy costumes and the place we went to was out of town, in Toronto, and quite a large store, and needless to say it was bustling the week before the big day. There were dozens of people inside the large store and the few clerks they had were run off their feet.
We found a couple of nice ones, I'm going to be a sexy witch, like Elvira, and my boyfriend is going as one of my personal favorites, Zorro. I actually got so turned on seeing him in that black, satin costume I grabbed at him in the dressing room. There was so much activity going on, I knew no one would notice if we were longer than expected back in the dressing room. I could see the outline of his throbbing cock clearly in the tight satin pants and I wanted to tease him, so I reached over and started rubbing his cock through the fabric.
It wasn't long before I was sitting on the little chair they had in there and sucking him, pants around his ankles. I bobbed my head up and down on that shaved cock of his and cupped his balls, and my pussy was soaking wet, I could feel it. It wasn't too much longer until he blew his load down my throat and we quickly got our things together, got the costumes and went back home, where he fucked my horny little brains out.