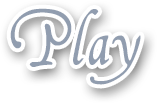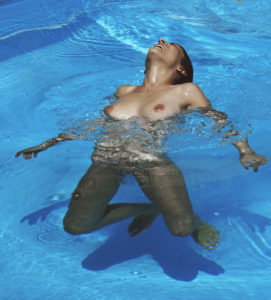 Now that summer is in full swing, my condo has the pool open and I love it, I've always loved to swim, especially in the nude. I thought I was alone the other day and was swimming nude when my neighbor came out and he could see me naked in the water, he seemed a bit embarrassed by it, but I always found him fun to tease and he turned around as I got out and wrapped a towel around myself and laid on one of the chaise lounges. He was wearing trunks and then got in the water without saying anything. As soon as he went back inside I opened my towel and was laying there totally nude and I knew he was watching me from the window, I giggled to myself as he did.
Later that night when it was dark I went back out for another nude dip and I always enjoyed masturbating by getting right up to the pool jets and letting that water hit my clit, but my back was in the direction of the door, so I couldn't see anyone, and I was moaning away as I let the water hit my clit and I came hard and I turned around and he was standing there. Now he hadn't seen anything of course since it was dark and I was under the water, but from my sounds and moans, there's no doubt what I was doing. I got out and walked past him and smiled as I grabbed my towel and wrapped it around myself and went back inside. The poor guy was practically blushing at my antics.
That night he went out to the pool and was sitting on the edge with his legs dangling in the water and I got in the pool and swam over to him and reached in and got his dick out and started to suck on it. He didn't stop me, I moved my lips all up and down that shaft and he was breathing so heavy as I sucked on him and cupped his balls. He had his hand on the back of my head and was really pushing on it for me to take his full length of it. I swallowed his load and then swam away, nude, on my back, grinning at him. I do love the summer and swimming and teasing my neighbor, it can be so much fun.