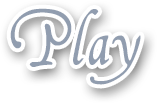 Published
October 23, 2017
|
By
Sharon

I love young guys, I always have, especially as I've gotten older and grown into a full fledged MILF. Well the neighbors next door have a son that just went off to college a couple months ago. He just turned eighteen this past summer, and I've been eyeing him for a long time. He used to mow our grass and I'd watch him out the window and get all hot and bothered as he'd mow the lawn without his shirt on and get all sweaty. Well he came home for the weekend last week and I was watching him rake the lawn since some of the leaves are coming down now.
After he finished, he went inside and my bedroom looks right across from his, and I could see him undress and get ready for a shower, then come out when he was done. I was just watching him and he had only a towel wrapped around his waist. I saw him answer his phone and sit down on the bed, and he was facing the window. What I didn't expect was to see him pull back his towel and start rubbing his cock as he was on the phone, then I realized he must be having phone sex since he was masturbating. I was mesmerized watching his stroke his young, hard cock right there in front of the window almost as I watched. I don't think he saw me.
He rubbed his cock so slowly, teasing himself and I couldn't help but get turned on. I grabbed a pair of binoculars I had nearby and started watching him up close. All of a sudden he looked right up and me and smiled and continued to rub his dick. I didn't stop watching he knew I was watching and his slicked up cock was so rock hard, and he continued to talk on the phone and have phone sex with whoever he was talking to, it was very hot and I wanted him to come over and fuck me so badly as I watched him, he is so sexy. Not like my balding, dud of a tiny dicked husband.
Published
August 28, 2017
|
By
Sharon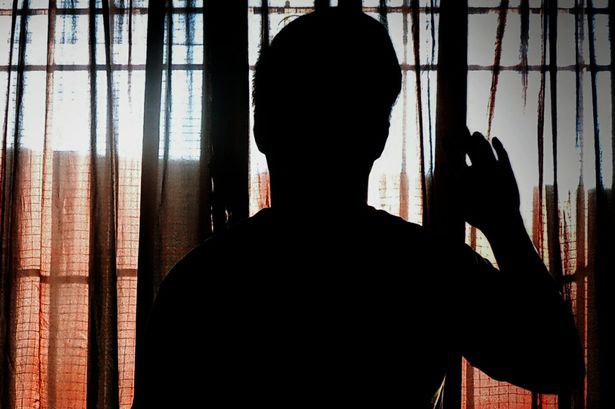 Last night I was working the phone lines as usual, and this guy calls up and I thought it was just going to be a regular suck and fuck call. He was quite worked up when he called and I asked what was going on and he said right then as he was talking to me, he was watching the neighbors fuck through the window. He was standing in his living room in the dark, he'd been walking through the room to go tot he kitchen and he say their light on across the way and glanced over and he said they were going at it right in their living room with the curtains open.
He immediately got horny, he said he'd watched her suck him off and he got hard watching it, their window was only around 10 feet across the small yard and he stood there in the dark and they were all hot and heavy and he got so worked up he decided to call me and give me a play by play of their action as he stroked his cock and watched them fuck right there. She'd stood up after she sucked him and bent over a chair and the guy was fucking her from behind as he grabbed her tits. My caller of course was masturbating as he watched, stroking his cock in time with the guy's thrusts into the woman.
They of course had no clue they were being watched as my caller was talking to me and masturbating watching them. I could hear the arousal in his voice as he was rubbing his cock and telling me he saw the woman getting her pussy pounded and the guy came and it was dripping down her thigh. She then had the guy on the floor in front of her and she sat on his face as he licked his own cum out of her as she rode his tongue. He then came as I spoke to him. He was asking when they might do it again, and I replied if he'd been living next to them all this time and never seen it happen before, it could very well just be a one time incident he caught them in where they forgot to draw the curtains. He had a good orgasm though, that's for sure!
Published
July 3, 2017
|
By
Sharon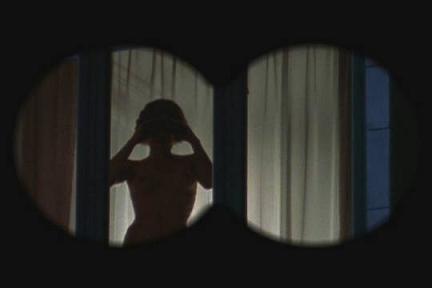 I've always enjoyed looking at people during their private little moments when they didn't know they were being watched. I always understood the guys that drilled holes in the girls change rooms so they could watch them and get all aroused by them. It arouses me as well. I live in a condo that is surrounded by several other condos. Recently I bought a telescope. I can promise you it's much more entertaining observing people in their own environments than any t.v. show.
I saw a woman last night that was having phone sex. At least I assumed she was having phone sex, as she had a phone to her ear the entire time and was masturbating. I felt a little naughty watching her, but it was fun peeking in on another's secret world they had no idea someone hundreds of feet away was watching. It really would behoove people to close their blinds or curtains. It amazes me how few do, they think no on can see in at them, yet ones can and do watch their private goings on. I watched her undress in front of her mirror, all the while talking.
She slowly caressed her breasts and made the nipples hard before she even took her bra off. She slid her hand down her stomach and toyed with the crotch of her panties with her fingers before sliding them down and off of her body. I think she was doing as the person on the other end of the phone told her to do. I saw her get on the bed nude and fuck her own hand. I was quite aroused as I watched her and touched myself at the same time. I'm very glad I got the telescope…It's proven a most entertaining diversion.
Published
October 20, 2014
|
By
Sharon
To me, watching others that do not know they are being watched has always been a very sexy and naughty thing to do. I was a bad girl lately and watched something I likely shouldn't have but it turned me on so much I couldn't stop myself.
I had forgotten something in my car and went out to the driveway to get it before bed and I happened to glance over at my neighbor's window. I saw the blue flickering light of a t.v., and then I saw what I thought looked like a naked woman walk across the room. It was dark out and I looked around to make sure no one could see me before deciding to walk over to their window and see what was going on. My neighbor was a handsome businessman in his 30's, and I assumed if there was a naked woman walking past the window, I might get to see him naked too. I was right. I tiptoed over and peeked over the window, and I'm sure they didn't notice me, they were busy doing other things…
I saw the naked woman kneeling on the floor in front of him, he was also naked, and she had what had to be a 9 inch cock going in and out of her mouth. I could see the wetness from his cock glistening with the lights from the t.v., the only light in the room. She was fingering her pussy with her right hand as she worked her left hand up and down his shaft while working the large, bulbous head with her tongue. I was getting very turned on watching them. She slurped and she sucked and he had his hand on the back of her head pushing it up and down on his cock. I could feel myself getting wet. I again looked around to make sure no one could see me and I reached down into my jeans and panties and started rubbing my clit in time with the woman. I watched for around 10 minutes when he pulled out of her mouth and shot all over her tits. She soon tensed and came herself and I did as well. Fuck it was hot.