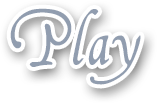 Well I had an interesting experience tonight, a client I like very much likes if I watch him on cam. That's not something I do often. Very few people are anyone I would watch, even for money. I know many girls have watched thousands of guys, but I just do not. When I started I watched maybe a dozen and it bothered me, was mentally damaging, you have no idea the things some guys do, and I've watched less than a couple of dozen. The one with the 14, yes 14, inch long black dildo was the straw that broke the camel's back for me.
However I like this client and he is quite normal, that I have concluded at this point anyway, so I agreed to watch him, and have a few times as we talked. This one night however he said he'd be back in a few minutes and I assumed he'd return to the computer shortly, well I was surprised when he set the computer down, turned on the cam and proceeded to have a shower as I watched him on the cam through his clear shower doors! That I wasn't expecting. I must admit I smiled at this unexpected act, it was so unusual and yet amusing at the same time, then he dried off, got out, carried the computer back into the bedroom, get into bed and then masturbated as I continued to watch him.
He stroked his cock as he listened to my voice and I watched him, and he told me how much pleasure and enjoyment I'd brought to him and how much I turned him on, it was very flattering. Someone has to be special for me to consent to watch them, believe me. He said he liked to be "unique for me", which he certainly was with his shower. I wonder what is next, we will have to see.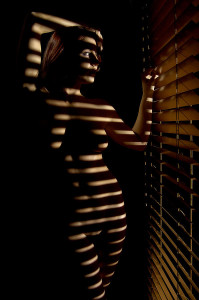 What can I say, I love to be watched. There's some new neighbors that have moved in next door, and I took notice of the husband as soon as they moved it. He's around 35 and handsome, really good body. The wife seems nice enough, but looks a bit prudish if you ask me. The other night I was getting out of the shower and I was nude and drying off and got out some lotion to smooth all over my body. I didn't think a thing of it, my blinds were open a bit and I saw movement.
I looked out them and saw him watching me from the window across the path between our houses. I don't think he saw me look though, so I just pretended I didn't see him and went on with my routine. I slathered lotion all over my arms, shoulders, and lingered on my breasts, tweaking my nipples. I could see him out of the corner of my eye through the blinds watching me. I'd bet money he was masturbating as he looked, so I decided to tease him.
I started rubbing the lotion up my legs, starting at my ankles and working my way up my calves and thighs, and then I made sure I spread my legs wide as I sat on the edge of the chair in front of my dressing table facing the window and went all over the inside of my thighs and finally my pussy lips. I spread them open and started working on my clit with my cream covered fingers. I could feel his eyes boring into me as I played with myself in view of that window. I bet he came watching me…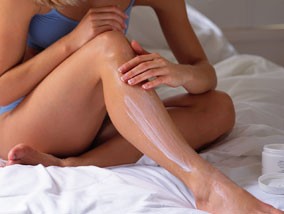 Now you'd wonder how a man could get hard watching a woman apply lotion to her body, and yet it happens. I have spoken to a few different men with this fetish in the last few months. One was so aroused watching women do this, even to something as innocent as their hands, he bought a bottle of lotion in a dispenser and placed it on the corner of his desk so ones going by in the office would take a pump of it and rub it on their hands.
This caused him a great deal of sexual excitement. He has asked his various lovers over the years if he could just watch them apply lotion to themselves as he masturbated and of course as it's such a mild and innocent request, what lady would deny her man as simple a thing as watching them apply body lotion to themselves? Most would certainly do it as asked as it's a small thing to make another person happy and do it.
Rubbing lotion to warm it between your hands and then slowly and sensuously stroking it up and down your arms, legs, stomach, hands and feet. Hard to believe some guys would be cumming in their pants at that, but some are, believe me. It's a harmless, innocent fetish to be sure. Almost an old fashioned one. You can imagine a guy seeing his mom applying lotion and thoughts wandering and getting worked up and horny. Guys can get worked up over the most normal, everyday things it's astounding really. But I'm here to help them as long as they want to talk about them!