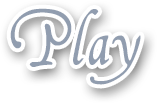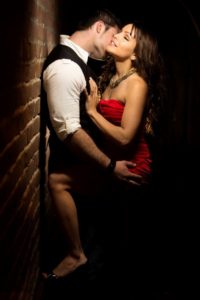 I hardly ever go to bars, it's just not my sort of environment, but when a couple of girlfriends of mine dragged me out to a new hotspot that had a band playing they wanted to see, I decided to go, I hadn't been to a club in a few years and getting out might do me some good, so I went with them.
We arrived and were seated not that far from the stage and ordered our refreshments, I love pina coladas, so I ordered an extra large one of them with a wedge of pineapple in it. The band was ok, the lead singer was very attractive and I was giving him a good going over with my eyes the whole time he was on stage. He had a nice voice and the songs were ok. After the performance was over though, I thought we'd be headed out and got up to go, but my friends had wandered off to mingle and the lead singer came over and introduced himself to me and asked if I'd like the music, I said yes, but I thought I'd best be going now. He asked me backstage to talk for a few minutes, so I agreed.
We actually stepped outside, because even with the club air conditioning on it was stuffy. We stepped into the night air and he said he found me very attractive and he pressed me against the wall and kissed me and he was a good kisser. I let myself go and really kissed him back and I soon felt his hand up under my dress and I didn't stop him, I felt like a bit of a slut, but I just wanted to see how far this would go.I could feel his fingers slip into my panties and tease my clit and I was already wet when he touched me.
He rubbed my clit in little, tiny circles and it felt great, I reached over and got his cock out of his pants and started to jerk his cock off, I couldn't believe I'd just met this man and we were already getting each other off like this. The alley was nearly dark, no one could see us and we were pleasing each other with our very busy hands and I soon came and he did as well. He gave me his card, but I doubt I'll ever see him again, it was just one of those spur of the moment things!