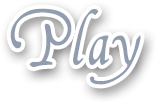 I know many of you boys like to drink, and of course you ALL love to masturbate. I have one guy that calls me that's a bartender and I watch him on cam. He has kind of an unusual habit. He cums into a shot glass, then adds the contents of the shot glass to a drink he makes. He likes to make pina coladas, and toss in the cum from the shot glass.
It takes all kinds, I tell you. I'm used to seeing guys cum into their hands and licking it off, licking pre cum off of their fingers, but the blender drinks with cum in them, I guess bartenders think of all sorts of unusual recipes. I'd love to know if any patrons he's not fond of have been served the cum coladas! I will never know, I'm too afraid to ask!
He also told me how he sometimes masturbates in front of a mirror, shoots his load on the mirror and licks it off of the glass. I will have to ask him to do that the next time I watch him on cam.
He's sent me pics of him doing the mirror thing, but I can't wait to see it myself. So many of you little masturbators that call me are cum lickers. Have been for years from what most of you tell me. Drinking it, licking it, lapping it out of pussies that you have cum into, you little cum guzzlers just can't get enough of your own spunk. Can you now……..