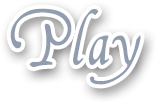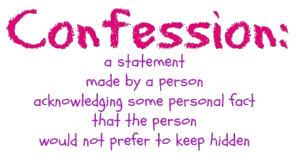 Some would ask why would a gay man be calling a female phone sex operator? That is a good question, but after many years as an operator, I think I can understand it somewhat. Some people have no one to talk to about private things. They may come from a religious family where being gay is just not an option and ones that proclaim they are gay are viewed as sick and sinners and they could never tell this to their families or some of their friends if they too are conservative and view homosexuality as some sort of sickness.
I cannot even count over the years how many men have called and confessed they had same sex experiences and had never told another living soul and it was a great relief to be able to tell someone, in all the gory details, what went on and how much they enjoyed it and have thought back on it. Many will relate experiences that happened decades ago that they have been carrying with themselves all these years and not shared because they worried how ones might react and that it would come back to haunt them. Not just ones with same sex experiences either, but some callers that have done things that may not be exactly legal shall we say and have never told anyone what they did and it's a great relief to share that with someone neutral.
So many will talk about fantasies and ask me if it makes them gay, or do I think they are gay or bi. Sometimes I do think they are, but living in denial of sorts. It's very difficult for most of them. One wants me to play mommy that is accepting of him sucking cock, since in real life he knows his mommy wouldn't be accepting of such a thing, so at least in his fantasy it's a way for him to work through it. Sexual confessions work in many different ways, and I am happy to listen to your secrets and concerns.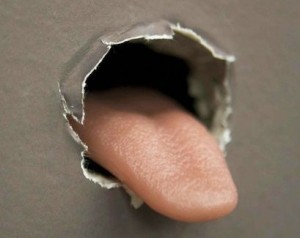 The other day a caller needed to confess something he'd done there was no way he could tell his wife about. He'd been craving cock, he always went on about sucking cock in his fantasies when he called, but the urge was too overwhelming and he finally went to a glory hole and did it. He was too shy to go to a gay bar and see someone face to face, so he decided on an adult bookstore on the outskirts of town and waited in a booth and it wasn't long before a cock came through the wall. Who's cock, he had no idea, but it was a cock and he wanted to suck it.
He told me how he nervously held it in his hand and it was as hard as a rock, and he'd never touched another man's cock before, but he'd been wanting to for so many years, it didn't seem at all unnatural for him to do so when it came through the wall to him. He looked at it and saw the first few drops of precum leaking out of the tip of it and he reached down and tentatively licked them off. He'd tasted his own before and said this wasn't much different and he liked it, then slowly opened his mouth and started to sort of French kiss the cock and take it in his mouth. He took as much of it in as he could, he estimated it was around a seven inch cock and fairly thick.
It seemed second nature to him and he licked and sucked and slurped at it and moved his lips up and down just like he himself enjoyed and the cock thrust in and out of the wall and down his throat and it wasn't too long until he had his first mouthful of cum from another man. He'd tasted his own, but never that of another man and he didn't know whether to spit or swallow, so he just swallowed it and said he felt a little embarrassed, but aroused unlike any time in his entire life at the same time. He thinks he will be returning there next week and get some more cock, a trip to the glory hole, nothing like it for a genuine cocksucker.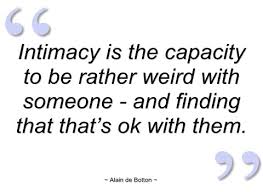 What does it mean to be truly intimate with another person? Is it fucking them? Baring your soul to them? Intimacy means different things to different people. To some it is merely physical. I have some callers that without a doubt I feel they are being intimate with me in a way they simply cannot with others. Not their wife, their girlfriend, their therapist. It's a special relationship some phone girls have with their guys that call for intimate phone sex.
They will reveal thoughts, fantasies, secrets that they never have to anyone. Ones that will tell me about a long ago same sex encounter they never told anyone about. In many way phone girls are the sexual confessors to some callers. I can understand many not being able to tell their wives about their secretly wearing ladies lingerie and makeup on the side, any same sex encounters, all kinds of fantasies. Even something as simple as a guy wanting a golden shower, he told me he went to an escort for that, his wife wouldn't ever consider such a thing, so no point in asking. The same for some that want anal, it's never going to be on the menu with wifey, so they go to an escort for it or just masturbate and think about it and tell me about it.
Some want an emotionally intimate call and want to have me tell them I love them and that's totally fine. Ones will call that haven't had sex in decades and simply have not heard those words, these are all different types of intimacy they are sharing with me and it's an honor in some ways to be entrusted with their confessions they haven't shared with anyone else. I am here for you.

One reason many men call a sex line for is to tell me their secrets they cannot divulge to their wives or girlfriends. One of the most common ones they share with me is that they either have been involved with another man or currently are. Ones that are married, often in sexless marriages, have found comfort not in the arms of another woman, but with another man. They may have had secret same sex leanings all their lives, but denied them. Then one day the urge overtakes them and they can no longer suppress it.
They look and find someone online, and meet in some clandestine location, I've heard everything from hotels to Home Depot store parking lots in the backs of vans. All kinds of risky encounters these men subject themselves to in their quest to quell their desire for cock of another man. Some are just random, unsafe encounters, fleeting and dirty. Others do develop into long term arrangements with both men with families wishing they could leave and be with their new found boyfriend who's been everything they've been looking for, but are now afraid to leave their wife and families for, so they continue to have an affair on the side.
So many men I talk to have had same sex encounters, even if it was decades ago, they have carried this with them their entire lives and often think back to it as they masturbate even many decades later. Many want to have such an encounter again, but are afraid to do so, so they make do with gay porn they watch online as they masturbate. I am here for you to talk to if you have such a situation in your life and you have no one else to turn to and talk about it.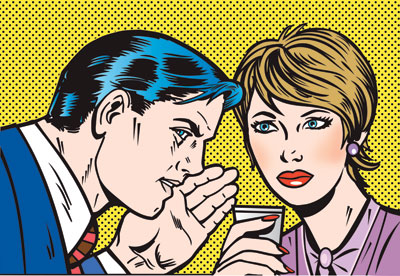 What is a sexual confessional call you may be wondering? Well, some men call for other reasons than just to masturbate. Many have no one to talk to, especially about things of a personal nature they may not wish to share with friends or family members. Things they need to discuss, but don't wish to go to a professional about, so they find girls like me to unburden themselves with.
I have had men tell me about their same sex experiences, their secret habit of dressing up in ladies lingerie, all kinds of different things they just need to share but can't with ones around them. I enjoy listening to others problems and help as best I can. I guess it's the frustrated psychiatrist in me coming out that I feel I can counsel them and provide them with sound advice, or for ones not seeking advice, just a friendly ear to listen to them.
It must be difficult to have such desires or experiences you'd like to share with someone, but the thought of talking face to face with a psychiatrist or psychologist is something they would never do. Many have what many would term deviant desires they'd be afraid to share with a medical professional that might be writing things down in a chart for who knows who to study and keep on file.
Even if there's nothing deviant about their desires, they may come from a close minded family or not have open minded friends that they can share their experiences with. I understand and am here for you to discuss your problems, desires and same sex experiences with. So if you're looking for an open minded person to talk with, even if you're not looking to masturbate, or even if you are after a nice talk, feel free to call, and I will do my best for you.