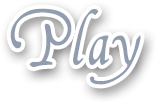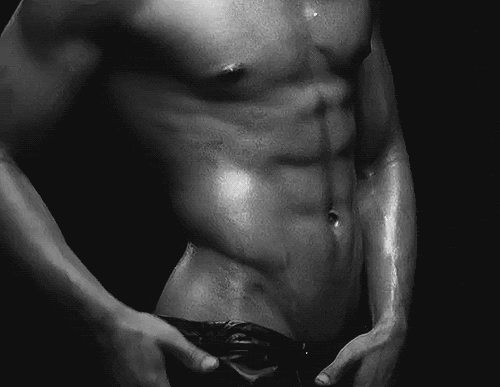 People think men are only calling other women for phone sex, but we can promise you, many men are calling on other men when they have a hankering for phone sex. Other women are not only where it's at, some guys really like to jerk off with other guys and that's the turn on. They might never decide to be with another man sexually, but many times the early experiences of circle jerks and all kinds of sexual interactions don't go the same for girls. Men have a unique bond in some ways.
Men might not be comfortable in real life to get it on with another guy they might be fantasizing about, but some will go so far as to have phone sex with another man and be thinking about them for every jerk off session for the rest of their lives. So many guys I speak to have had a same sex experience at one point or another in their lives and it's had a major effect on them. Gay and bi phone sex can sort of help them relive those times without the real life consequences on some level.
Men are usually much more upfront than women are, more likely to state what they want and seek and not play games. So I can see this being a popular aspect in another guy they might be phoning with, no head games. So many guys accuse women of playing games, and men with other men just don't seem to be into all that. So I can get how they would be happy to play with more direct men.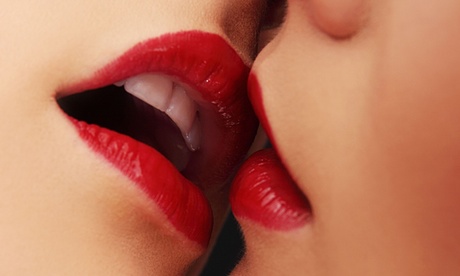 Let me tell you about the first time I ever licked another girls pussy. I can't say it was one of my prouder moments, but ya know what, stuff happens. I was at this party right after I started college and to be honest, I was pretty drunk. I was horny, hadn't gotten laid in months and this girl that was also drunk came onto me. She and I were on this sofa in this empty room, most of the guests had either left or passed out or wandered off to the bedrooms of the house the party was in.
She started kissing me and I didn't really stop her. Our tongues felt so good together, it got pretty hot, pretty fast. Passionate kissing and then her hand wandered up under my skirt and she started toying with my pussy lips through my panties, which were quickly becoming damp. My clit was stiff and she pushed her hand into my panties and started to massage it and drive me crazy, then she asked me if I'd ever been eaten out by another girl and I said no, then she asked if I'd like to try it. I have to say, I was curious to see if there was a difference between a woman going down on you and a guy.
I said I'd like to try it and she knelt down on the floor in front of me and pulled my panties down and my skirt up and her face was just buried between my thighs and boy, did she know what she was doing! I had my knees over her shoulders and my hand on the back of her head and was bucking my hips upwards getting her face all wet. She sucked and licked my clit until I thought I'd go wild and when I came, I was biting my lip so the others wouldn't waken and hear me it was so intense. She let me rest about 5 minutes before she resumed licking and gave me another fantastic orgasm. She licked better than any of the guys I'd been with, I can tell you that.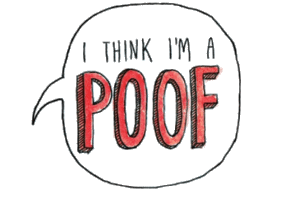 One thing that often surprises people that ask about my job or the kinds of calls I get is the number of phone sex callers that want to suck cock or are closeted bisexuals or outright gays. They don't get why they aren't calling a man, why call a woman? My personal theory is they find it easier to confess and talk to a woman rather than a man. Not to say I'm a mother figure and they are pretending it's mommy they are confessing to, but a female can take all kinds of roles. They can imagine they are really telling this to their wife, friend, mom, sister, any one of many women in their lives they wish they could share this with but do not.
Lots of gay men are close to their mothers and if they are cock sucking in secret, especially if they are married which is more common than anyone realizes, they can imagine that confiding in a woman, getting acceptance from a woman, might make it just a little bit easier for them to consider really sharing that with an actual woman in their life. It is a sad fact how many men are living secret lives seeing men on the side behind their wife's back and they are torn up, just tortured and not know what to do, so they go on as they are, doing things on the sly and praying no one finds out and blows their secret out of the water once and for all.
It's so ironic and hypocritical to think of the level of homophobia in today's society considering how many men are doing this, the old, me thinks they doth protest too much, is the situation in many cases. They recognize it in others and despise it, as it is a mirror reflecting it right back at them and they hate that is within them. I have several clients that call up to tell me about their latest exploits with men, they have never told another soul in some cases and they are greatly relieved to unburden themselves of the weight of their secrets. I am happy to listen.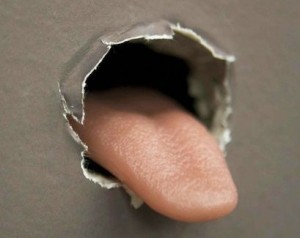 The other day a caller needed to confess something he'd done there was no way he could tell his wife about. He'd been craving cock, he always went on about sucking cock in his fantasies when he called, but the urge was too overwhelming and he finally went to a glory hole and did it. He was too shy to go to a gay bar and see someone face to face, so he decided on an adult bookstore on the outskirts of town and waited in a booth and it wasn't long before a cock came through the wall. Who's cock, he had no idea, but it was a cock and he wanted to suck it.
He told me how he nervously held it in his hand and it was as hard as a rock, and he'd never touched another man's cock before, but he'd been wanting to for so many years, it didn't seem at all unnatural for him to do so when it came through the wall to him. He looked at it and saw the first few drops of precum leaking out of the tip of it and he reached down and tentatively licked them off. He'd tasted his own before and said this wasn't much different and he liked it, then slowly opened his mouth and started to sort of French kiss the cock and take it in his mouth. He took as much of it in as he could, he estimated it was around a seven inch cock and fairly thick.
It seemed second nature to him and he licked and sucked and slurped at it and moved his lips up and down just like he himself enjoyed and the cock thrust in and out of the wall and down his throat and it wasn't too long until he had his first mouthful of cum from another man. He'd tasted his own, but never that of another man and he didn't know whether to spit or swallow, so he just swallowed it and said he felt a little embarrassed, but aroused unlike any time in his entire life at the same time. He thinks he will be returning there next week and get some more cock, a trip to the glory hole, nothing like it for a genuine cocksucker.

One reason many men call a sex line for is to tell me their secrets they cannot divulge to their wives or girlfriends. One of the most common ones they share with me is that they either have been involved with another man or currently are. Ones that are married, often in sexless marriages, have found comfort not in the arms of another woman, but with another man. They may have had secret same sex leanings all their lives, but denied them. Then one day the urge overtakes them and they can no longer suppress it.
They look and find someone online, and meet in some clandestine location, I've heard everything from hotels to Home Depot store parking lots in the backs of vans. All kinds of risky encounters these men subject themselves to in their quest to quell their desire for cock of another man. Some are just random, unsafe encounters, fleeting and dirty. Others do develop into long term arrangements with both men with families wishing they could leave and be with their new found boyfriend who's been everything they've been looking for, but are now afraid to leave their wife and families for, so they continue to have an affair on the side.
So many men I talk to have had same sex encounters, even if it was decades ago, they have carried this with them their entire lives and often think back to it as they masturbate even many decades later. Many want to have such an encounter again, but are afraid to do so, so they make do with gay porn they watch online as they masturbate. I am here for you to talk to if you have such a situation in your life and you have no one else to turn to and talk about it.