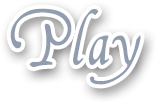 About Me
I am a hot Canadian honey who knows how to keep her man warm at night…I am a sweet and loving girl, so if you like vanilla sex, girlfriend experience, or just an understanding girl to talk to, I'm the sweetie for you. I am good at cuckold and can do small penis humiliation if you need to be made fun of, but I'm pretty straight. I know not everyone wants to walk on the wild side. I know there are lots of guys who just like normal, straight forward sex and there's nothing wrong with that. Vanilla is most peoples favorite flavor…I can be naughty, you'll just have to call and find out how naughty!
I've worked in adult entertainment since 2008. I offer my voice over the phone to drain men worldwide, my audios are beloved by millions online from posting them on several well known erotic stories sites. I also write erotic short stories myself and do blog writing for several other adult websites on a weekly basis and for several other operators that do not wish to write for themselves.
Loving phone sex as much as I've come to, I soon saw the need not only for paid professional services like I offer, but for free, mutual fun ones find online in chat rooms. I found chat sites I frequented lacking in many regards. So I had one created to my specifications so ones could seek fun for free online for phone, cam and cyber. Some wondered if the two might be in competition with one another, offering a site for free services and also doing this as a career.
On the contrary, the two are very different. A guy in a chat room looking for free, mutual phone sex is not going to find what he wants in a paid transaction. By the same token, a man looking for a fetish type of call that requires years of experience is never going to find what he wants for free in a chat room mutual exchange. They both have their place and their audience and are quite different from one another. So I created an adult community website called Climax Connection. Members can enjoy our chat rooms, post their opinions and play games in the forums, place invites for online fun, and contribute their original erotic short stories and audios. Climax Connection offers adult chat rooms for people looking either for mutual masturbation partners, or ones simply looking to unwind at the end of their day.