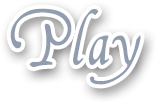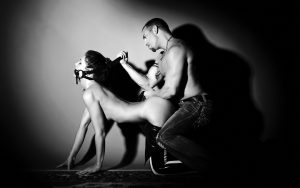 One of my callers called me up last night, I hadn't heard from this man in quite some time, so it was nice he hadn't forgotten about me. He is very into the BDSM scene and his girlfriend left him, so he hasn't had a play partner in quite a while, months really, so he calls me on occasion to talk about various BDSM scenarios he likes. He likes his women tied up and gagged, then he likes to whip them with a cat o nine tails.
The tease and denial he did on his girlfriend actually sounds quite yummy to me, I am a bit submissive an he'd tell me how he'd tie her up and keep her on the brink or orgasm for hours until he'd allow her to cum. She'd literally be begging him to cum, her engorged pussy lips aching with need to have that release of orgasm. He liked to make them squirm and squirm they did. He asked me if I'd touch myself for him and allow him to do what he did to her. I said sure, I was game. He liked to guide me in my masturbation until I was panting and begging to cum the same as he did to her. He was very good at it really and I always enjoyed his calls and did cum quite hard, when he'd finally allow me to.
He was of course masturbating at the same time and I could tell he enjoyed the calls as well, and he loved when I beg for it. I don't know why it quite turned me on like it did, to beg this man to let me cum, but it did drive me wild there no doubt about it. It was sexy, yet it was a bit humiliating and degrading, but not in a bad way, it turned me on so much to be made to say those words. He would have been fantastic in bed I bet.