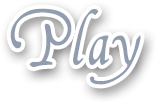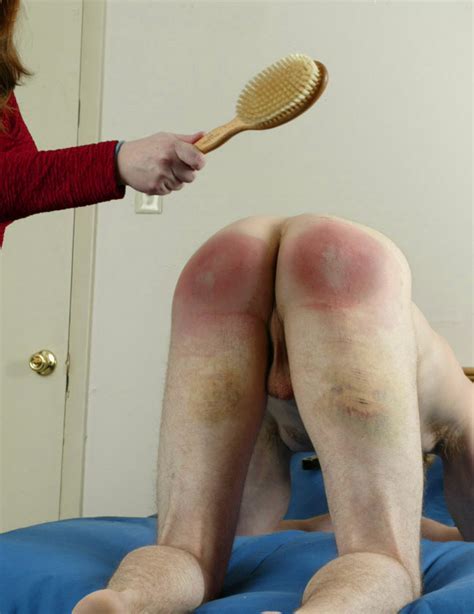 Spanking is one of the most popular fetishes that men call about. Many were caught masturbating as children and were punished and this has had lifelong effects on them and this is the root cause of most spanking fetishes. Some also that are older and that were in schools where corporal punishment was administered during the years of their sexual awakening, they likely were not caught masturbating at school, but were being punished for some other infraction and were then spanked, or had a paddle used on them, usually by a female teacher.
Many times this has caused teacher related and spanking related fantasies even years and years later. Men will call up for spanking phone sex calls and often be hitting themselves with something during the call and will have me count and clap my hands to simulate spanking noises. It's a highly erotic and charged experience for them. Many phone sex callers will also be clients of real time dominatrixes that they go to for real life punishment sessions. It's quite common to hear men talk about their visits and how he had the holy hell beaten out of him by a flogger, cat o nine tails or a paddle.
Some like to be hit so hard that they are bruised. Some have emailed me pics where they are literally black and blue all over their backsides from being hit so severely. How that is arousing, I do not know or understand, but for many it is and they enjoy it and get off to it. So spanking enhances the masturbation and sex lives of many people, alone, or in couples, one spanking the other. As long as it's consensual, why not, have at it. So get out your spanking implements and give me a call, boys. I'm happy to whip your ass!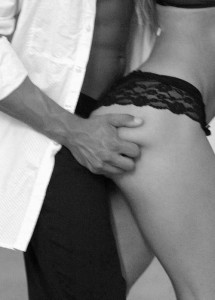 I've been seeing this new guy the last few weeks and he had playfully swatted me on the behind a few times as I walked past him and I didn't think anything of it. Then the last time we made love, before he fucked me he grabbed me and turned me over his knee and hit my behind hard several times. I was a bit shocked, but didn't tell him to stop either.
I've had callers, several of them that liked me to talk about spanking them, but don't get to many that like to talk about them spanking me, and I liked it. He doesn't hit my behind hard enough to leave marks, but I'm sore for a few hours after he has done it. Once he even rubbed cream on my dark pink behind and as I was turned over his knee I felt his fingers go down the crack of my ass and into my pussy underneath. I felt his fingertips, still slick with he cream he'd used on my behind start to work on my clit. He told me to be a good girl and allow him to finger my pussy. It didn't take much coaxing.
I could feel his fingers tease my pussy and stroke my cunt lips and search out my stiffened clit. I was bucking my hips upwards to meet his middle finger that was rubbing my clit up and down. I could feel his hard cock pressed against my underside, feeling his arousal as he was caressing my wet pussy with his fingers. All of a sudden I felt my orgasm well up in side of me and he kept rubbing as I came, easing up on the pressure of his strokes as I caught my breath, his had all wet and sticky with my juices. Yes, I don't mind a good spanking once in a while at all…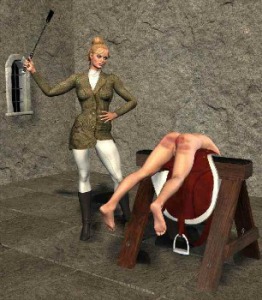 Has your ass been craving a terrific spanking? Then I'm just the gal to dole it out to you. Bare bottom spankings are one of my specialties. Although hairbrushes, paddles and doubled over leather belts are also very welcome for you to have on hand before you call. I like the idea of men whimpering with pain as I tell them to hit themselves over and over. I had one last night I made whip himself a few dozen times, and he loved every minute of it.
The humiliation that comes from a good, sound, swift spanking often is rooted in childhood. I find British men often are taken back to the days of corporal punishment in their school days when their sexual awakenings were happening are often the root cause. Ones also seem to be aroused by spanking if their mothers were involved. Many times punishing the naughty boys for masturbating, and this can often set off a double whammy of a fetish, spanking, and a mommy fetish. Both of which I'm only too happy to do for you. I would love to spank you until your bottom is too sore to sit down on. You will whack yourself each time I count and clap my hands, do you understand?
Think of bending over my knee, pants down, dick between my thighs, quickly growing harder by the moment. I will bring my hand back and wallop you like there's no tomorrow. Shall I use my bare hand? A paddle? We can discuss this beforehand as I punish you to the degree which I have determined you deserve. Now, BEND OVER!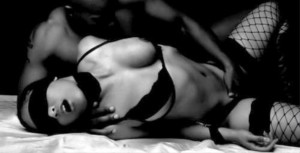 I enjoy being dominated –  I'm not the most submissive slut you will find, but I would be happy to be your whore. Does the thought of tying me up and making me beg for your cock thrill you? Because it thrills me. Blindfolding me, binding my wrists, grabbing me by the hair and pulling my head back as you fuck my waiting mouth, do you like that, Sir? Or maybe I should say Master, perhaps that's more fitting.
I know how you love it –  I drip as I listen to you whisper naughty things in my ear and drive me wild, bringing me to the edge over and over again before you finally allow me to cum. That is before you make me cum for you on demand over and over panting like a bitch in heat for you to fuck me. Am I worthy of your cock, Master. Please may I have it, you know how badly I want to feel it fill me and spread me open for you. My sopping wet cunt taking in every inch so willing to please my Master and make him cum inside of his whore. Do you know how much I love to please you and cum for you.
Make me beg for it –  Make me beg for your load of hot cum and your cock. Please give it to me, I want it so very badly. Will you allow me to have it, Sir? My pussy is waiting, I am waiting. I so crave to be a good little whore for you. I promise I will do my best for you and please you and drain you. I want to make you happy.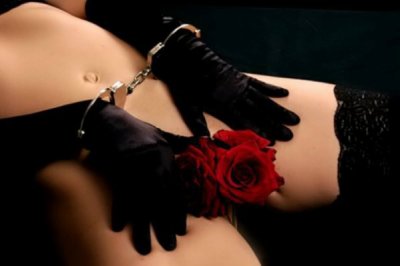 Submission and domination can just as easily play out on the phone as well as in person sexual encounters. When you are in this mindset, it can be electrifying to have a man in the throes of passion call you a slut. You can literally feel waves throughout your body as they say it in your ear. Doing as you're told to do. Touching as you're told to touch, stopping when you're instructed to. Your Master will be pleased if you do.
I love being called someone's "good girl", it really arouses me and I love to please. Submissive phone sex, offering up all your holes without question to your Master and serving them until they are as drained as they need to be is a wonderful feeling. Being their cock worshipping whore makes you feel so very much alive and sexually charged and loving to serve. When a Master calls and has me thank him after each spank, I know I am getting him very hard and aroused. Likely the woman in his life, if he has one, is not so willing to bend over and take his swats.
So they often have to call someone to live out the dominant situation they crave yet have been denied in their their real life sexual relationships. Many women would have no part of sexually submissive activities, even just for bedroom fun, so these men have to have an outlet of some kind for this side of themselves, and I am only to pleased to be that slut they are so desiring. One that will find it an honor to swallow their cum and be their good little whore. So if these sorts of discussions arouse you, I think you need to be giving me a call. I will be waiting, Master.