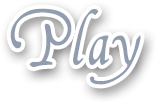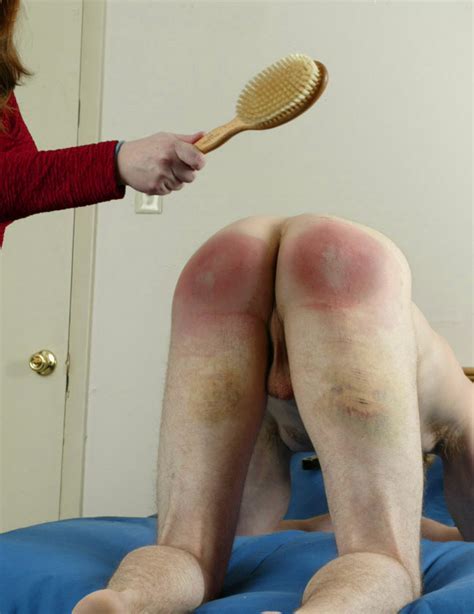 Spanking is one of the most popular fetishes that men call about. Many were caught masturbating as children and were punished and this has had lifelong effects on them and this is the root cause of most spanking fetishes. Some also that are older and that were in schools where corporal punishment was administered during the years of their sexual awakening, they likely were not caught masturbating at school, but were being punished for some other infraction and were then spanked, or had a paddle used on them, usually by a female teacher.
Many times this has caused teacher related and spanking related fantasies even years and years later. Men will call up for spanking phone sex calls and often be hitting themselves with something during the call and will have me count and clap my hands to simulate spanking noises. It's a highly erotic and charged experience for them. Many phone sex callers will also be clients of real time dominatrixes that they go to for real life punishment sessions. It's quite common to hear men talk about their visits and how he had the holy hell beaten out of him by a flogger, cat o nine tails or a paddle.
Some like to be hit so hard that they are bruised. Some have emailed me pics where they are literally black and blue all over their backsides from being hit so severely. How that is arousing, I do not know or understand, but for many it is and they enjoy it and get off to it. So spanking enhances the masturbation and sex lives of many people, alone, or in couples, one spanking the other. As long as it's consensual, why not, have at it. So get out your spanking implements and give me a call, boys. I'm happy to whip your ass!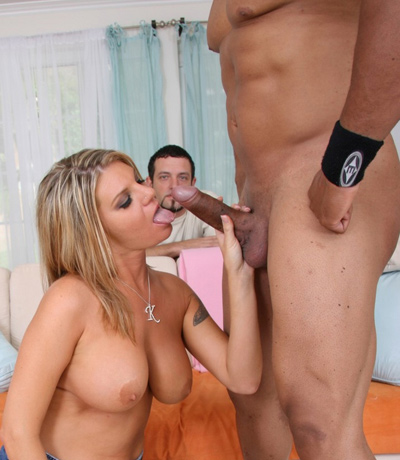 I know just the sorts of things you're into, you pervert…….Like watching your woman get fucked by other guys. That's what tiny dicked worms that are into cuckold humiliation like. Thinking of that pussy getting pumped full of another man's cum from a cock that is MUCH bigger than yours, that deposits a load much BIGGER load than your little dribble ever could. This is what turns you on. The shame, the feeling inadequate, the feelings of being unworthy to fuck your own woman. What a loser you are…..
Yet that cuckold humiliation you crave makes your little dick so hard, you can't believe it. You love sitting nearby in the room she's getting fucked in and watching him pound her pussy. And he looks over at you and smirks, knowing he's fucking her and all you're allowed to do is watch as you stroke your tiny little dicklette between your thumb and your forefinger, as his huge cock makes her rock back and forth and moan loudly. Something you've never been able to make her do….Not with that pencil dick you've got.
Guys like him make a hobby of fucking other guys wives. The cuckold humiliation you crave is their favorite game. They know how jealous you are over their cock, their size, how much you wish yours were that big, but yours is half the size, and pathetic. In reality cuckold humiliation gets you hotter than if you were actually fucking her anyway. Watching them as you masturbate makes you cum much harder than if you were fucking her yourself.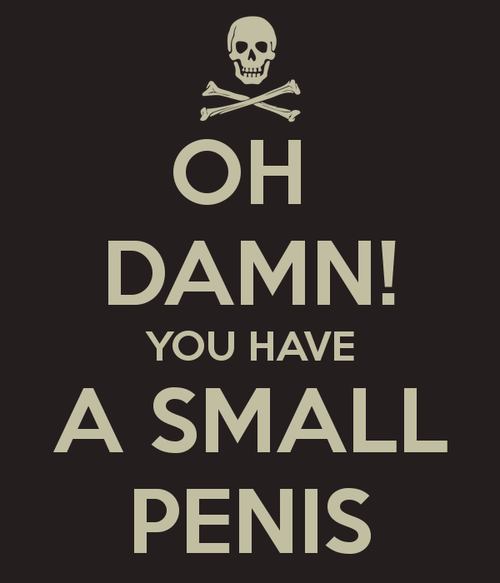 You've got your very own micro mini alright, and I'm not talking about skirts! You've got your little tiny dick out, don't you, you perv. Rubbing it between your thumb and your forefinger. You looking for some small penis humiliation? Well look no further. I'm happy to be the one you call for some small penis humiliation phone sex. I love talking about your tiny cock, it's pathetic and funny to me.
"Oh, please let it be bigger when I wake up!", you pray every night when you go to bed. Well guess what, prayers aren't going to help that dinky thing that you've got between your legs. No magic wand is going to make it grow. You love the small penis humiliation phone sex sessions we've had. That sense of humiliation you feel as I belittle you makes you so aroused. You really are a pitiful excuse for a man, you know that? Good thing you have a good job, since money is the only thing you have going for you.
Could your balls be any smaller? Your dick any skinnier? Little tiny pencil dick. Useless. What woman would want that thing even attempting to go inside of her? I truly can't fathom. It wouldn't bring anyone any pleasure. It's short, it's skinny, and it ejaculates prematurely. What do you think is appealing about any of that? Not a darned thing, that's for sure. Good thing you like small penis humiliation , since I can't think of a thing to talk to you about otherwise. I wouldn't waste any time on you. What a loser.


I had an interesting call the other day unlike any other I ever had. I've done tons of humiliation calls, small penis humiliation is one of my most popular calls. Racial humiliation is also very popular, but this was a different kind of humiliation altogether. I'm not sure there's much of a market even for it, since in all my eight years as an operator and nearly 150,000 calls, I'd never heard of it until this call. This person that called up was a tranny, and they wanted to be humiliated for it. Not a problem for me, since I am not the most politically correct person around and am quite horrified at all this tranny nonsense in the news of late.
I think it's mental illness plain and simple. Perhaps many are more understanding and accepting, not me. I have nothing against gay people, that's a sexual preference and I think they are born that way, but for ones to want to have operations to "change their sex" is to me absurd and ridiculous. Take all the hormones you want, have breast implants and wear makeup and dresses, you're still a guy if you were born with a dick. XX or XY, no operation is going to alter that. Take a blood test and see what your genetic makeup is. I have talked to several trannies on the phone over the years and without a doubt, they are very messed up individuals in my opinion and experience speaking with them. This societal acceptance of them should not be encouraged in my opinion. This Caitlyn Jenner transformation is to me a disgrace and a travesty.
So if you're a tranny and seek humiliation about what a fuck up you truly are, I will be only too happy to humiliate you and tell you what a freak I think you are. You want humiliation and honesty, I will give it to you. I think you're disturbed and should seek mental help, though I think most that feel this are beyond help. Many want to appear politically correct and accept all this nonsense, but I'm afraid deep down, most of society would agree with me and the transgender travesty. I do not advocate violence towards these people or criminalizing it, but I'd have nothing to do with anyone of this ilk. I'm sure most that feel this way are not seeking humiliation because they don't feel they are anything but normal, but surely some must feel deep shame, and many of their family members would also be ashamed to call that one of their own. You can paint an apple orange, it's never actually going to be an orange. A cat can think it's a dog, it's always going to be a cat. I feel badly anyone has to feel so mixed up in their own body, it must be horrific, but sometimes we must accept who and what we are.
This is my personal opinion and I am entitled to it, I do not expect anyone to agree with me, and I realize my view may not be shared with ones reading this. They are entitled to their opinion as well as I am to have mine.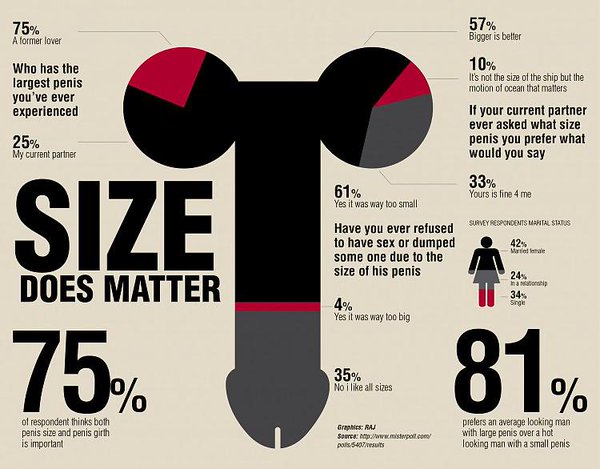 Sorry little dick guys, size DOES matter. You know it and we ladies know it. Lots of men with smaller than average penises like to be told want tiny dick nothings they are though. You could look like a movie star and have a bank account to match, but if you have a three inch penis to go along with it, you can rest assured any woman you get is going to running around on you either behind your back, or in front of it and making you watch in a cuckold situation, because you just don't have the goods to keep them entertained in the bedroom. So you better hone your pussy licking skills, since it's about the only ace up the sleeve you will have.
I always laugh when a caller says they were going down on their woman and she tasted…."funny." We know why, don't we? Because she had the sperm of another man that was fucking her inside of her and you were lapping it up like the clueless, tiny dicked sap that you are. Does it intimidate you to see guys with larger than average cocks? It likely does, since you just aren't in the same league as them sexually. You also likely suffer from the often hand in hand condition of premature ejaculation. Something you could train yourself out of, but are just too lazy to do so.
Men like you should be humiliated and made fun of, you aren't really even men. You are weak willed worms unconcerned with your partners satisfaction and you should be called on it publicly, so everyone can know the pitiful dud you are in the bedroom. You really should just give up on women entirely and save us the grief and turn towards men. Sucking cock is a much better option for you than trying to please a woman with your lipstick sized cock you are destined to fail in every capacity. For shame you tiny dicked worm, for shame…….