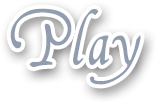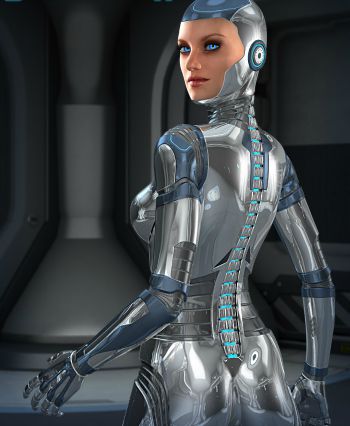 An unusual fantasy some men call up with at times is fembots and sex androids. I recall the first time a client sent me an email about this before a call and I thought he was pulling my leg. I thought, he seriously wants me to talk in a robot voice during this call? Really? I was shocked to learn he was indeed serious and found these handmade, custom crafted sex androids very appealing. They look like humans, until you remove their control panel that is to program them to be your perfect obedient sex slave.
They can be put away and turned off like a toy you're done playing with for the time being. Then, when ready, just flick the switch and see them come to life ready to pleasure your cock. Talking in a robot voice during a phone sex call isn't your everyday phone sex adventure, but on occasion they do ask for it. Some have very elaborate fantasies they have concocted, one even combines his loves of impregnation roleplay with the robot fetish and talks about making his fembot pregnant. Now that's a wee bit unlikely, but it is fantasy.
Sometimes I wonder if these robot fans are all Star Trek geeks living in their mom's basement that can't get a real woman to fuck them and that's why they dream of the fembot to fuck, their own pre programmed sex doll. It's harmless enough I guess, but makes me wonder why they aren't fantasizing about the girl next door or the clerk at the store, at least the are alive and real. Your custom made fembot, sexy stuff, eh? The fembots often have more stamina and sucking power than a human woman would as well. That would be a plus, a mouth like a Hoover that would never get jaw fatigue, what more could they ask for?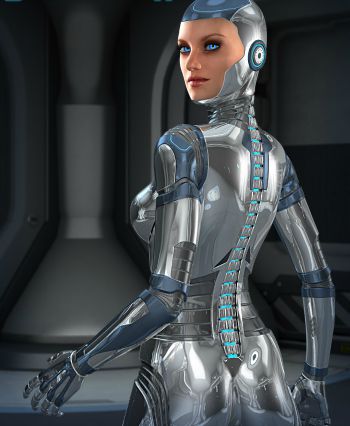 Let me be your sexy fembot. I can speak in the robotic voice your sci fi loving spirit craves. One of my callers is very much into malfunctioning fembots.When he's in the mood for some fembot phone sex , he calls me up and things start fairly normally. Then I start speaking robotically. Telling him I am not designed to process liquids, so he may not cum in my mouth or in my robot pussy.
He cannot control himself and cums in me anyway and of course when he does, that sends my circuitry haywire and all of a sudden I am speeding up and slowing down as I malfunction to the point of no return and break down due to the introduction of sperm in my robot body since he refused to wear a condom and couldn't help himself but to cum. His sexy fembot is breaking down. He then cums and that's the end of the call.
Many guys, ok, not many, but the few that are into fembot phone sex really love the odd non human voice, it gets them going unlike any human woman's voice. Their dream is to have the perfect sex android that has been programmed to get them off perfectly. One that can suck harder than any ten human women could, the strength lift them off their bed with the strength of my robot mouth alone. I can lick like no other, my tongue and jaw will never tire. What guy could resist the charms of the fembot?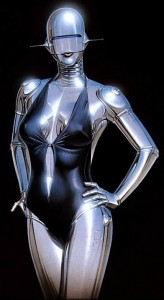 Are you a science fiction fan? Have you always had, um, naughty thoughts about either otherworldly aliens like in Avatar, or fembots or cyborgs, anything to do with science fiction sorts of things and think about having some sci-fi phone sex? Now that's not to say they are fiction, I do believe in other worlds and aliens, but I don't know about getting sexy with hem, that just seems a bit….creepy. I have enough trouble dealing with guys on earth, let alone ones from far flung galaxies!
There are however guys that DO get quite turned on by the fembots and sex androids. There are very real looking sex dolls men pay thousands of dollars for that at first glance look absolutely real. Now turning them into a fembot is the next step. Now they just lay there, when in the future they can be animated with electronics and be able to be programmed, it will be giving the humans a run for their money. In the movie A.I. there's a male robot much in demand with the ladies, a robot gigolo if you will. There's times I wish I had a male robot that looked like anyone of my choosing that could keep going and going and carry on a decent conversation, then turn him off when you're finished with them for the night. Ahh, to dream…A Few generations off this ultimate sex toy will be likely!
One caller explained cyborgs to me and how he was finding them very sexy, think The Bionic Woman. I'll never forget how he went on about the "gorgeous chrome legs." Wow, ok, not the everyday thing to be fantasizing about, but whatever floats your boat I guess. So if your fantasies lean a little to the odd side with sci-fi leanings, you can certainly give me a call and we can talk about them and I can be your sexiest fembot ever and even do a fembot voice for you!
Many of us don't know about the fetish of robots, fembots, sex androids and cyborgs. There are however some men into this sci fi fantasy imagining fucking a robot that has been designed for their sexual pleasure. Your own personally designed sex robot that will do anything you want and sound just like a woman, that is unless you want her to sound like a robot. Some men do enjoy the robot voice and I certainly can do just that.
The audio here I sent to a client, granted he jazzed it up considerably with sound effects and a lot more from the plain audio I sent him. I was very impressed with his sound editing abilities! There is a niche community out there for ones into fembot fetish. Many like to repeat certain phrases and have you repeat them back to them. Last night I had a fembot call and I had apparently been getting my Master a glass of water and wouldn't you know, he'd had my circuit panel off and I spilled the water…oh oh! Not a good combination! I got the water in the panel and started to go haywire.
Bumping into walls, talking fast and nonsensically, it wasn't a good scene at all! It pleased him though and he's called a number of times, so he must like my fembot impression. One even calls and wants to get his fembot pregnant, an odd combination of fembot and impregnation fetish. Why not, if it's what makes him happy? I'm happy to play the sex android of your dreams.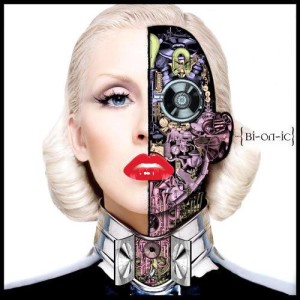 What could be at all appealing about sounding like a robot to some guys? Well some men have, especially ones that are dominant, attractions to fembots and sex androids. What could make a woman more submissive that literally being able to turn her off and shut her down and place her in a closet when not in use? Or make her more useful that to have her be specifically programmed to bring her Master pleasure?
I do have some clients into robot calls where I speak in a robotic type of voice. I well recall when I first did one, I wasn't sure if the client was serious, I felt quite ridiculous doing it, but he was quite happy with my efforts, and I have had several clients since that heartily enjoy a good robot call every now and then. Many like to repeat phrases and like me to repeat them back to them in a robotic voice. Many of my robot callers have also ordered mp3 recordings and sent me a script where I speak in this robotic manner and follow the directions they have written for me.
I am happy to be your submissive robotic talking sex slave and talk all about my control panel and my programming with you. My custom made body designed to give you pleasure when you flip my switches on and expect to be serviced until you are satisfied. Do you have a story or script where you want me to play a robot? I am happy to do that as well for you, Master.