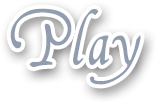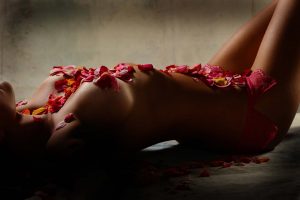 Valentine's Day is one of my favorite days of the year, the most romantic in any case. I am lucky that I have a very romantic boyfriend that I know will have a special evening planned for us. We've had several together as it is, and they are always a lot of fun and very sexy. I love to be pampered, what lady doesn't, and he knows the way to my heart is foot rubs, chocolate and sparkling wine. It will of course lead to other, naughtier things, like him licking my freshly shaved pussy and me sucking on his glorious cock that brings me such pleasure.
I bought some new, sexy red satin lingerie that I will be wearing, I'm preparing a wonderful meal for us and we will spend the evening making love. I've specifically not cum in an entire week to be extra horny for this night. It's been hard when I've wanted to cum, but we decided to both not cum for a week to make the night extra special, not cumming for a while can do that. Some phone sex callers of mine love to deny themselves for literally weeks until they have one huge orgasm as we talk on the phone. My night of upcoming romance will be one to remember, that you can be sure of.
My pussy has been horny for days, wet at all the wrong times considering I'm waiting to cum on Valentine's Day night. I will need at least five orgasms! My boyfriend loves to edge, he will tease himself for a while each day but not cum, I simply do not have the willpower to do that, once I start, I need to finish, so I dare not touch myself down there, it's been difficult enough rinsing off in the shower with the shower massager and not masturbating with the hot, hard stream of water on my clit. I will let you know dear readers next week how the night plays out on this Tuesday!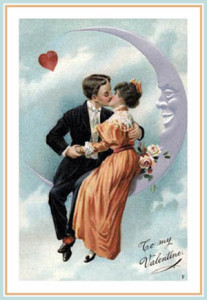 I have a perfect Valentine's Day evening planned for my boyfriend and he doesn't even know it yet. I got some sexy, red silk lingerie. A fire engine red corset, black stockings and heels and crotchless panties to go with it. I'm going to get my nails done, pedicure as well, hair done, facial, massage, the works, to be all perfect and pretty and relaxed before the evening I have planned. He will come home and find me dressed in the skimpy lingerie.
Dinner will already be made and in the oven nearly ready to eat, he will have a hard time paying attention to the food as I sit across the table from him eating in my lingerie. I think his cock will be at full attention during most of the meal, and of course I will be dessert. The bottle of champagne will be chilling and in the bedroom as we arrive to the bed covered in rose petals he lays me down on. I plan on him starting by licking my freshly shaved pussy until I cum all over his face, which will be glazed like a donut from my juices. I can feel that clit getting licked and sucked now almost in anticipation. I'm going to deny him all week to keep him extra horny for the night.
Once I've been thoroughly gone down on, then he can slide that cock into my beautiful, tight pussy and fill me up with that beautiful 8 inch cock of his. He will fuck me hard and long until my pussy lips clench around his cock and milk him dry once I've cum hard a few times! I love when he fills my pussy with his cum, it feels so good squirting inside of me, I adore it. Maybe I will even break out the chocolate body paints to paint some naughty words on each other and then lick them off, sounds hot, eh? I'll paint the word "Mine" on his cock and then lick off every trace of it. Mmmmmmm. Can't wait!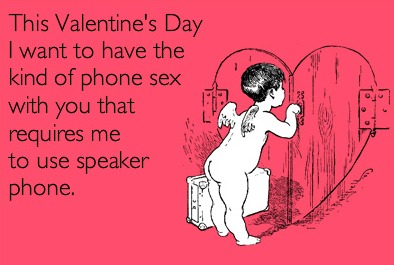 Are you all alone this Valentine's Day? Feeling lonely and unwanted and no one to tell you they love you? Many girls don't like to say, "I love you", to a caller, but I don't mind at all. I know many enjoy lovely dovey type of girlfriend experience calls and I'm only too happy to give you the love you are missing in your life, even if only for the length of the call.
Picture a nice romantic evening we can play out: Me having cooked you a wonderful meal, say a nice spinach salad, a luscious lasagna and garlic bread, some cherry cheesecake, and a bottle of wine. Perhaps after our meal we could massage each other with a bottle of flavored massage oil we could lick off of each other. I recently saw some chocolate flavored massage oil, that would be yummy! Imagine our hands caressing each other, you rubbing my breasts until making my nipples harden, flipping me over and rubbing my ass cheeks in your hands, maybe your fingers wander down into my pussy from behind and rubbing my stiffened clit with your oiled up fingers…
After our relaxing massage, maybe a long soak in a bubble bath and then some passionate lovemaking in a candle filled bedroom, followed by some pussy licking of my totally shaved pussy and some cock sucking, sounds like a fun evening, no? I think if you gave me a call, we could flesh out the evenings activities and get your cock nice and hard in doing so.