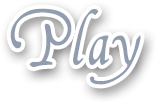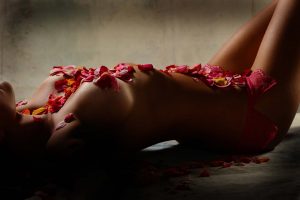 Valentine's Day is one of my favorite days of the year, the most romantic in any case. I am lucky that I have a very romantic boyfriend that I know will have a special evening planned for us. We've had several together as it is, and they are always a lot of fun and very sexy. I love to be pampered, what lady doesn't, and he knows the way to my heart is foot rubs, chocolate and sparkling wine. It will of course lead to other, naughtier things, like him licking my freshly shaved pussy and me sucking on his glorious cock that brings me such pleasure.
I bought some new, sexy red satin lingerie that I will be wearing, I'm preparing a wonderful meal for us and we will spend the evening making love. I've specifically not cum in an entire week to be extra horny for this night. It's been hard when I've wanted to cum, but we decided to both not cum for a week to make the night extra special, not cumming for a while can do that. Some phone sex callers of mine love to deny themselves for literally weeks until they have one huge orgasm as we talk on the phone. My night of upcoming romance will be one to remember, that you can be sure of.
My pussy has been horny for days, wet at all the wrong times considering I'm waiting to cum on Valentine's Day night. I will need at least five orgasms! My boyfriend loves to edge, he will tease himself for a while each day but not cum, I simply do not have the willpower to do that, once I start, I need to finish, so I dare not touch myself down there, it's been difficult enough rinsing off in the shower with the shower massager and not masturbating with the hot, hard stream of water on my clit. I will let you know dear readers next week how the night plays out on this Tuesday!