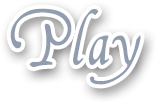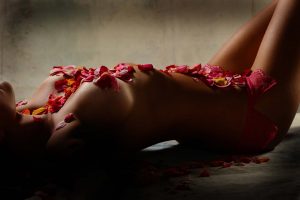 Valentine's Day is one of my favorite days of the year, the most romantic in any case. I am lucky that I have a very romantic boyfriend that I know will have a special evening planned for us. We've had several together as it is, and they are always a lot of fun and very sexy. I love to be pampered, what lady doesn't, and he knows the way to my heart is foot rubs, chocolate and sparkling wine. It will of course lead to other, naughtier things, like him licking my freshly shaved pussy and me sucking on his glorious cock that brings me such pleasure.
I bought some new, sexy red satin lingerie that I will be wearing, I'm preparing a wonderful meal for us and we will spend the evening making love. I've specifically not cum in an entire week to be extra horny for this night. It's been hard when I've wanted to cum, but we decided to both not cum for a week to make the night extra special, not cumming for a while can do that. Some phone sex callers of mine love to deny themselves for literally weeks until they have one huge orgasm as we talk on the phone. My night of upcoming romance will be one to remember, that you can be sure of.
My pussy has been horny for days, wet at all the wrong times considering I'm waiting to cum on Valentine's Day night. I will need at least five orgasms! My boyfriend loves to edge, he will tease himself for a while each day but not cum, I simply do not have the willpower to do that, once I start, I need to finish, so I dare not touch myself down there, it's been difficult enough rinsing off in the shower with the shower massager and not masturbating with the hot, hard stream of water on my clit. I will let you know dear readers next week how the night plays out on this Tuesday!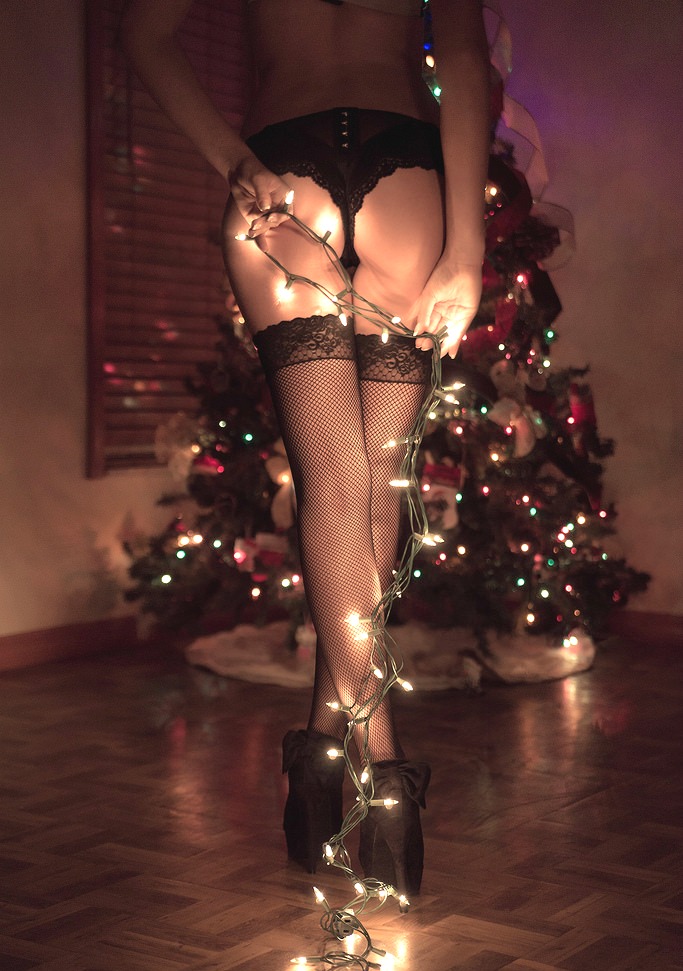 As usual, my boyfriend outdid himself on Christmas Eve by giving me a wonderful, romantic evening filled with surprises and hot sex. He gave me some lovely new lingerie and a pair of diamond stud earrings he'd seen me admire a few months ago in a jewelry shop window. I never thought he'd be so generous as to buy them for me, but he did. We spent a quiet evening alone, his parents had gone on a cruise and mine don't live anywhere near me and traveling is not fun this time of year with crowded airports, so we just wanted a quiet Christmas with the two of us here at my home. I'd made us a lovely dinner and then changed into my new Christmas lingerie and came out to show him as he sat near the tree.
It wasn't long until I could see the visible effects of his approval by the rise in his pants. He reached his hand out to me and I went and sat on his lap and he asked me if I'd been a good girl or a naughty girl this year and I replied a good girl most of the time, but naughty a few others as he chuckled at my response. I leaned down to kiss him and as usual, it was a passionate, love filled kiss and I secretly wondered if next Christmas if I might be getting an engagement ring, one never knows what the new year will hold.
His hands slid over my body and the silky lingerie felt cool and smooth against my skin and he wrapped his fingers in my hair and pulled me closer to him to give me another kiss, a longer, even deeper one and I soon slipped off his lap and onto the floor in front of him and was reaching up to undo his pants and release that hard cock and suck on it to show him how much he turned me on and how much I desired him. He was hard a as rock and I sucked and I slurped on that dick with a hungry passion and he was soon spilling his seed into my mouth and down my throat.
We hugged and kissed for a long time after and then he pulled me back up to his lap and I straddled him and his cock found it's way to my pussy. He pulled the crotch of the tap pants aside and slid into my waiting, dripping cunt and with his hands on my hips to glide me up and down his shaft, I was grinding my clit against his hard rod that was plunging deep inside of me like a piston. With several more thrusts, I was soon cumming on his cock and he was filling me with his hot, sticky load. We just laid there on the sofa, admiring the tree and listening to the soft Christmas carols that were playing, and it was a wonderful, romantic Christmas Eve.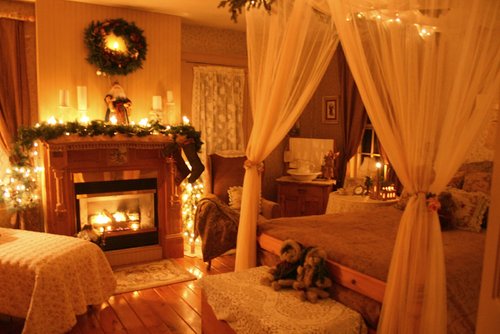 Christmas has always been a very special time for me and as I got older a romantic time as well. I always luckily seemed to have a boyfriend over the holidays and it was always fun to do Christmastime activities with them. Even something as simple as building a snowman, or going ice skating or tobogganing at the nearby park with the kids all around having fun as well. I'm absolutely a winter weather gal, I much prefer the cold and the crisp, clean snow to warm weather. Christmas music and cuddling by a roaring fire and sharing a hot, buttered rum or mulled wine, very romantic.
This year I was also blessed to have a boyfriend and one that made plans for us at a lovely bed and breakfast a couple of hours away for the weekend. It was beautifully decorated for the holidays, as was the whole charming little town it was in. After arriving and having a wonderfully prepared gourmet meal, we went into our room and admired the beautifully decorated room and sank into the wonderful plush bed and my boyfriend started kissing me passionately. We could faintly hear caroler's outside as we made out.
He'd lit the fireplace in the room and it was cozy and warm. I'd gotten some new sexy lingerie to surprise him he hadn't seen before in slippery emerald green satin. When he undressed me and saw it, he loved it and ran his hands over the slippery satin and my nipples were hard pretty quickly with him touching me as he did. He slipped out of his clothes and my lingerie was soon a smooth pile on the floor beside the bed, our nude bodies intertwined together, making love.
His cock plunging in and out of my pussy, as I could feel his breath on my neck quickening, and I ran my fingers through his hair as our tongues teased and flirted with one another. My breasts crushed between us, and I was squeezing his ass cheeks in my hands, pulling him deeper inside of my warm, wet pussy. We really made love a good long time, stopping and starting before allowing ourselves to cum. It was very hot and very satisfying. We had a lovely weekend away, I'm so lucky to have such a wonderful boyfriend.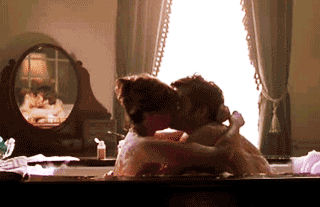 This weekend I had a very romantic one with my boyfriend. It was the first anniversary of when we met and I wanted it to special and sweet, and one of the things that we both love to indulge in is sex in the tub. All the hot water, bubbles, candles, it was very sexy and it's fun to get dirty right in the bath, so you can wash all the sticky away easily.
I'd made us a nice dinner and then afterwards I drew us a nice, warm bubble bath, I had the air conditioning on so the warm water wasn't overheating us or anything. I slipped out of my dress and my bra and panties and he got out of his clothes and we stepped into the big, deep, claw foot tub I have and we caressed each other under the water and kissed and washed each others hair, it was very sweet and romantic and then I straddled him and was riding his cock right there in the tub. Feeling his cock inside of me as the warm, bubbly water swirled around our bodies, my breasts made buoyant by the water under them and the sweet smelling bubble bath filling the air and making our skin so soft and fragrant.
He suckled on my nipples and thrust upwards so I could feel his cock against my clit as I rode him and we splashed the water a bit as we fucked and I could feel his breath on my neck as he fucked me, it was wonderful. Then after we came, we toweled each other off and went to the bedroom to continue the fun and we got even dirtier in there and were soon once again a sticky mess from our loving.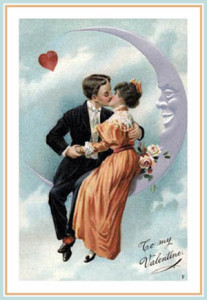 I have a perfect Valentine's Day evening planned for my boyfriend and he doesn't even know it yet. I got some sexy, red silk lingerie. A fire engine red corset, black stockings and heels and crotchless panties to go with it. I'm going to get my nails done, pedicure as well, hair done, facial, massage, the works, to be all perfect and pretty and relaxed before the evening I have planned. He will come home and find me dressed in the skimpy lingerie.
Dinner will already be made and in the oven nearly ready to eat, he will have a hard time paying attention to the food as I sit across the table from him eating in my lingerie. I think his cock will be at full attention during most of the meal, and of course I will be dessert. The bottle of champagne will be chilling and in the bedroom as we arrive to the bed covered in rose petals he lays me down on. I plan on him starting by licking my freshly shaved pussy until I cum all over his face, which will be glazed like a donut from my juices. I can feel that clit getting licked and sucked now almost in anticipation. I'm going to deny him all week to keep him extra horny for the night.
Once I've been thoroughly gone down on, then he can slide that cock into my beautiful, tight pussy and fill me up with that beautiful 8 inch cock of his. He will fuck me hard and long until my pussy lips clench around his cock and milk him dry once I've cum hard a few times! I love when he fills my pussy with his cum, it feels so good squirting inside of me, I adore it. Maybe I will even break out the chocolate body paints to paint some naughty words on each other and then lick them off, sounds hot, eh? I'll paint the word "Mine" on his cock and then lick off every trace of it. Mmmmmmm. Can't wait!