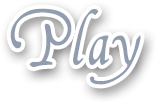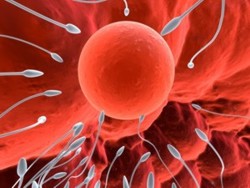 Hello boys, you'll be happy to hear it's mid cycle time for me. I know how much you love having sex with me then. That risky few days when you might, just might, get me pregnant. You love the idea of filling me up to the brim with your virile seed into my fertile womb. Encouraging me to go bareback and "risk it". The idea of me taking such a chance at my most fertile time of the month, well, you're just asking to be a daddy, aren't you?!
Getting me pregnant makes you feel like such a man. The idea that you can implant your seed inside of me and have it take hold in my fertile loins turns you on so much. The idea of my ever swelling belly and breasts as my nipples get bigger and darker and more sensitive and my tummy grows rounder and rounder by the week.
It gets your cock so hard to think of me so heavy with child riding your cock as my huge breasts bounce up and down heaving as you reach out to stroke my nipples and see how ultra sensitive they have become as I have gotten bigger and bigger and you get very excited when a small drop of milk starts to leak out my one breast you are stimulating as I near my climax. You notice that my lubrication and taste is a bit different due to the fluctuating hormone levels and I taste a bit more strongly when you lick my even more juicy than usual pussy. You just love getting me pregnant, don't you…….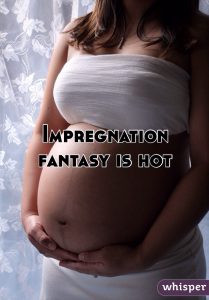 One thing I find many girlfriend experience callers enjoy that I do to is impregnation role play. It can add a level of intimacy to a call like nothing else. These are often more emotional, sensitive callers that are seeking more than just a quick get off by phone. They are seeking more of an online relationship and like to think of being as close to you as they can get, and what could be closer than having you carry their seed around inside of you for the better part of a year and giving them a baby that the two of you made together? It's a special type of call not all phone sex girls enjoy, but I very much like it.
Some into the impregnation role play also enjoy breast milk fetish another type of intimacy that can be sweet and nourishing, literally and figuratively for them. Big, milk filled titties that are fertile and full of milk that they are ready to feed on at any time for them, waiting to fill their belly with your own special kind of homemade nourishment and comfort just for them, right from your womanly titties. Engorged nipples leaking the milk they can no longer contain because they are so ripe and overflowing for them.
I'd love to be your virtual baby mama and have you talk to me about filling up my pussy bare and getting me pregnant and feeling part of you inside of me. I want your cum to flood my womb and give me your baby. I'll be your woman, and your woman alone, showing the world how much I love you that I'm carrying your baby, a part of you and me together. Would you like to fill me with your baby batter and watch as my belly swells and my breasts get bigger? All the better to titty fuck you with as those growing, billowy breasts surround your aching, throbbing cock you're pumping back and forth between them.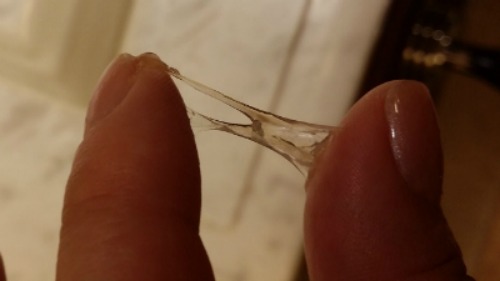 A woman's fertility cycle can be a real turn on sexually for many men. Some will call up and ask if I'm still fertile, as soon as they ask that I know they are into fertility and impregnation phone sex. For ones curious, yes, I still have a regular cycle and ovulate, too much information for some, I'm sure! They do like knowing that though. They will ask if I'm ovulating and love to know if they did indeed fuck me, I just might get pregnant. One caller I used to have, I actually sent him emails when I was ovulating, and he loved it and would usually call!
He had elaborate impregnation fantasies about impregnating all the women in a remote mountain village he was flown into to impregnate the local woman, since none of the men were apparently fertile and he was the chosen donor to impregnate them all and I was his medical assistant that was there to lubricate the women for the impregnation, which was done naturally, not artificially. He liked medical terms used, penis, not cock or dick, vagina, not cunt or pussy. Some are like that.
Impregnation fantasies are not always medical in nature, rarely actually, they can sometimes be lovey dovey type of intimate calls, and I don't mind impregnation fantasies even for my own personal calls, even though I'm quite anti child in real life. Impregnation and fantasies hold no appeal for some, but for others it can be quite loving and giving, and it's odd how some love them that have no real interest in actually getting anyone pregnant, but the idea of risky sex where there is a chance of getting a woman knocked up is very sexy to many.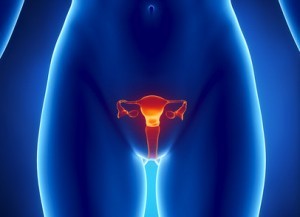 Fertile phone sex can be hot. What is "fertile phone sex?" Well impregnation calls  are fairly popular, and odd as it may sound, ones into this sort of fantasy may have zero desire for children at all. I'm quite anti child myself, yet love this sort of call. Many callers into it also seem to have no desire for kids, yet the thought of getting a woman pregnant, flooding their womb with seed is a potent fantasy.
I felt bad when a personal phone sex partner of mine that's nearly 30 years old said never once in his entire life has he had unprotected sex. Not once, not even with monogamous girlfriends. Even with them being on the pill, he was too terrified of pregnancy to chance having sex without a condom. He likes to talk about impregnation at times since it's so far removed from what he's had sexually.
There's a type of intimacy, a closeness that comes from this sort of conversation as you're masturbating with someone. Another partner of mine in the past said he nearly came at the thought of it when I said I wanted him to get me pregnant. It can be that powerful an image and thought. Sometimes saying "I Love You" also enhances this sort of call. Intimate phone sex to me is the sexiest kind of all. Not for everyone, I understand that, but for ones into it, it's special. So would you like to talk about giving me your baby? Want me to tell you I love you as you fill me up with your baby batter? Give me a call tonight.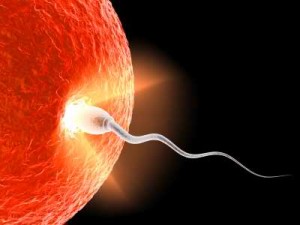 I'm ovulating, you know what that means, boys! I'm fertile and ready to be gotten pregnant. Ones into breeding fetish and risky sex love the idea of fucking a woman when she's most likely to conceive. It makes you feel so virile and proud, the idea of possibly getting me pregnant, doesn't it? Many guys into impregnation phone sex also seem to enjoy more intimate girlfriend experience calls, which I love very much.
The thought of my belly swelling a little more each month as you watch me grow and become even more womanly. My breasts getting heavier and starting to fill out even more, the nipples growing bigger and darker and when we make love and you caress and stimulate them, perhaps a drop or two of milk might leak out for you to suckle on. How hard will that make your cock, to suckle at my milk filled titties and you run you hand over my swelling abdomen that is growing because I've taken your seed inside of me and am now carrying part of you around within me? The very physical manifestation of our love for one another is growing inside of me.
I had unprotected sex with you and part of you stayed within me and took root, to become part of each of us, it's so romantic and sweet and I love you so much, darling. Come and make love with me and taste my more pungent juices that have only intensified their sweetness due to my surging hormonal levels. Does that arouse you my sweet, to feel me pregnant in your arms? I love it too dear, come and drink from my breasts as I caress your sweet cock. Call for some sweet and sexy impregnation phone sex tonight!