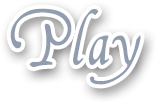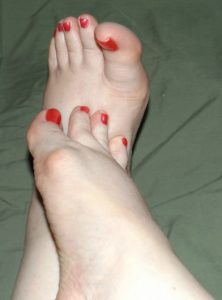 (My actual feet)
I get my share of foot fetish callers, it's very popular. There seem to be many branches on the shoe fetish tree. There's one that love to just worship feet. Look at them, massage them, paint the toenails and give lovely pedicures to. I can lay back and let a guy rub my feet until the cows come home, I simply cannot get enough of foot massages, they are heavenly, and the next best thing to sex going as far as I'm concerned!
Then you have the foot and shoe sniffers and lickers. They get off on the smell. Many love it if you run those feet right under their nose. Sometimes they even like dirty, stinky feet. One in particular goes wild for "cheesy feet" and licking the "cheese" between the toes. I'm afraid to even ask how many days one needs to go by without a shower or bath for this toe cheese to develop! I guess if you walked around barefoot and got them all dirty outside, didn't shower or bathe, I can imagine the state of your bedsheets! Yuck! Yet it's heaven on earth to the dirty, stinky feet guys. Some like to buy worn stockings, pantyhose or socks that have been worn for days on end and sweat in to a horrifying degree. The smell drives them wild and gets their dicks so fucking hard.
Then you have the foot job lovers. They love your feet alright, they love to fuck them more than your pussy! Cummed on toes, especially with red nail polish on to show the little creamy drops of cum all over them. Some like you to be wearing nylons as well, black ones, also to better see the droplets of cum as they soak into the stockings. They want those feet all over that cock, all over stroking and pumping their cock up and down. It's better than any hand job or fucking or blow job could be to them!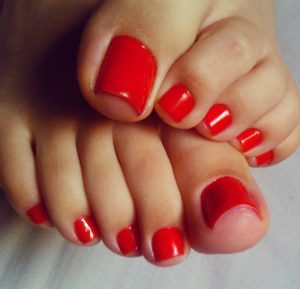 One of the most popular fetishes guys call up about is foot worship, foot fetish, all things to do with feet. Some love to talk about foot jobs, your toes and feet curling around their cock and balls, squishing their balls with your toes and driving them crazy. Others just like to smell and rub your feet, others like licking and sucking on your toes. One used to call up and talk about licking "the cheese between your toes." Oh my, I don't even want to know how many days one would have to go without bathing for such a condition to develop as that!
Feet are the most fetish prone part on the body and have legions of fans that want to worship them in every conceivable way. Many like to talk about sending me tips to have me buy shoes and boots to lavish on myself. Some just into the smells of feet, well one guy used to call that would comb yard sales for used bedroom slippers to smell as he masturbated. The smell of stinky old slippers would be enough to send him over the edge. Most people's feet are without a doubt ugly, so its hard to imagine ones worshiping just any old pair of feet.
One client recently actually told me he wanted to buy my toenail clippings. I swear I laughed for ten minutes at the very thought of the idea and was incredulous as to what a man would actually do with the cut off toe nail clippings of another person. I'm afraid to ask. Whatever floats your boat I suppose. There are many guys calling up though that are very much into feet, cumming on your feet, especially if you're wearing stocking that will absorb the little drops of cum and make your stockings all wet and sticky and make them want to rub it in. One called up and wanted the words, "feet, feet, feet", repeated over and over like some kind of mantra. Oh well, more power to them, let them have their foot fetish if it makes them happy.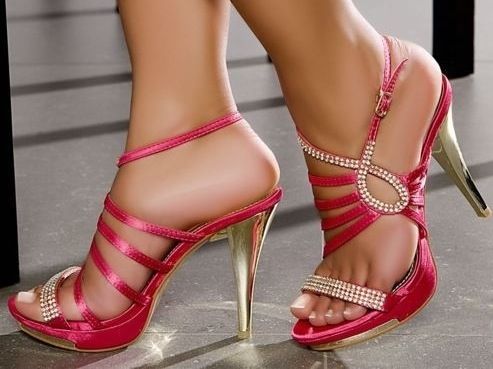 My new boyfriend has quite a fixation with feet and shoes, I can't say I'm complaining, as my shoe and boot wardrobe has been growing a lot since we started to see one another. He was upfront from the beginning that he had a foot fetish and did I have an issue with that, I didn't mind in the least, as I adore foot massages and will never turn one down. He loves to give me pedicures as well and he does a better job than any salon I've ever been to, so the occasional foot job in return for many pairs of shoes and great pedicures is a small price to pay.
I really do not mind stroking his cock with my feet and toes, it's not difficult or distasteful to me. I actually have excellent control over my toes and have used them for years to pick things up off the floor and even open doorknobs if my hands were full and I happened to be barefoot, so I can likely grip my toes around his hard cock better than most women as it is since I've always used my feet more than most ladies seem to. I've always enjoyed having painted toenails, they just look better, so why not have him do it rather than me?
Gripping my feet around his hard cock and balls is not that big of a deal, he gets very excited when I put my feet in his lap, since he knows I'm about to begin stimulating him with my feet. Many callers that are into foot fetish phone sex call and love to talk about their love of foot jobs and worshiping women's feet and kissing their toes. The joy he feels when he squirts his load all over my pretty painted toenails in creamy white drops is nice to see. I know he really gets off on it and I'm happy to help him do it.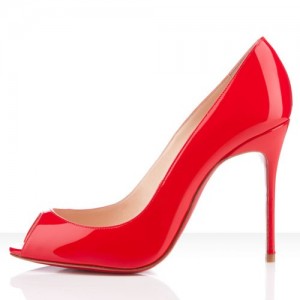 When I started seeing this man I'm seeing, I'd noticed him glancing a little too often at my feet, but I just thought he liked the shoes I was wearing, so I didn't think a lot of it, but after dinner one night at a nice restaurant in a mall, he asked if I'd like a little treat and I wasn't sure what he had in mind, and he said he'd like to buy me a pair of shoes. What gal is going to turn that offer down? So of course I said yes, I'd love some, and he led me down to this fancy shoe boutique and told me to look around and pick out any pair of shoes I wanted and he'd buy them for me. I then began to think he might have a foot fetish.
I found a lovely pair of red pumps that would go with a new red dress I'd gotten myself a few days before. He loved them, so much, as we were at the cash register I was sure I saw a telltale bulge in his pants. I giggled at the idea. Once he took me home he wanted to see me in the shoes, so I walked around in them and he asked me to site next to him. He hiked my feet up to his lap and took off the shoes and started to rub them sensually, it was sheer heaven how it felt.
He then unzipped his pants and wrapped my stocking covered feet around his cock and began to fuck them, I can't say I minded, he was just kind of doing it to my feet, I didn't really have to do anything, he just cupped them around and pumped his dick and then he picked up one of the new shoes and shot his load on the top of the shoe, I was a bit surprised, but he wiped the cum off with a tissue and no harm was done. He then looked sheepishly over at me and said he'd been doing that since he was young on his mom's shoes and it had continued on when he got girlfriend's, he just loved feet and shoes and he hoped I didn't mind. I said no, use my feet or shoes anytime you want. We then headed into the bedroom and fucked the rest of the night.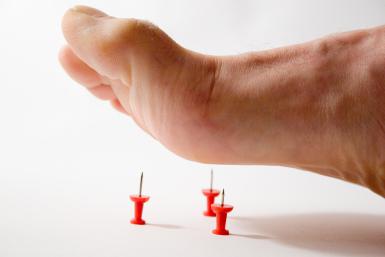 Most foot fetish callers fall into a few different categories. You have the tickle torture ones, that are into things like foot stockades to restrain the feet as they tickle them to the point of the one locked up in them crying. Then you have foot worship ones, that want to lick, suck and adore feet, admire them, give them pedicures and buy the owner of said feet fancy shoes and boots to dress them up, massage them for hours on end type of thing.
Then you have ones into foot jobs, that want pretty feet curled around their cock, stroking their shaft up and down with the lovely feet, usually bare feet, but sometimes stocking covered ones are preferred due to the look of nylons or the texture of the nylon against their skin. Some like to just cup the feet around their cock and fuck them, without the lady doing much of anything, they do all the work.
Then you've got ones into foot torture types of things. A few years ago I talked with a very odd and sadistic man that liked to drop heavy objects on women's feet, or step on them "by accident" since the sound they emitted upon such pain were close to orgasmic in nature he said. Very odd man to wish to inflict pain like this on friends or strangers. One called last night that started off the conversation with, "Have you ever stepped on a tack in your bare feet?" Well, not a tack, but I've stepped on a nail and had that impale my flip flops I was wearing and go through my heel and made my foot bleed a lot. Luckily it did not become infected, but it must have been in my foot a good half inch. I also stepped on the post of an earring back that had fallen on the floor. Much finer than the nail, but it still hurt and was in a good quarter of an inch. He was beating off listening to me talk about my poor foot being impaled with nails and earring backs. There are some odd people out there for sure.