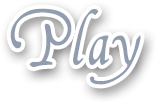 Foot Fucking Phone Sex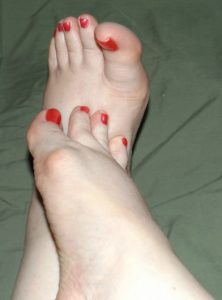 (My actual feet)
I get my share of foot fetish callers, it's very popular. There seem to be many branches on the shoe fetish tree. There's one that love to just worship feet. Look at them, massage them, paint the toenails and give lovely pedicures to. I can lay back and let a guy rub my feet until the cows come home, I simply cannot get enough of foot massages, they are heavenly, and the next best thing to sex going as far as I'm concerned!
Then you have the foot and shoe sniffers and lickers. They get off on the smell. Many love it if you run those feet right under their nose. Sometimes they even like dirty, stinky feet. One in particular goes wild for "cheesy feet" and licking the "cheese" between the toes. I'm afraid to even ask how many days one needs to go by without a shower or bath for this toe cheese to develop! I guess if you walked around barefoot and got them all dirty outside, didn't shower or bathe, I can imagine the state of your bedsheets! Yuck! Yet it's heaven on earth to the dirty, stinky feet guys. Some like to buy worn stockings, pantyhose or socks that have been worn for days on end and sweat in to a horrifying degree. The smell drives them wild and gets their dicks so fucking hard.
Then you have the foot job lovers. They love your feet alright, they love to fuck them more than your pussy! Cummed on toes, especially with red nail polish on to show the little creamy drops of cum all over them. Some like you to be wearing nylons as well, black ones, also to better see the droplets of cum as they soak into the stockings. They want those feet all over that cock, all over stroking and pumping their cock up and down. It's better than any hand job or fucking or blow job could be to them!