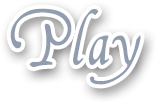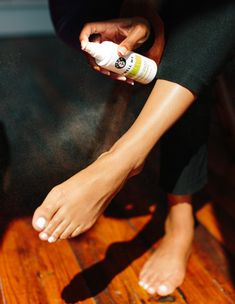 Most people do not want smelly feet, what they need is to be hooked up to a guy that is into this fetish. Some guys are crazy for smelly feet. One caller used to tell me how he'd actually comb garage sales for worn bedroom slippers. I don't know if he was telling the truth or not, but he loved smelly feet to be even thinking of such things. Running them under their nose alone will get these guys hard. Tradesmen have said how when in the homes doing jobs, they will sneak off to closets to find shoes in to sniff. Kind of risky to do such things, but they can't stop themselves.
So women's smelly feet and shoes drive you to do risky things like this? Does it make your cock hard to have a lady run her toes and feet all over your face? Foot worship is a real thing. Foot fetish has so many different aspects to it, smelling feet is just one of them. Others only want foot jobs, some are into tickling and foot stockades. Foot jobs can be fun, I'd like to talk about giving you one, or you tickling my feet, or just having you suck my toes and licking my feet.
Personally, I go barefoot all the time I am at home. I do not like wearing anything on my feet, so they have spread and gotten pretty big. I'm only five two, but wear a ten or an eleven in a boot and have very wide feet. Some have said they love my big feet, lol. There's more of them to love and worship and to smell! Some like to buy socks the lady has worn, I can do that if you desire. So far I've only had men ask to buy panties, but footwear is also available. I don't really wear socks, but the glamorous nylon knee highs, lol. For ones that are not familiar with what knee highs are, they are like socks, but made of panty hose, so panty hose that are only knee high. Perfect for wearing with pants or long skirts or dresses. Imagine me wearing them all day for twelve or thirteen hours, walking around in them and then putting them in a Ziploc bag for you to then enjoy. Smell my feet, you foot pervert!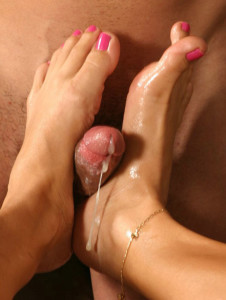 You like sexy shoes and feet, don't you, you foot fucker…Foot fetish and shoe fetish are likely the most popular fetishes going. You have the foot worshipers that love to suck toes and lick them and massage them and pamper them. Then you have the shoe and boot fetishists. Many also get into tickle torture and foot stockades as a slightly different foot fetish.
The smell of feet is intoxicating to some. I have one caller that loves the smell of worn shoes and slippers so much, he claims to go around to yard sales looking for worn slippers to masturbate with, but I'm kind of doubting he finds many, that's just too gross of an item to sell at a yard sale, he might like worn panties too, those I know have their fans and market. The tickle torture ones can have entire kits with everyday items in them for foot tantalizing. From mascara wands, feathers, thread, wool, I've heard of ones using toothbrushes, popsicles and blow dryers on them as well. Tickling to the point of crying. If you're in a foot stockade, you won't be getting out of that one!
The foot fuckers love to have their cock rubbed by feet and a good foot job. When I tell guys I can open a doorknob with my right foot that are into this, they love it. Thinking of the ball squishing and cock manipulation by my overly agile toes that would coax the cum out of their balls and all over my feet. Ones into nylons love stocking covered feet even more, the naughty boys!