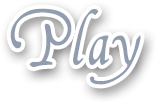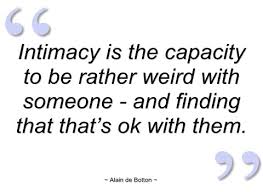 What does it mean to be truly intimate with another person? Is it fucking them? Baring your soul to them? Intimacy means different things to different people. To some it is merely physical. I have some callers that without a doubt I feel they are being intimate with me in a way they simply cannot with others. Not their wife, their girlfriend, their therapist. It's a special relationship some phone girls have with their guys that call for intimate phone sex.
They will reveal thoughts, fantasies, secrets that they never have to anyone. Ones that will tell me about a long ago same sex encounter they never told anyone about. In many way phone girls are the sexual confessors to some callers. I can understand many not being able to tell their wives about their secretly wearing ladies lingerie and makeup on the side, any same sex encounters, all kinds of fantasies. Even something as simple as a guy wanting a golden shower, he told me he went to an escort for that, his wife wouldn't ever consider such a thing, so no point in asking. The same for some that want anal, it's never going to be on the menu with wifey, so they go to an escort for it or just masturbate and think about it and tell me about it.
Some want an emotionally intimate call and want to have me tell them I love them and that's totally fine. Ones will call that haven't had sex in decades and simply have not heard those words, these are all different types of intimacy they are sharing with me and it's an honor in some ways to be entrusted with their confessions they haven't shared with anyone else. I am here for you.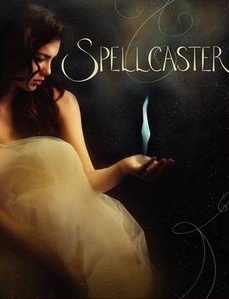 Sometimes I get requests from clients or potential clients that still surprise me. Now it's not unheard of that a guy asks to buy a pair of panties, but the other day I got an email from a guy and I swear I laughed for 10 min and told several people about this. He wanted to know if I'd sell him my toenail clippings. Yes, you read it right folks, he wanted to buy my clipped off toenails.
I found the most disgusting pic I could online of diseased toenails and sent it to him and asked if he was still interested. He knew it was a joke pic and said no, but he wanted MINE! LOL! I should save up some of the cats back nails I trim and send them along. What's next, Kleenex's I've used? Oh Lord…I'm Just trying to picture, maybe I'm better off not knowing actually, what one would do with another person's toenail clippings. Panties you wrap around your cock that have pressed against my pussy all day and actually smell like me, yes, I get that, but clippings of toenails, I fail to grasp the sexual appeal here.
Maybe he was planning on casting a voodoo love spell and needed something from my actual body to make it work, hey, stranger things have happened! Don't spells usually require stuff like that? A lock of hair, an eyelash, I won't be selling my hair, or nail clippings, sorry! There are all kinds out there, believe me. He never said what it was for, so my mind runs wild at the possibilities. I've heard of some pretty gross things that guys want to buy from other girls and some have done it, I won't even go into the gory details, but I'm sure you can imagine as gross as it gets, there's some guy out there that wants it.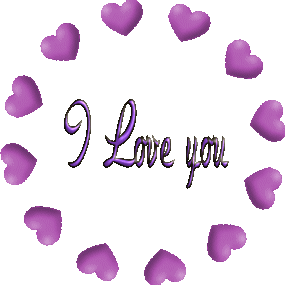 Do you go for a very sensual type of phone sex experience? It's not for everyone I know, but there are guys out there that seek it and I am happy to provide it. I love calls where it's an intimate type of call and my caller tells me he loves me and I say the same thing back in return. That type of intimate exchange can be very emotionally fulfilling, especially if they are not in a romantic relationship, or if they are but they have a cold partner they don't hear that from on a regular basis.
Talking about wrapping your arms and legs around one another, and passionate kissing and running your hands through their hair and feeling the breath on your neck as they kiss you and nuzzle you and tell you they love you. Sometimes, but not always, impregnation talk comes into the conversation, since it too is intimate and close. I really do love my callers like that and feel close to them in a way I don't with the others. Many times a man might feel funny or strange telling the phone sex provider he chooses he "loves her". Some wonder if the provider will be ok with it, or even say it back at all.
Many operators will not say it back, they feel it's just too personal, too private, but I can promise you, I'm not one of them, if you are in the mood for some close, intimate phone sex, you will like me very much. I am soft, understanding and caring by nature and want my guys that call to feel loved, even if only for the length of the call. When you're craving some phone love, Sharon can give it to you and make you feel warm and special. I tend to have that effect on guys. So let me give you some "phone love" today.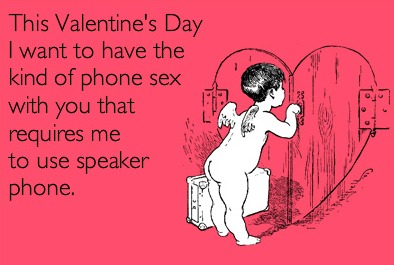 Are you all alone this Valentine's Day? Feeling lonely and unwanted and no one to tell you they love you? Many girls don't like to say, "I love you", to a caller, but I don't mind at all. I know many enjoy lovely dovey type of girlfriend experience calls and I'm only too happy to give you the love you are missing in your life, even if only for the length of the call.
Picture a nice romantic evening we can play out: Me having cooked you a wonderful meal, say a nice spinach salad, a luscious lasagna and garlic bread, some cherry cheesecake, and a bottle of wine. Perhaps after our meal we could massage each other with a bottle of flavored massage oil we could lick off of each other. I recently saw some chocolate flavored massage oil, that would be yummy! Imagine our hands caressing each other, you rubbing my breasts until making my nipples harden, flipping me over and rubbing my ass cheeks in your hands, maybe your fingers wander down into my pussy from behind and rubbing my stiffened clit with your oiled up fingers…
After our relaxing massage, maybe a long soak in a bubble bath and then some passionate lovemaking in a candle filled bedroom, followed by some pussy licking of my totally shaved pussy and some cock sucking, sounds like a fun evening, no? I think if you gave me a call, we could flesh out the evenings activities and get your cock nice and hard in doing so.